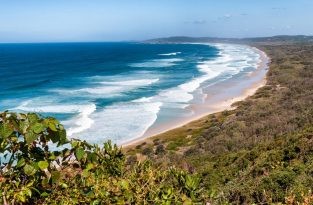 Study In Australia | 9 Amazing Facts
2 minutes reading time
(377 words)
[:en]Australia is an amazing country and a favourite location for Singaporean students to pursue a higher education. Each year, thousands of Singaporean students visit the country to take advantage of it's quality lifestyle and education. If you are looking to study in one of the finest universities in Australia, check out these ten fun facts:
Popular education destination
With a total population of just 23 million, Australia is the third most popular education destination for overseas students in the world, following the UK and the US. More than 47 percent Australian population is born outside of the country.
Language diversity
Over 200 different languages are spoken in the country including 45 indigenous dialects and languages. The most common non-English languages are Greek, Italian, Arabic, Cantonese, Vietnamese and Mandarin.
World class education
There are plenty of top universities in Australia out of which eight are included in the top one hundred universities in the world. Australian qualifications and degrees are recognised by the best institutions and employers across the globe.
High-quality lifestyle
Australia is home to five out of 30 best cities in the world for students based on affordable accommodation, living costs, entertainment and employment. In fact, Melbourne has been the world's most liveable city for last three years.
Highly ranked
The country is ranked 9th globally in the university system ranking, well ahead of countries such as New Zealand, Germany and Japan.
Attractive international scholarships
The Australian Government spends more than $200,000,000 annually on international scholarships.
Changing the world
1,100 Australian institutions are making a huge difference across the globe, with 15 Nobel laureates. Millions of people around the world primarily rely on the Australian inventions and discoveries. Some of the well-known Australian inventions include IVF treatment, penicillin, ultrasound, bionic ear, Wi-Fi, and the black box.
Australians are beach lovers
With over 80% Australians living within 100 kilometres of the coast, Australia has one of the world's most urbanised coastal dwelling population.
All about equality
Australia was the only 2nd country to give women the right to vote in 1902.

So, get in touch with education consultant Singapore and gather information about the Australian visa, popular course and university, best accommodation option, and more.

AECC Global is a globally renowned education consultancy and agency in Singapore.[:]
---
Related Posts
By accepting you will be accessing a service provided by a third-party external to https://www.aeccglobal.sg/