Were you present at our first café-themed education fair? It just happened on the 21st September and we had gotten tons of positive feedback on this fair. If you missed the fair this time round, be sure to join us on the next AECC Global education fair in February 2020!
A recap on the fair highlight
Held at Bistro@DUO Galleria, attendees explored all tertiary education options in Australia and New Zealand conveniently in one spot.





Apart from speaking to all institutions' representatives on a one-on-one basis to understand about the course, requirements, scholarships availability and credit exemptions, there is an exclusive Application Fee Waiver worth up to $150.

We take care of everything from advising you on course selection and applications, to helping you secure the correct visa, find suitable accommodation, purchasing of health cover and anything else you need at no cost!

Students who submit an application with us during the fair and confirm their spot after receiving an offer will receive one of the following gifts worth up to $100:
Google Home Mini
Google Chromecast
Fitbit watch
JBL headphones
Sony Airpods
WD Hard Drives
JBL Speaker
Can't decide on your options still after our education fair? Fear not, you can have till 15th October 2019 to submit your applications with us.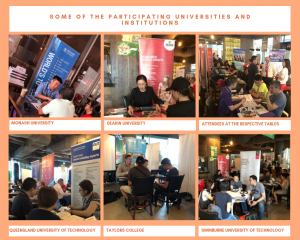 Lastly, a shoutout to all poly students, here's a piece of awesome news!

If you already have an ideal overseas course and path in mind, you can start applying with your 5th semester poly results! There's no need to wait for the completion of your diploma programme and you can reduce the reverting time from the institutions by sending out those applications first. Once your diploma is officially awarded, you would have a head start in accepting the offer from your chosen institution overseas.

For the similar field that you are thinking to further pursue, a relevant polytechnic diploma will also grant you up to 2 years' worth of credit exemption towards your degree.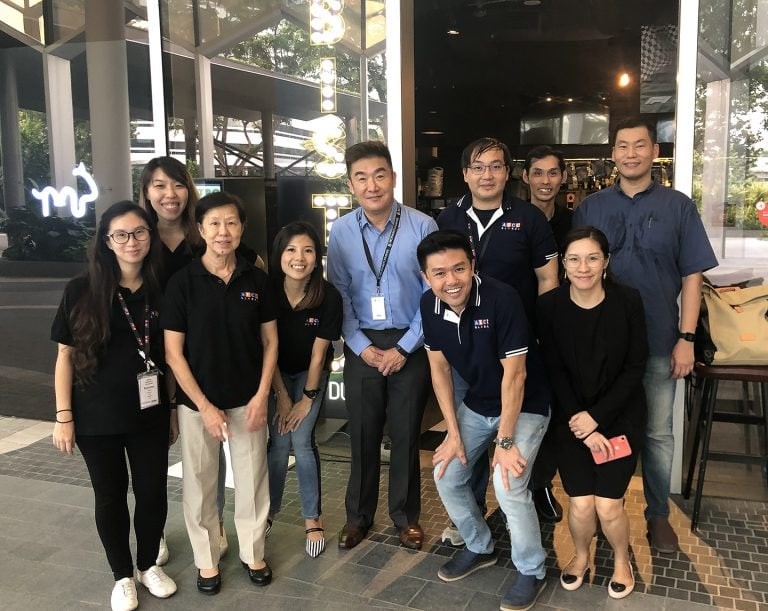 Haven't gotten a chance to speak to us at our education fair, you can still reach us directly at our office line, +65 6279 9299 or contact us by filling the enquiry form.