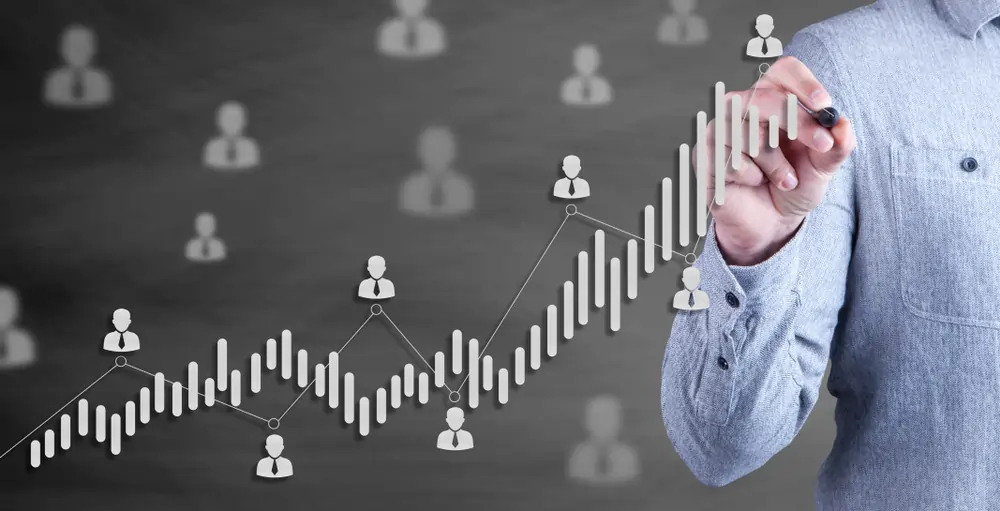 Are you considering a profession that makes use of cutting-edge ideas and economic principles? Do you desire the ability to evaluate real-life scenarios and come to wise decisions? If so, studying economics courses abroad will be the best option for you.

Economics is about more than simply money; it's also about the decisions we make every day that have an impact on our society and economy. These choices are essential in a world with finite resources. Because of this, the public and government sectors are always looking for economists.

By studying economics courses abroad you will acquire the knowledge and abilities necessary for a prosperous profession. The emphasis is on creating fundamental skills for doing economic analysis and using such skills in practical situations.

Studying economics can help you develop a solid knowledge of economic concepts and how to use them to solve issues. Addressing important social and economic concerns will require this understanding.
The most crucial competency for an economist is the capacity for rational analysis and application. Economists can carefully evaluate all the circumstances necessary for a certain conclusion to be legitimate by carefully developing models and reasoning within the restrictions of those models.

Learning new, difficult ideas even when they are abstract is a talent that is necessary for studying economics courses.
Why Study Economics Courses Abroad?
The first and most obvious benefit of taking economics courses abroad is the chance to observe how various economic systems operate in other nations. This may be a really useful approach for learning more about how the world economy functions and comprehending international commerce. Additionally, taking economics courses abroad might aid in the development of practical skills.

In economics courses, you will gain in-depth knowledge of how businesses and governments make economic choices, how markets operate, and the effects of fiscal and monetary policies. You will also learn about different economic theories and their applications to real-world situations.

You will gain key quantitative skills for building economic models and presenting data throughout the economics courses. To better understand how consumers and companies make decisions, how prices and quantities of commodities are established, and what variables affect living standards and growth, you'll analyse patterns in the global economy, including microeconomics and macroeconomics. In addition, you'll learn about crucial subjects including unemployment, inflation, and governmental finance and policy.

By pursuing economics courses abroad you can develop the ability to analyse and evaluate financial, corporate, and economic data. Making wise selections in a range of economic situations may benefit from this. A lot of economics courses also include an internship, which may provide you with useful practical experience.

Subjects that will be covered:

Principles of economics

Microeconomics

Macroeconomics

Economic Policy

Trade Policy

Global economics

International Trade
Requirements to Study Economics Courses Abroad
A bachelor's degree in economics courses takes three to four years to complete. It is determined by the course and the preferred university. To be eligible for economics courses abroad, you must have a minimum English exam score and have completed the pre-university course satisfactorily. Some universities will need minimum marks in math or economics. However, not all universities will request that condition.
Within one to two years, one can earn a master's degree in economics. Most universities demand that you have already earned a bachelor's degree in order to apply for economics courses. An English proficiency exam always calls for a minimum score.
A PhD in economics courses abroad can help you develop your career. Depending on the research subject you are working on, it might take anywhere from three years to four years to obtain a PhD. For entry into their PhD programmes, universities need an English proficiency exam with a minimum score and a master's degree in economics.
You must fulfil the requirements specified in order to be eligible to enrol in
economics courses abroad
. For further information or with any other queries, you can also get in touch with us.
S.no
Courses
Duration
Requirement
1.
Bachelor's in Economics 
3 to 4 years

Successful completion of 12th grade / pre-university studies.
Required minimum score in English test.

2.
Master's in Economics 
1 to 2 years

Successful completion of bachelor's degree in a relevant field.
Required minimum score in English test

2.
Doctorate in Economics 
3 years

Successful completion of master's degree in economics.

Required minimum score in English test.
University of Illinois at Chicago
Colorado State University
Illinois Institute of Technology
New Jersey Institute of Technology
Suffolk University
Kent State University
University of Mississippi
Career Prospects and Scope of Economics Abroad
Studying economics courses abroad will teach you how to think critically and solve issues, two abilities that are crucial for any vocation. They also hone their speech and writing skills. Additionally, studying economics gives you a complete grasp of how financial markets and businesses function. Several professions, including management consulting and investment banking, can benefit from this expertise.

If you pursue a degree in an economics course, you will discover that you have gained the capacity to think critically and analyse facts, both of which are necessary talents in any area. Because the discipline of economics is perpetually changing, there are always fresh possibilities for economists to learn and improve. Furthermore, economists frequently have the option to work on a range of projects, which may make your job more exciting and gratifying.

If you want to pursue a profession in economics, research your alternatives and choose the one that best fits your interests and ambitions.

List of economics career opportunities:

Trade policy adviser

Financial market analyst

International business manager

Account manager

Economist

Strategic analyst

Policy analyst

Market research analyst

Risk analyst

Strategic planner

International business analyst

Accountant
Best Countries to Study Economics Abroad
If you're looking for top-ranked universities to study economics courses abroad, look no further than these top study destinations! You'll be able to choose from a variety of courses to suit your needs, and you also have the option to divert from your original course and embark on a new, fascinating adventure! Education isn't the only thing you'll gain from these experiences, you'll also come away with a new perspective, a sense of adventure, and a renewed passion for learning. Head to us if you want to acquire more in-depth information about these study destinations, the best countries to study in, or the best universities to attend.
Head to us if you want to acquire more in-depth information about these study destinations, the best countries to study in, or the best universities to attend.
Frequently Asked Questions
Can I study economics without accounting?
It all depends on which university you attend and what level of degree you are pursuing. Some universities don't require any accounting courses as part of their module, while others do. Even if your chosen university doesn't have any specific accounting modules, you will likely cover some basics in your economics courses abroad. However, having a background in accounting is not essential to becoming an economist. Nevertheless, it can always be beneficial to have knowledge in those subjects.
How long is an economics degree?
Where do economists work?
Which country is good for masters in economics?
What are the available economics courses that can be taken to pursue a career in the economics field?
Do economics courses have maths?
Which course is better: finance or economics?
We See Your Potential and Help You to Study Economics Abroad That Adds Significant Value to Your Future.
Our international education counsellors proactively guide and support the international students in choosing the top-ranking universities and the best courses to achieve their career goal. We make sure our students are provided with personalised support when applying to study economics abroad.
To get in touch with our expert team, simply leave your details below and we'll call you for a FREE consultation.

LAM'AAN LATHEEF , MALDIVES,
THIRU JASMI, KLANG VALLEY,
PEE HUI HAN, KLANG VALLEY,
YEE HAOW KHOO, KLANG VALLEY,