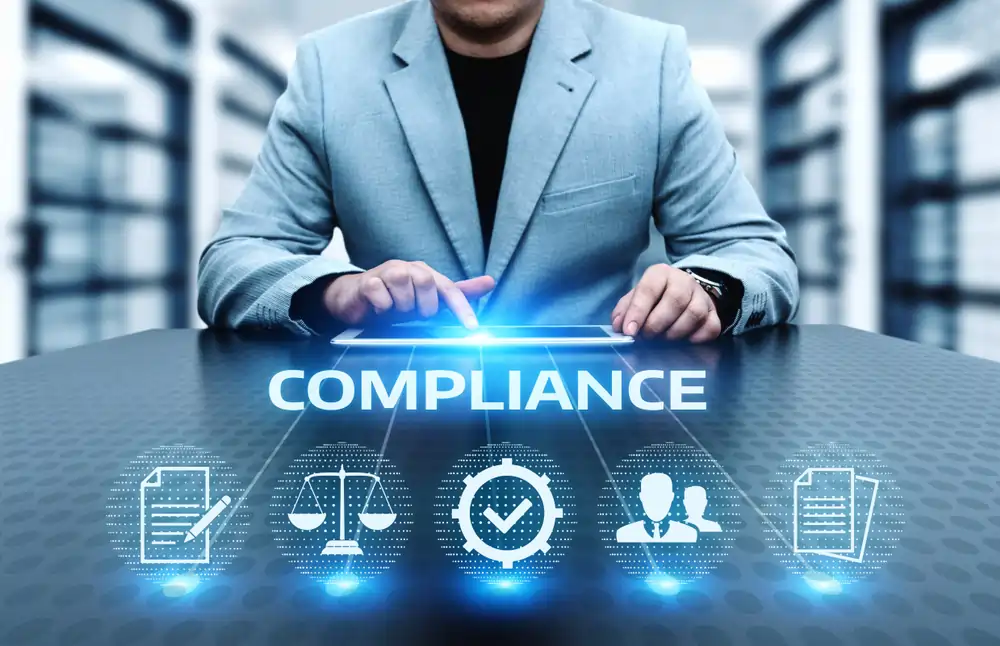 A business law course is ideal if you want to learn the ins and outs of the industry! All the key areas of business law, such as contracts, torts, property law, and others, you will get an overview of it. If you are interested in pursuing a career in business law, this course is perfect for you.

Business law courses are essential for creating a successful career in law or business. You'll study the social, political, historical, and comparative settings of enterprises, as well as how to use what you've learned to address real-world challenges. This theoretical and practical approach will help you grasp the connections between law and business and will prepare you for a satisfying career in either discipline.

The demand for business law specialists grows along with the emergence and expansion of new businesses. You will acquire the knowledge and abilities necessary to advise companies of all sizes and types, from large multinational enterprises to start-ups, through these courses and experiences. 

It is essential to have a thorough grasp of the numerous legal systems that exist around the world, and there is no better way to do so than by enrolling in a business law course.

The majority of international business law courses provide an overview of the many legal frameworks that exist across the world and how they differ from one another. You'll get a set of abilities that are highly valued in the corporate world if you pursue business law abroad. Your analytical and critical thinking skills will be strengthened, your writing will get better, and you'll learn how to think strategically about the possibilities and hazards that come with doing business. The relationships you make in the commercial and professional communities abroad will also be advantageous to you.
Why Study Business Law Courses Abroad?

You may think about studying business law courses abroad. For a number of reasons, this could be advantageous. It first provides you with a wider viewpoint. You'll be able to get knowledge about various legal systems and how they function in other nations. You will have a greater awareness of the global business environment and how companies function across boundaries as a result. Additionally, studying abroad might assist you in gaining new abilities and information that you might not have access to if you remained in your native country.

There are several benefits to studying business law abroad, regardless of how far along you are in your legal profession or how long you've been practising. You may gain a fresh perspective on the rules of your own nation by learning about other cultures and how they do business. Additionally, you could discover that studying abroad enhances your knowledge of international business law, which will become more crucial as more companies transverse boundaries.

It is essential to educate yourself on the various facets of the industry if you want to enter the business field. Understanding business law is part of this. You can gain a more well-rounded education that will improve your employment chances by studying business law abroad. A wonderful method to learn more about how firms function and what their rights are is to take business law courses. Knowing these ideas can make you a better employee and help you better grasp your employer's responsibilities.

Studying business law courses abroad may be quite advantageous since it gives you the chance to customise your degree by selecting the modules that best suit your interests and career goals. Internships, which are frequently integrated into the curriculum, are another way to acquire real-world experience. Additionally, spending time abroad may frequently widen your viewpoint and aid in the development of new skill sets.

Subjects that will be covered:

Introduction to International Business Law

Constitutional Law

International Law and Human Rights

International Economics Law

Criminal Law

Intellectual Property Law

Consumer Law
Requirements to be Eligible for Business Law Courses Abroad

A bachelor's degree in business law abroad typically takes three to four years to complete. Depending on the particular course, university, and study destination, the length of time required to complete this kind of degree may change. Most universities have minimal English proficiency exam scores that candidates must meet in order to be admitted to business law courses, as well as pre-university course completion requirements.

It's normal to finish a master's degree in business law abroad in 1-2 years. Many universities demand that students who wish to enrol in business law courses have already earned a bachelor's degree. The majority of universities also have entrance requirements for their business law courses.

Here is a list of prerequisites that you must meet in order to be qualified for taking business law courses abroad:
S.no
Courses
Duration
Requirement
1.
Bachelor's in Business Law 
3 to 4 years

Successful completion of the pre-university course.

Required minimum score in English test.

2.
Master's in Business Law 
1 to 2 years

Successful completion of bachelor's degree in a relevant field.
Required minimum score in English test
University of Illinois at Chicago
Colorado State University
Illinois Institute of Technology
New Jersey Institute of Technology
Suffolk University
Kent State University
University of Mississippi
Career Prospects and Scope of Business Law Abroad
You will acquire the information and abilities necessary to competently negotiate the legal environment of business by enrolling in business law courses abroad. You could gain an advantage in the employment market by taking business law courses.

Law can take many various forms, but business law is one of the most popular and rapidly expanding subfields. All types of businesses require legal assistance with a range of concerns, including contracts and intellectual property. An immensely financially and personally satisfying profession in business law is possible. With the appropriate education and experience, you may land a job in a prestigious corporation or law firm, where you will influence the policies and choices that affect millions of people worldwide.

Indeed, those with a business law degree have access to a wide range of employment opportunities. Providing legal assistance on anything from contracts to laws might be your job as an in-house lawyer for a business. Alternatively, you may open a private practise and advocate for companies when they go to court or enter into agreements.

List of Business Law jobs:
Business Lawyer

Solicitor

Business Policy Adviser

Financial Accountant

Legal Adviser

Corporate Counsel

Business Journalist

Legal Researcher

Paralegal

Legal Technologists

Policy Officer

Investment Consultant
Best Countries to Study Business Law

If you're looking for top-ranked universities to study business law abroad, look no further than these top study destinations!
You'll be able to choose from a variety of courses to suit your needs, and you also have the option to divert from your original course and embark on a new and fascinating adventure! Education isn't the only thing you'll gain from these experiences, you'll also come away with a new perspective, a sense of adventure, and a renewed passion for learning. Head to us if you want to acquire more in-depth information about these study destinations, the best countries to study in, or the best universities to attend.
Frequently Asked Questions
International law vs. Business law, what's the difference?
International law is a branch of public law that deals with relationships between countries. It covers a wide range of topics, from human rights to trade agreements. Business law, on the other hand, is a branch of private law that deals with relationships between businesses and individuals.
Do business lawyers make a lot of money?
How long does it take to become a business lawyer?
Which country is best to study business law?
What are the available courses that can be taken to pursue a career in Business Law?
Is becoming a Business lawyer hard?
How much does it cost to study business law abroad?
We See Your Potential and Help You to Study Business Law Abroad That Adds Significant Value to Your Future.
Our international education counsellors proactively guide and support the international students in choosing the top-ranking universities and the best courses to achieve their career goal. We make sure our students are provided with personalised support when applying to study business law abroad.
To get in touch with our expert team, simply leave your details below and we'll call you for a FREE consultation.

LAM'AAN LATHEEF , MALDIVES,
THIRU JASMI, KLANG VALLEY,
PEE HUI HAN, KLANG VALLEY,
YEE HAOW KHOO, KLANG VALLEY,