Study International Business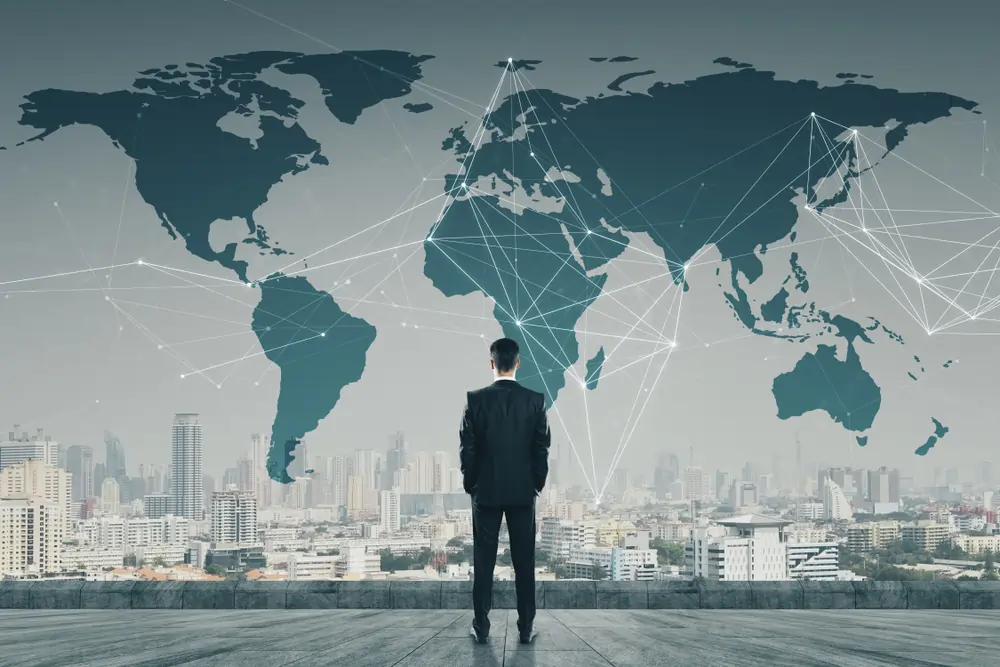 International Business Overview
In a globalized economy, a rising number of companies want individuals with foreign business experience. International business courses abroad can provide you with the skills and information you need to thrive in this constantly expanding profession. You'll be better equipped to discover and capitalise on new possibilities in the global economy if you have a wide awareness of business practises throughout the world.

You will learn about the many methods that businesses do business across international borders by enrolling in international business courses abroad. Additionally, you'll learn about the difficulties encountered while venturing outside of your local market. This may entail developing fresh plans, weighing possibilities and risks, and overseeing activities in another nation.
Studying international business courses abroad internationally will give you a comprehensive look at how to manage affairs on a global scale. From learning about foreign cultures and customs to understanding different legal and financial systems, you'll be equipped with the skills necessary to successfully operate in any country. Additionally, you'll develop an understanding of trade agreements and how they work, learn how to manage cross-cultural teams and projects, and explore different negotiation strategies, risk management practices, and marketing tactics for specific regions. 


Pursuing international business abroad will provide you with a competitive advantage in the employment market. You'll study global commerce and multinational firms' tactics for navigating cross-border political, legal, economic, social, and financial concerns. You'll also have the chance to network with industry experts and hear from worldwide thought leaders.
Why Study International Business Courses Abroad?
International business courses abroad give you the ability to make decisions that are both critical and innovative in an ever-changing world. You will develop an understanding of global business through advanced study of modern theory and practice, with an emphasis on ethical and sustainable decision-making. You will also learn how to manage enterprises on a global scale, and analyze the effects of different choices in real-world case studies.
One of the numerous advantages of studying international business overseas is the opportunity to enrol in a dual degree programme. You can pursue a single major in international business or combine it with another degree programme offered in business, management, or entrepreneurship. You may also choose to study modern languages as one of your elective courses at several universities. Doing a conjoint program lets you earn two degrees simultaneously, often in less time than it would take to complete the programs separately.
The most popular degree is a bachelor's in international business, which is available from a wide range of universities in the most popular study destinations. For individuals who want to pursue a higher level of education, master's degrees are also offered. There are also certificate programmes that provide specialised training in a range of international business-related topics. Whichever path you choose, getting a degree in international business may lead you to a stimulating and satisfying profession.


Subjects that will be covered:

Fundamentals of international business

Global strategy

Global and regional business

Global operations

Principles of marketing

Global business issues

International management
Requirements to be Eligible for International Business Courses Abroad
A bachelor's degree in international business can be earned in three to four years. The length of time varies on the college and the course you choose. You need to have passed an English proficiency exam with a minimum score and finish a pre-university course in order to be qualified for an international business degree from an international university.
Getting a master's in international business can help you advance your career. It would take one to two years to complete. Many universities need a bachelor's degree as a prerequisite for admission, but others may additionally demand that you have successfully completed an internship or job experience. An English proficiency exam always calls for a minimum score.

To be qualified for international business courses abroad, you must meet the prerequisites listed.


S.no
Courses
Duration
Requirement
1.
Bachelor's in International Business
3 to 4 years

Successful completion of 12th grade / pre-university studies.
Required minimum score in English test.

2.
Master's in International Business
1 to 2 years

Successful completion of bachelor's degree in a relevant field.
Required minimum score in English test
University of Illinois at Chicago
Colorado State University
Illinois Institute of Technology
New Jersey Institute of Technology
Suffolk University
Kent State University
University of Mississippi
Career Prospects and Scope of International Business Abroad
The world of business is constantly evolving, and to stay ahead of the curve, it's important to learn about different cultures and how businesses operate in other countries. That's where taking international business courses abroad comes in handy. You'll gain a better understanding of global trade and finance, come to know various customs and traditions, and build the skills needed to be successful in today's increasingly connected world. Plus, with businesses present all around the globe, you'll have the opportunity to network with people from all corners of the earth. 
In the business world, success comes from thinking outside the box. By studying international business courses abroad you can prepare for many exciting opportunities worldwide. A better understanding of global markets can help students embark on successful careers in this rapidly growing field. With new ways of working and plenty of potential, international business courses provide plenty of opportunity for those interested in helping businesses reach their full potential.
With so many exciting career prospects to choose from, you're sure to find something that suits your skills and interests. Whether you're interested in finance, marketing, or starting your own business, there are plenty of opportunities available.


List of international business jobs:

Business development manager

Operations manager

Business analyst

International investment manager

Corporate social responsibility manager

Supply chain manager

Management consultant

Policy analyst

Strategy consultant

Sustainable business consultant

Business advisor

International mergers and acquisitions specialist
Best Countries to Study International Business
If you're looking for top-ranked universities to study international business courses abroad, look no further than these top study destinations. You'll be able to choose from a variety of courses to suit your needs, and you also have the option to divert from your original course and embark on a new and fascinating adventure! Education isn't the only thing you'll gain from these experiences, you'll also come away with a new perspective, a sense of adventure, and a renewed passion for learning.
Head to us if you want to acquire more in-depth information about these study destinations, the best countries to study in, or the best universities to attend.
Frequently Asked Questions
Can I study international business without maths?
You don't need to be a maths genius or have studied calculus to do well in an international business course. You will mostly be dealing with simple concepts that you can pick up along the way during the course. However, there will definitely be some amount of maths involved in the international business course, especially when it comes to topics like money and accounting.
Is there a future for international business?
What are the available courses that can be taken to pursue a career in international business?
Is international business hard to study?
What is the highest paying job in international business?
How many years does it take to study for an international business degree?
What is the annual fee for an international business degree abroad?
We See Your Potential and Help You to Study International Business Abroad That Adds Significant Value to Your Future.
Our international education counsellors proactively guide and support the international students in choosing the top-ranking universities and the best courses to achieve their career goal. We make sure our students are provided with personalised support when applying to study international business abroad.
To get in touch with our expert team, simply leave your details below and we'll call you for a FREE consultation.

LAM'AAN LATHEEF , MALDIVES,
THIRU JASMI, KLANG VALLEY,
PEE HUI HAN, KLANG VALLEY,
YEE HAOW KHOO, KLANG VALLEY,