Study Mechanical Engineering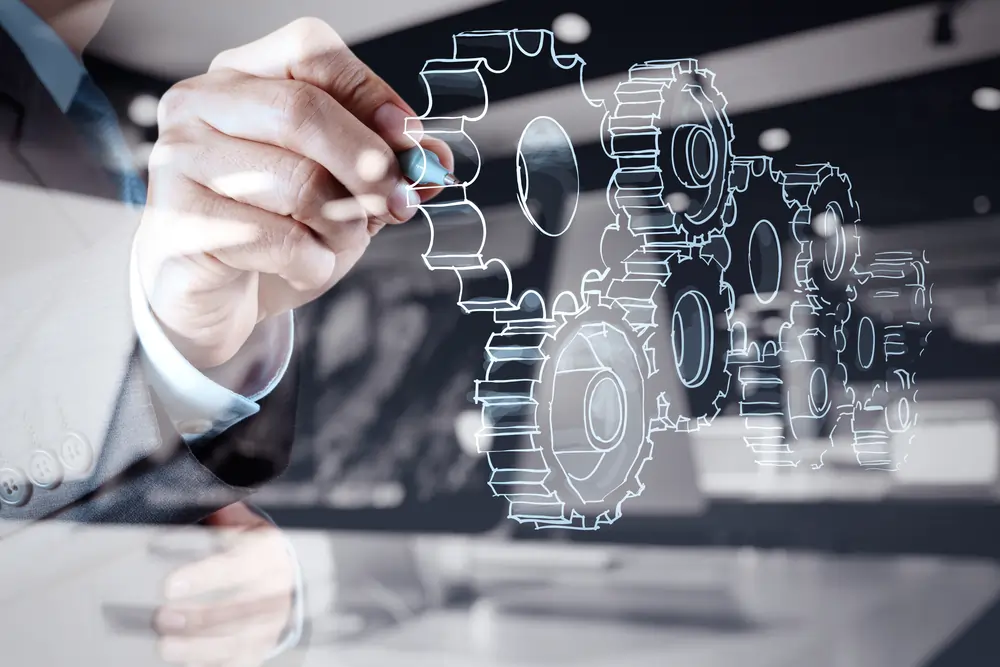 Mechanical Engineering Course Overview
Since the rise of the industrial revolution, humans have been putting their best foot forward to make technological advancements in every other field possible. Machines are undoubtedly being upgraded and developed to match our fast-paced lives and to move forward as a society. The need for analytical and creative thinkers to infuse revolutionary ideas into designing and building machines is more now than it was ever before.  

A career in mechanical engineering in an era like this, where the industry is fiercely expanding and flourishing, is an ideal choice. Mechanical engineering is a discipline that falls under one of the branches of engineering, dealing with the designing, production and movement of machines in sectors such as automobile, aerospace and electronics. It encompasses subjects like science, maths and computing to make sense of the movement and structure of objects.
Why Study Mechanical Engineering Abroad?
A mechanical engineering degree abroad will train you in the skills required to evaluate and solve problems while developing, structuring and maintaining machines. Pursuing a mechanical engineering degree abroad will help you gain the knowledge and experience needed to thrive in this competitive industry. Universities abroad provide the opportunity to choose the specialisation you want from a wide range of fields that mechanical engineering encapsules. This includes fields such as nanotechnology, machinery, mechatronics and robotics, where you will get to learn from renowned industry experts and explore the nitty-gritty of the machine industry.

The learning experience includes practical exposure to the work that goes behind being a mechanical engineer. The teaching approach of the universities abroad will be to blend in the theoretical aspect of the subjects with hands-on experience of the same. This is to make you understand complex concepts by practically implementing them on your own in labs and design classes under the guidance of experts.

Benefits of studying mechanical engineering abroad:
Practical experience with a plethora of workshops, lab sessions and internships.

Learning from industry experts about the intricate things of different fields.

Chance to build networks which would eventually favour your career in the long-run.
Areas that will be covered in the course:
Bioengineering

Electrical engineering

Electronic systems

Thermodynamics

Systems modelling

Machines, structures and materials

Engineering mathematics

Calculus physics

Nanotechnology
Requirements to Study Mechanical Engineering Courses Abroad
Requirements and eligibility are different for different universities, but the one common requirement for all universities abroad is to pass any one of the English proficiency exams, such as the TOEFL, IELTS, PTE, etc. English proficiency is mandatory to study mechanical engineering abroad, whether it's just a bachelor's degree or a master's degree.

Check out the table below for the requirements and duration for each of the mechanical engineering programs abroad:
| S.no | Courses | Duration | Eligibility |
| --- | --- | --- | --- |
| 1. | Bachelor's in Mechanical Engineering | 3 to 4 years | Required to complete high school with a decent score in maths and physics. |
| 2. | Master's in Mechanical Engineering | 1 to 2 years | Required to complete a relevant bachelor's degree with a good CGPA. |
University of Illinois at Chicago
Colorado State University
Illinois Institute of Technology
New Jersey Institute of Technology
Suffolk University
Kent State University
University of Mississippi
Career Prospects and Scope of Mechanical Engineering Abroad
The job opportunities and scope for a mechanical engineering graduate are abundant now, as the machinery industry is growing and evolving to adapt to the changing consumer needs – to be at the forefront of innovations and advancements. 

As we move forward in this modern world surrounded by machines and technologies, employers everywhere are looking for innovative minds with the innate ability to bring life to brilliant ideas. The changing trends in machines and technologies are generating new and diverse job positions for those with the right skills and experience needed for this industry. The job profiles for mechanical engineering are not just restricted to designing and manufacturing machines – there is more and more space emerging in mechatronics, robotics and automobile industries. This is yet another reason for the high demand among students to pursue mechanical engineering.

Mechanical engineering jobs include the following:
Aerospace engineer

Construction engineering

Robotics specialist

Biotechnology industry analyst

Manufacturing industry analyst

Structural engineer

Maintenance engineer

Mechanical engineer

Nuclear engineer

Automotive engineer
Best Study Destinations for Mechanical Engineering Degree
Studying this course in the most popular study destinations will not just set you up for success in the near future in the industry, but would also shape up your thought process for the better. There are ample opportunities for you to consume knowledge and experience some of the most unforgettable and meaningful experiences while studying abroad, which would help you grow in your career and as a person as well. 

Mechanical engineering is one of those courses which needs practical experience and a knack for quickly understanding and adapting to the advancements in the industry. Here are the best countries to study mechanical engineering abroad:
Frequently Asked Questions
Is a mechanical engineer well paid?
Yes, mechanical engineers are paid well in almost all countries, with an average global salary that ranges around 45,000 USD to 140,000 USD. Though there are plenty of job opportunities for mechanical engineers, an individual's skills and efficiency will ultimately decide their salary package.
Does mechanical engineering require a lot of maths?
Is mechanical engineering high in demand abroad?
Which country has the highest demand for mechanical engineering?
Which field is best after mechanical engineering?
We see your potential and help you to study Mechanical Engineering Abroad that adds significant value to your future.
Our international education counsellors proactively guide and support the international students in choosing the top-ranking universities and the best courses to achieve their career goal. We make sure our students are provided with personalised support when applying to study Mechanical Engineering abroad.
To get in touch with our expert team, simply leave your details below and we'll call you for a FREE consultation.

LAM'AAN LATHEEF , MALDIVES,
THIRU JASMI, KLANG VALLEY,
PEE HUI HAN, KLANG VALLEY,
YEE HAOW KHOO, KLANG VALLEY,