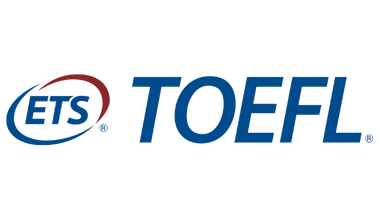 What is TOEFL Exam?
Since its inception in 1964, the TOEFL test's curriculum and test methods have matched universities and institutions' expectations. The Test of English as a Foreign Language (TOEFL) is  accepted over 150 countries, and it is a standardised English language test to examine international students' English proficiency as it plays a vital role in the overseas education admission process. The test comprises tasks that test if the candidate's Reading, Listening, Writing, and Speaking skills meet the demands of top-notch academic environments today.
Why choose the TOEFL exam?
All top 100 universities in the world and around 10,000 universities in 130 countries accept TOEFL. Students aspiring to study in the UK, Canada, New Zealand, Australia, and the US will find it beneficial to take up the test as it will help with the Visa and College application.
Students can book an online TOEFL test from any part of the world and find exam centres in Singapore. Since there are 50 TOEFL iBT test dates in a year, students can choose a convenient schedule. The test results are out in about 06-10 days.
TOEFL Test Types
The TOEFL conducts the English proficiency exam in two modes:
TOEFL – Essentials Test
The TOEFL-iBT test comprises 4 sections, which are: speaking, listening, writing, and reading. Students have to take up all the sections on a computer equipped with a microphone and camera. Since the iBT test pattern doesn't have a separate section to examine candidates' grammar knowledge, the writing section is monitored in detail.
TOEFL – iBT
The TOEFL – Essentials Test is for students who wish to have equal functionality in academic English and General English. Essentials Test  encourages students to submit a personal video statement to showcase their personality. The test also has a pre-recorded virtual interviewer to make it more interactive for students.
TOEFL Test Pattern
The candidates must have an in-depth understanding of the test pattern to succeed with a high band score. The TOEFL exam pattern can be categorised into 4 sections:
Listening, Reading, Writing and Speaking.
11 Questions
(6 in Part 1 & 5 in Part 2)
TOEFL Test FAQs
Which countries accept the TOEFL exam certification?
The TOEFL certification is considered valid in more than 11,000 institutions and over 150 countries. It is acknowledged by countries like the UK, US, Australia and Canada.
IELTS vs TOEFL - Which test is easier?
What is the exam format for TOEFL?
Can I take the TOEFL Exam from home?
How long does it take to receive the TOEFL exam results?
TOEFL Test Registration Process
Singapore students can complete their TOEFL registration process in any of the following 3 methods:
Wondering what to do after completing your English proficiency test? Explore our top courses to study abroad or just fill in the
enquiry form
on this page! Our AECC Global's expert counselors are here to guide you in helping you choose a course.
To get in touch with our expert team, simply leave your details below and we'll call you for a FREE consultation.