Study Chemical Engineering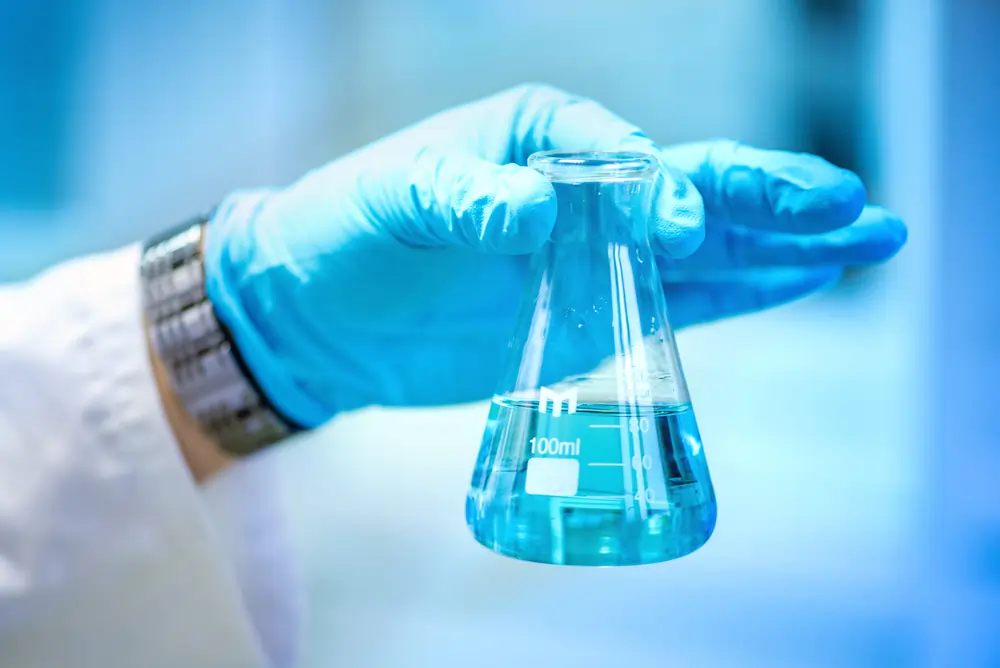 Chemical Engineering Course Overview
As we move towards a new world order of managing and conserving resources to attain sustainability, we can foresee the need for efficient minds to alter the choices made in the production process to favour the environment. And these efficient minds are called chemical engineers. Chemical engineering is not only about protecting the environment through mindful production practices but also for the betterment of society.
Chemical engineering deals with developing, designing and managing the production process of a raw material being converted into a valuable and usable product to fulfil human wants. It deals with subjects like physics, chemistry, biology, biochemistry, mathematics and economics to create thoughtful ideas and ways to maintain the quality of the product and to improve the production approach.

Studying chemical engineering abroad will help you gain a broader vision of the industry and will help you hone your skills to move ahead of your peers in this fiercely competitive world of engineering.
Why study Chemical Engineering abroad?
A chemical engineering degree abroad will give you a global outlook of different industries such as pharmaceuticals, petrochemicals, environmental safety, health care, biotechnology etc. The opportunity to closely understand the industry practices in terms of manufacturing, developing and managing products, will help you be industry ready by the end of your course module.

Pursuing a chemical engineering degree abroad is the key to unlocking some of the best employment opportunities, as you would be encouraged to get hands-on experience through practical experiments and assignments, lab sessions, group projects and seminars from industry experts. Also, you will be able to get closer to companies and industries demanding efficient chemical engineers with the help of various industrial visits, internships and workshops. This practical approach of teaching is one of the primary reasons why many want to pursue a chemical engineering degree abroad.

Other perks of studying Chemical engineering abroad:
Chance to improve your employability

Chance to make connections in the industry which would eventually favour your career in the long-run.

Learning new perspectives from people of different cultures and backgrounds.
Areas that will be covered in this course:
Engineering mathematics

Organic chemistry

Polymer technology

Thermodynamics

Material science 

Process systems and operations

Fluid mechanics

Plant design

Cell biology

Managing the environment

Heat transfer

Separation processes
Requirements to Study Chemical Engineering Courses Abroad
To enrol in any of the universities abroad to pursue Chemical engineering, you are required to pass any one of the English proficiency exams such as the TOEFL, IELTS, PTE, etc. The requirements and eligibility may differ depending on the university you choose to apply for, but proficiency in English language is a must in most of the popular study-abroad destinations.

Check out the table below for the requirements you need to meet to be eligible for the course:
| S.no | Courses | Duration | Eligibility |
| --- | --- | --- | --- |
| 1. | Bachelor's | 4 years | Required to complete the pre-university course with a decent score in Maths and chemistry. |
| 2. | Master's | 1 to 2 years | Required to complete a relevant bachelor's degree. |
University of Illinois at Chicago
Colorado State University
Illinois Institute of Technology
New Jersey Institute of Technology
Suffolk University
Kent State University
University of Mississippi
Career Prospects and Scope of Chemical Engineering Abroad
The demand for chemical engineering graduates is only increasing with every passing day as the industries and employers want to inculcate better production practices to create quality products for human consumption. With a chemical engineering degree in hand, you can find jobs in different fields such as oil and gas extraction, power generation, textile and food processing. 

Having the right set of skills and knowledge to seemingly work towards troubleshooting production processes and creating environment-friendly products is all that it takes to get yourself a high-paying job in any of these fields. A degree in chemical engineering is highly opted by students nowadays because of its job prospects in different industries. From the textile and leather industries to the chemical and pharma industries the scope for growth and career advancements are immense.

Possible career paths with Chemical Engineering:
Operations manager

Food scientist

Product development scientist

Nuclear engineer

Energy engineer

Chemical engineer

Petroleum engineer

Analytical chemist

Production manager

Plant operator

Biotechnologist

Production engineer
Best Study Destinations for Chemical Engineering Degree
Education is something that you cannot take for granted, and so, it is necessary to choose the perfect destination to pursue your dream course. There are many countries with quality education and top class facilities, but at the end of the day you have to FILTER OUT the best destination to study chemical engineering. 

Here is a list of top countries to study chemical engineering:
Frequently Asked Questions
What exactly does a chemical engineer do?
Chemical engineers do a lot of different things but primarily design and develop products according to the human wants. They basically work to create usable products from raw materials by applying the theories and principles they learnt from their chemical engineering degree. It can be the oil we use, the medicine we take or the clothes we wear. They work to improve the manufacturing processes to manage resources, ensure safety and be mindful of the environment.
Which field is best for chemical engineering?
What subjects are needed for chemical engineering?
Are chemical engineers highly paid?
Do chemical engineers have a good future?
We see your potential and help you to study Chemical Engineering Abroad that adds significant value to your future.
Our international education counsellors proactively guide and support the international students in choosing the top-ranking universities and the best courses to achieve their career goal. We make sure our students are provided with personalised support when applying to study Chemical Engineering abroad.
To get in touch with our expert team, simply leave your details below and we'll call you for a FREE consultation.

LAM'AAN LATHEEF , MALDIVES,
THIRU JASMI, KLANG VALLEY,
PEE HUI HAN, KLANG VALLEY,
YEE HAOW KHOO, KLANG VALLEY,