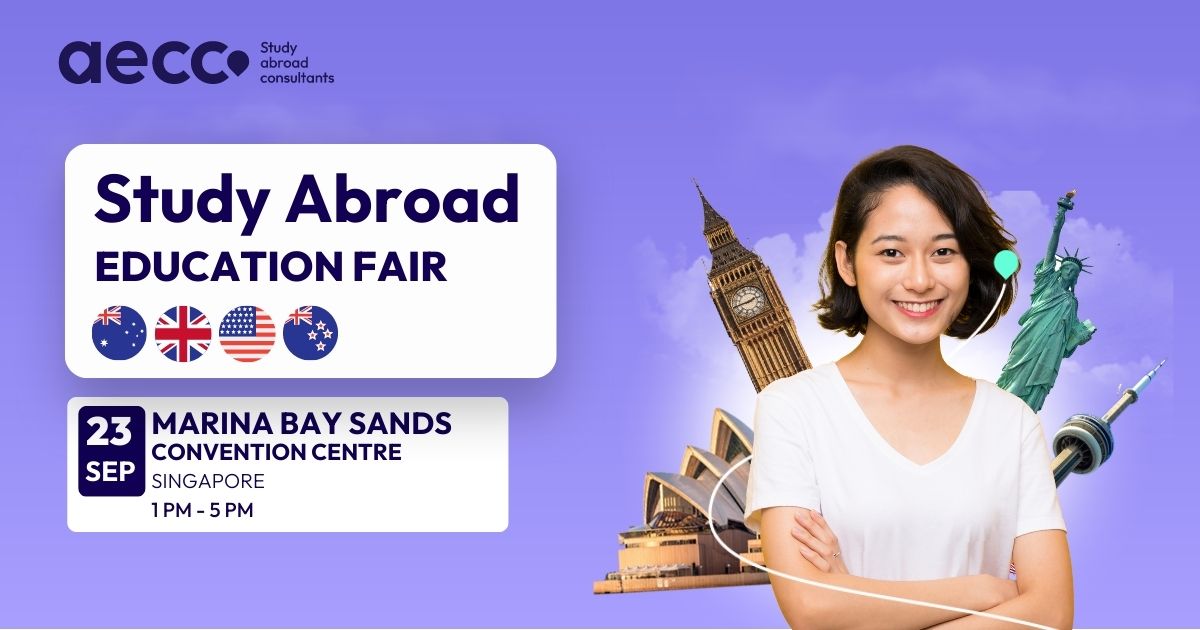 Study Abroad Education Fair
23 Sep'23, 1~5pm
Marina Bay Sands Covention Centre - Level 3, Cassia
90+ Institutions from Australia, UK, USA & New Zealand are participating in this education fair.
More Info
We see your potential and help you to study overseas that adds significant value to your future.

Our international education counsellors proactively guide and support the international students in choosing the top-ranking universities and courses to achieve their career goal. We make sure our students are provided with personalised support when applying to study abroad.
To get in touch with our expert team, simply leave your details below and we'll call you for a FREE consultation.

LAM'AAN LATHEEF , MALDIVES,
THIRU JASMI, KLANG VALLEY,
PEE HUI HAN, KLANG VALLEY,
YEE HAOW KHOO, KLANG VALLEY,