Study Occupational Therapy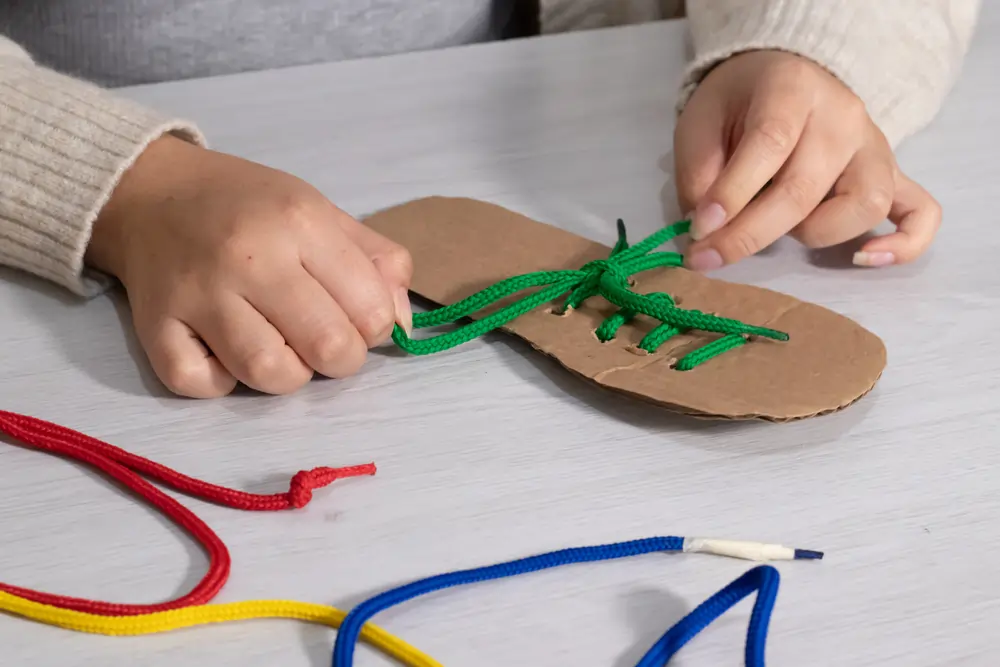 Occupational Therapy Course Overview
It is easily possible for an individual with injury, disability or illness to lose hope in life altogether and feel frustrated for not being able to do the day-to-day activities and tasks that others do with no difficulty. And that's where occupational therapists enter the picture - To provide training and support to carry out their daily tasks, to regain the hope they'd lost in the world of miseries and to cope up with life in general.

Occupational therapists are nothing less than warriors, helping their patients fight their battle for independence in terms of doing their things on their own, being able to improve their body movements and living their lives to the fullest. They not only provide support and develop strategies to help people perform their daily tasks but, they also work towards improving an individual's emotional and mental well-being. 

Occupational therapy is a discipline that prepares students to work closely with their patients and understand their needs to implement the required approach in order to lead a more content life with little to no dependency.
Why study Occupational Therapy abroad?
Studying occupational therapy course abroad is becoming alot more popular among students for the training that universities provide to enhance their performance and help understand different health conditions and cases of individuals to gain a thorough knowledge in this field. Universities offering occupational therapy courses abroad teach different approaches of therapy such as physical therapy, manual therapy and other methods and massages to prepare students with the right set of skills to give their patients the best therapeutic and healing experience. 

The module for an occupational therapy course in universities abroad includes theories, different approaches of health care and management, case studies etc., along with giving importance to the practical aspect of this course through seminars, workshops, training sessions and visits to health care centres to better understand certain health conditions. Universities provide opportunities for those studying occupational therapy to work as a trainee with professionals to get hands-on experience in the world of health care. An occupational therapy course abroad will give you the confidence, presence of mind, ability to understand the human mind and relevant experiences to open the door full of opportunities in the healthcare field.

Other perks of studying occupational therapy abroad:
Chance to build networks which would eventually favour your career in the long-run.

Learning new perspectives from people of different cultures and backgrounds.

Chance to learn transferable and valuable skills useful for any facet of life.
Core areas that will be covered in the course:
Sociology

Anatomy

Clinical Orthopaedics

Pathology

Microbiology

Pharmacology

Physiology

Research methods in health care

foundations of occupational therapy

Occupational therapy in mental health and rehabilitation

Occupational therapy in neurology

Therapeutic processes
Requirements to Study Occupational Therapy Courses Abroad
To enrol in any of the universities abroad to pursue Occupational therapy, you are required to pass any one of the English proficiency exams such as the TOEFL, IELTS, PTE, etc. The requirements and eligibility may differ depending on the university you choose to apply for, but proficiency in English language is a must in most of the popular study-abroad destinations.

Check out the table below for the requirements and duration for each of the occupational therapy programs abroad:
| S.no | Courses | Duration | Eligibility |
| --- | --- | --- | --- |
| 1. | Bachelor's | 3 to 4 years | Successful completion of the pre-university course with a decent score in science. |
| 2. | Master's | 1 to 2 years | Successful completion of bachelor's in a relevant field. |
University of Illinois at Chicago
Colorado State University
Illinois Institute of Technology
New Jersey Institute of Technology
Suffolk University
Kent State University
University of Mississippi
Career Prospects and Scope of Occupational Therapy Abroad
The need for people who can improve an individual's mental and physical well-being will always be in demand in our society as well as in the healthcare industry. With an occupational therapy course, you can foresee your future filled with the feeling of satisfaction for being able to improve someone's life and also with a number of both physical and mental health cases in your kitty, giving you a sense of fulfilment in terms of your career growth. 

A degree in Occupational therapy gives you the opportunity to choose from the plethora of areas having high demands for occupational therapists, such as rehabilitation centres, hospitals, schools, military, nursing homes etc. But if you are someone who doesn't really dream of working for or under someone, and is more passionate about building a business of your own, then you can practise occupational therapy by establishing your personal approach or strategies to apply for the betterment of the patients and the healthcare industry in general. A pleasingly successful career is guaranteed either way, as the demand for occupational therapists is such.

Possible career paths with occupational therapy:
Rehabilitation therapy assistant

physiotherapy assistant

Private practitioner

Occupational therapist

Counselling psychologist

Speech and language therapist

Medical record technician

Professor

Paediatric therapist

OT nurse

Respiratory therapist

Student Counsellor
Best Study Destinations for Occupational Therapy Degree
Studying this course in the most popular study destinations will not only set you up for success in the near future in the industry – it would also shape up your thought process for the better. There are ample opportunities for you to consume knowledge and live some of the most unforgettable and meaningful experiences while studying abroad.

Here is a list of top countries to study occupational therapy course abroad:
Frequently Asked Questions
What exactly does an occupational therapist do?
Occupational therapists are professionals who actively work with people facing medical conditions such as injuries and illness, be it physical or mental, which hinder them from performing their daily chores or even from living a fulfilling life. Occupational therapists provide therapeutic massages and techniques to help patients regain the independence of performing their routine activities.
Are occupational therapy in high demand?
Is occupational Therapy a high paying job?
Can you become an occupational therapist without a degree?
Is occupational therapy a hard career?
We see your potential and help you to study Occupational Therapy Abroad that adds significant value to your future.
Our international education counsellors proactively guide and support the international students in choosing the top-ranking universities and the best courses to achieve their career goal. We make sure our students are provided with personalised support when applying to study Occupational Therapy abroad.
To get in touch with our expert team, simply leave your details below and we'll call you for a FREE consultation.

LAM'AAN LATHEEF , MALDIVES,
THIRU JASMI, KLANG VALLEY,
PEE HUI HAN, KLANG VALLEY,
YEE HAOW KHOO, KLANG VALLEY,