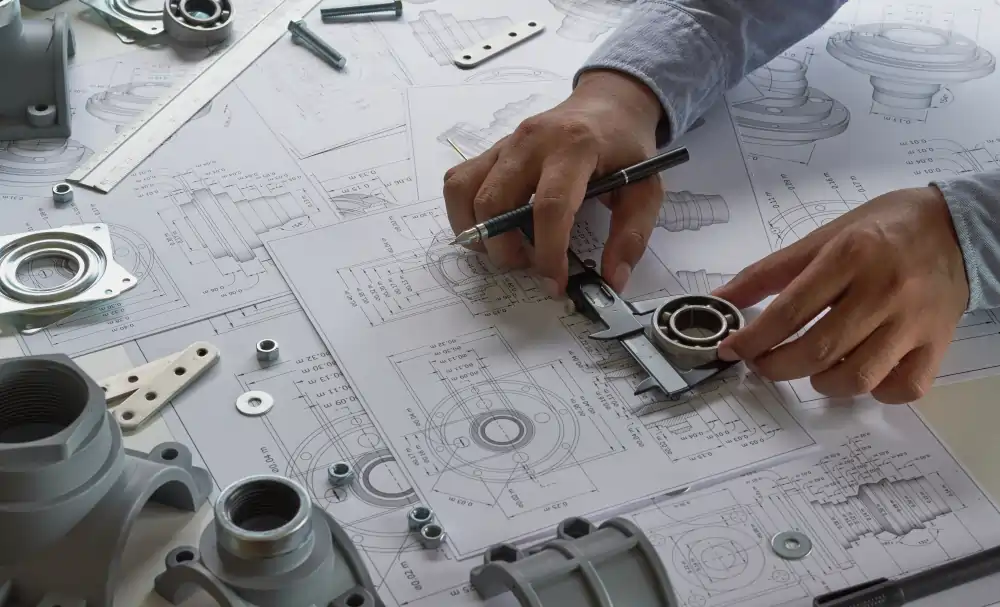 Many people place a high value on changing the world. A profession with a big wage is also something that the majority of people desire. Both of these things may be accomplished with the aid of the study of engineering. You will benefit society as a whole in addition to your potential employer by studying engineering abroad.

In order to better and transform the world around us, engineering is a crucial field that applies natural sciences. It assists in the development of new goods and technology that improve the quality and convenience of our lives. All the things we use every day were once an issue for engineers to solve.
Engineers will be present to offer solutions as long as there are issues on the planet. Their passion and calling are both in it. Everything needs to be developed and constructed with an engineer's touch, from the smallest machine to the most sophisticated system. Although it is a never-ending task, it is crucial for the advancement of civilization.
Engineering is also a topic of study that is always expanding and changing, so staying on top of new advances is critical. Every country's criteria for becoming an engineer are different, yet studying abroad might provide you with a competitive advantage in the employment market.

There are several reasons why you should study engineering abroad, but one of the most essential is the opportunity to learn from some of the world's top engineers. You will not only learn about cutting-edge technology and acquire an excellent education, but you will also gain experience through working with individuals from all over the world.
Why Study Engineering Courses Abroad?

What sort of engineer do you want to be? Are you interested in creating electrical systems or designing and supervising the construction of buildings and other structures? Perhaps you're passionate about creating new technologies or developing existing ones. You could discover a branch of engineering that perfectly satisfies your interests.
Engineering is a branch of study that involves using scientific and mathematical concepts to create, operate, and maintain systems, equipment, and materials. Mechanical engineering, civil engineering, electrical engineering, and chemical engineering are some of the several engineering subfields. Every branch of engineering has its own distinct applications and focus.

Mechanical engineering is all about designing and operating machinery. Civil engineering, on the other hand, focuses on constructing buildings and infrastructure. Electrical engineering, it entails working with electronics and electricity. Lastly, chemical engineering revolves around producing chemicals.
The overall framework of most engineering abroad programs is as follows: You'll most likely spend your first year or two doing fundamental coursework in mathematics and the basic sciences like physics and chemistry.
You will acquire the strong analytical abilities you need to succeed as an engineer. You will acquire priceless skills and information as you complete your degree, preparing you for a rewarding future as an engineer. You'll start learning about engineering-related fieldwork in your third year. You'll do research and work on a project to help you gain proficiency in key areas, including design, software development, and quality control. An internship during your senior year will provide you with priceless real-world experience to add to your CV.
Subjects that will be covered:
Engineering Mathematics 

Materials and Structure

Electrical Engineering

Mechanics 

Statics and Dynamics

Electronics Designing

Programming 
Requirements to be Eligible for Engineering Courses Abroad

A bachelor's degree in engineering abroad  can be earned in three to four years on average, while the length of time depends on the particular subject area and the location of your studies. You'll probably need to have passed a pre-university course with a passing grade and have achieved a minimal English proficiency score in order to be qualified for an engineering courses abroad.
If you already have a bachelor's degree in a related discipline, you can finish master's in engineering courses abroad within one to two years. Some universities, however, could also demand job experience or internships in addition to prior academic training. Admission to engineering university is usually subject to English language competency requirements.
To be qualified for a doctorate course in engineering abroad, you must meet the prerequisites listed. Also, you can earn this degree in three to four years or even longer, depending on your research.
S.no
Courses
Duration
Requirement
1.
Bachelor's in Engineering 
3 to 4 years

Successful completion of the pre-university course.

Required minimum score in English test.

2.
Master's in Engineering
1 to 2 years

Successful completion of bachelor's degree in a relevant field.
Required minimum score in English test

2.

Doctorate

in Engineering
3 to 4 years

Successful completion of master's degree in a relevant field

.
Required minimum score in English test
University of Illinois at Chicago
Colorado State University
Illinois Institute of Technology
New Jersey Institute of Technology
Suffolk University
Kent State University
University of Mississippi
Career Prospects and Scope of Engineering Abroad
Studying engineering can be extremely rewarding, both in terms of career prospects and making positive change in the world. Engineering is an in-demand field, so studying engineering abroad can give you an advantage in the job market. An engineering degree from respected university often leads to very successful and fulfilling career.
Engineers have a lot of options when it comes to their career. There are many industries that are always in need of skilled engineers, so finding a job shouldn't be too difficult. And because there are so many different types of engineering, you can usually find a field that suits your interests and skills. Whether you want to work in construction, manufacturing, aerospace, or automotive engineering, there will always be opportunities available for you. So whatever area you choose to specialize in, your career prospects are very good!
It's important to remember that not all engineering fields have the same job prospects. Your specific area of study, along with your experience and skills, will dictate what kind of career you can expect after graduation. So make sure to do your research before making any decisions!
List of engineering careers:
Mechanical Engineer

Aerospace Engineer

Civil Engineer

Chemical Engineer

Electrical Engineer

Electronics Engineer

Automobile Engineer

Robotics Engineer

Construction Engineer

Production Engineer

Product Manager

Lecturer/Professor
Best Countries to Study Engineering

If you're looking for top-ranked universities to study engineering abroad, look no further than these top study destinations:
You'll be able to choose from a variety of courses to suit your needs, and also have the option to divert from your original course by embarking on a new and fascinating adventure! Education isn't the only thing you'll gain from these experiences. You'll also graduate with a new perspective, a sense of adventure, and a renewed passion for learning. 
Head over to our website if you want to acquire more in-depth information about these study destinations, the best countries to study in, and the best universities to pick from!
Frequently Asked Questions
What entry requirements are needed for engineering abroad?
There are a few things to keep in mind when applying for engineering abroad. Each university will have different requirements, but there are some commonalities. You will likely need coursework in mathematics and the sciences, so it is important to have a strong academic record. In addition, because engineering is such a technical field, most universities require that you submit standardised test scores. If you're looking to study engineering abroad, do your research and make sure you meet all the requirements of your top choice universities!
Which countries are in demand of engineers?
Which engineering branch is best for the future?
How can I study Engineering abroad?
We See Your Potential and Help You to Study Engineering Abroad That Adds Significant Value to Your Future.
Our international education counsellors proactively guide and support the international students in choosing the top-ranking universities and the best courses to achieve their career goal. We make sure our students are provided with personalised support when applying to study engineering abroad.
To get in touch with our expert team, simply leave your details below and we'll call you for a FREE consultation.

LAM'AAN LATHEEF , MALDIVES,
THIRU JASMI, KLANG VALLEY,
PEE HUI HAN, KLANG VALLEY,
YEE HAOW KHOO, KLANG VALLEY,