Authorised education agent for: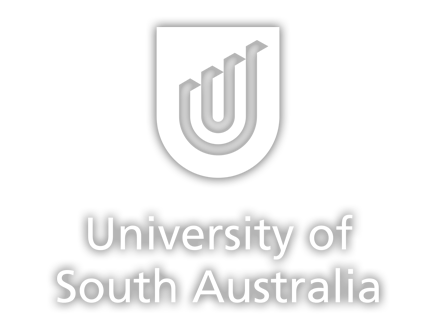 1 OF THE WORLD'S BEST YOUNG UNIVERSITY*.
*#26, 2018 THE YOUNG UNIVERSITY RANKINGS, QS TOP 50 UNDER 50
University of South Australia
University of South Australia (UniSA) is the university for the 21st century.
UniSA is Australia's University of Enterprise on the global stage, agile and astute, known for relevance, equity and excellence.
The University offers degree programs across a wide range of subjects including business, law, education, arts and social sciences, health sciences, information technology, engineering and the environment. Its reputation is determined largely by the quality of its graduates, and they are proud that more than 90% of UniSA graduates now in full-time work are employed in professional occupations within 4 months of completing their degrees.
#29 Young University Worldwide
2021 QS Top 50 Universities Aged Under 50
Top 10 Young Universities
(Australia)
2021 THE Young University Rankings
Top Young University for Industry collaborations
2021 THE Young University Rankings - Industry Income Indicator
These study areas are favoured by students for both undergraduate and postgraduate programs. UNiSA is well-known for its industrial connection and global opportunities. UNISA is also popular in the area of Business, Engineering & Technology and Health Sciences. If you're interested to pursue in either of these fields, please get in touch with our counsellor to get more information.
Business & Commerce
Marketing
MBA
Accounting & Finance
Economics
Health Science
Physiotherapy
Occupational Therapy
Pharmacy
Pharmaceutical Science
Nutrition and Food Sciences
Engineering & Aviation
Mechanical & Mechatronic
Aviation Management
Study Indicators
Tuition Fees:
$$$

$$
Living Cost:
$$$

$$
Tips To Study Abroad
Things you should understand for studying abroad!
Tip: 1
Choose the University that Suits You Best
Tip: 2
Rankings Are Not the Most Important Factor
Tip: 3
Choose the Course You Are Truly Interested In
Tip: 4
University Facilities Are Important
Tip: 5
Things to Be Aware Of (Part 1)
Tip: 6
Things to Be Aware Of (Part 2)
Tip: 7
Message for Undergraduate Seekers
Tip: 8
Message for Master Students
Tip: 9
About Study in Australia
AECC Free Consultation Services

Destination Guide
Where to go?

University Recommendation
Which university suits me?

Courses & Programmes
What should I study?

Application & Admission
How to apply to the university?

Student Visa Application
How to secure my student visa?

Insurance
Get protected while studying abroad.

Student Accommodation
Where to stay?
Explore University of South Australia Scholarships
To get in touch with our expert team, simply leave your details below and we'll call you for a FREE consultation.