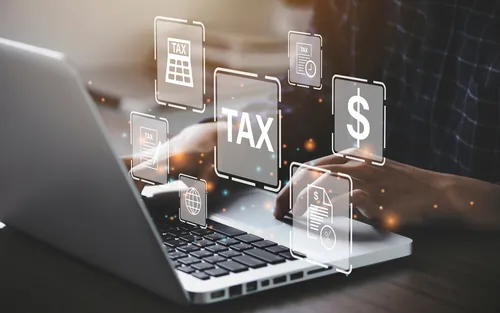 Are you good with numbers and have an eye for detail? Accounting courses abroad may be perfect for you! Accountants are always in high demand, especially in places where new businesses are emerging. So if you're looking for a stable and satisfying career, consider doing a course in Accounting!
Accounting is a universal language. No matter where you go in the world. Businesses of all sizes need accountants to keep track of their finances and ensure compliance with regulations. An accountant's responsibilities include collecting, recording, and analyzing financial information for the business. They will also handle taxation matters to ensure the organization is making the most efficient use of its capital.
Why Study Accounting Courses Abroad?
As an accountant, having the right skillset is key to being an asset to any company. By studying
accounting courses abroad
, you can equip yourself with the essential knowledge and skills needed to be successful in this field. You will learn about financial management, analysis and processing, as well as gain a comprehensive understanding of businesses. This will give you a competitive edge when seeking employment.


There is no one-size-fits-all solution to money management. Different countries have different customs and traditions when it comes to managing money. By studying
accounting courses abroad,
you will have the opportunity to learn about the various ways in which different cultures handle money. Additionally, you'll learn about the global business environment and how other nations run their economies. You will study the foundational concepts of accounting and discover how to create financial statements by pursuing an accounting degree abroad. You will also learn some fundamental concepts of business law.


The advantage of studying
accounting degree abroad
is that you have a variety of options. Accounting can be studied as an independent major or as part of a double major with another subject of commerce, such as finance. Alternatively, you might enrol in a combined degree programme that focuses on both accounting and commerce.


This course will provide you with the practical skills and information required to be a successful accountant in today's corporate environment. Furthermore, an
accounting degree abroad
will cover both both quantitative and qualitative financial analysis and reporting, providing you with the abilities you need to deal comfortably with financial data.
S.no
Courses
Duration
Requirement
1.
Bachelor's in Accounting 
3 to 4 years

Successful completion of 12th grade / pre-university studies.

Required minimum score in English test.

2.
Master's in Accounting
1 to 2 years

Successful completion of bachelor's degree in a relevant field.
Required minimum score in English test
Career Prospects and Scope of Accounting Abroad
An accounting degree abroad is an excellent way to gain the skills you need for any workplace. The course provides you with essential knowledge and expertise, which will open up a wealth of career opportunities both at your home country and abroad. This makes the degree a great investment in your future.

As businesses strive to remain competitive and profitable, the demand for qualified accountants increases. Even during tough economic times, businesses still need accountants to manage finances and make sound decisions. This stability makes Accounting a desirable choice for many job seekers looking for a secure career.

The job market for Accounting majors has never been better, and there are plenty of exciting career prospects to choose from.
List of Accounting jobs:

Accountant

Tax Adviser

Auditor

Insurance Broker

Management Accountant

Business Analyst

Chartered Accountant

Finance Trader

Management Consultant

Stock Broker

Chief Financial Officer

Corporate Accountant
Best Countries to Study Accounting
If you're looking for top-ranked universities to study accounting abroad, look no further than these top study destinations! You'll be able to choose from a variety of courses to suit your needs, and you also have the option to divert from your original course and embark on a new and fascinating adventure! Education isn't the only thing you'll gain from these experiences, you'll also come away with a new perspective, a sense of adventure, and a renewed passion for learning.
Best Universities to Study Accounting
There are many great universities to study Accounting abroad and work in this field after graduation. We have selectively chosen a few such institutions, and it is worth noting that an Accounting degree obtained from any of these universities is widely acknowledged on a global scale.
University of Bath
University of Strathclyde
Queen's University Belfast
University of Exeter
University of New South Wales
The University of Sydney
Australian National University
The University of Queensland
Head to us if you want to acquire more in-depth information about these study destinations, the best countries to study in, or the best universities to attend.
Frequently Asked Questions
Which country is best to study for an Accounting degree abroad?
The United States, United Kingdom, Australia, and Canada are some of the top study destinations to pursue your Accounting degree abroad. These countries provide enriching education and are home to top universities for Accounting. Accountants are in high demand, and these countries provide the ideal opportunities for your career.
What can I do with a Bachelor's in Accounting?
What is the annual fee for Accounting courses abroad?
What are the available courses that can be taken to pursue a career as an accountant?
How much does a chartered accountant earn?
Is Accounting a popular course abroad?
How to apply for an Accounting course abroad?
We See Your Potential and Help You to Study Accounting Abroad That Adds Significant Value to Your Future.
Our international education counsellors proactively guide and support the international students in choosing the top-ranking universities and the best courses to achieve their career goal. We make sure our students are provided with personalised support when applying to study accounting Abroad.
To get in touch with our expert team, simply leave your details below and we'll call you for a FREE consultation.

LAM'AAN LATHEEF , MALDIVES,
THIRU JASMI, KLANG VALLEY,
PEE HUI HAN, KLANG VALLEY,
YEE HAOW KHOO, KLANG VALLEY,