Study Information Technology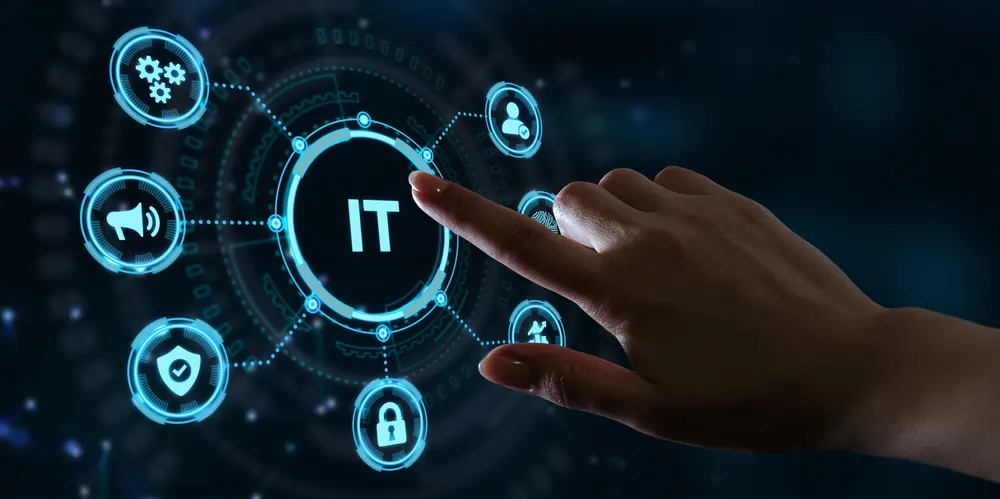 Information Technology Overview
It is the information era in the twenty-first century. From the way we interact with one another to the way businesses run, information technology has impacted every part of our lives. The fact that a profession in information technology may be quite fulfilling is therefore not surprising.

Information technology is the creation, processing, storing, and exchanging of electronic data using computers, storage, networking, and other physical devices. We can operate more effectively because we use a variety of technology. Information technology will advance when new technologies, including wearables and 3D printing, are developed.

There is no disputing the growing digitisation of our world. As a result, there is a strong need for those who can comprehend and operate with digital data. Strong information technology abilities may help you perform more effectively and efficiently, providing you an edge over the competition. 

Additionally, as businesses depend more and more on technology, employers will be looking for people with the necessary abilities. So improving your IT abilities is a smart investment in your potential career path.

An IT job will take you anywhere in the globe. You will work in a variety of businesses and create a promising career for yourself if you have the necessary abilities. You will learn all you need to know about project management, programming, networking, databases, systems analysis, and more with a degree in information technology abroad. Both solid academic knowledge and practical skills will be part of your degree. Therefore, information technology courses offer a solid basis for a successful career in IT, regardless of whether you want to work in tech support or as a software developer.
Why Study Information Technology Courses Abroad?
Technology is a fascinating field that is always changing. A course in information technology abroad will be the ideal place to start for people who desire to work in this industry but lack prior IT experience. Along with learning about business, software development, and project management, you'll get the chance to do an internship in a field of interest to you. You may create new opportunities for yourself and position yourself for success in the fascinating subject of IT with perseverance and hard effort.

You will get the chance to study cutting-edge disciplines including Computer Systems, Electrical and Electronic Engineering, and Infosystems while studying information technology abroad. There will also be optional supplementary skill courses that you may take that will help you become ready for work in the exciting and quickly expanding IT industry, in addition to these technical courses. In these professional skill courses, students will learn how to communicate IT solutions to diverse stakeholders and how to choose the best analytical tool to suit IT needs. These are the kinds of abilities that will set your CV out from the competition.

Studying information technology abroad offers better computer labs and a dedicated networking lab for hands-on network infrastructure and cyber-security investigations. The universities also provide a broad computer provision for all students in addition to these specialised laboratories. The universities are therefore perfect for those who desire to pursue advanced IT education.

To gain a wider view of numerous technological facets of the profession is to study information technology abroad. Your exposure to other infosystems and cultural perspectives will broaden your understanding of the fundamentals of information technology. Additionally, earning your information technology degree abroad will allow you to get employment there once you graduate. Therefore, if you're seeking a stimulating and rewarding experience, thinking about studying information technology abroad is highly recommended!

Subjects that will be covered:

Programming & Networking

Web & Software Development

IT System & Analysis

Software Design

Project Management

Computing Systems

Cyber Security
Requirements to Study Information Technology Courses Abroad
It usually takes three to four years to complete a bachelor's degree in information technology abroad, however, the length of time will vary based on the particular subject area and the university. You'll probably need to have passed a pre-university course with a passing grade and a minimal English proficiency score in order to be qualified for an information technology course abroad.

For a master's degree taking information technology courses abroad can be finished in one to two years. Some universities, however, could also demand job experience or internships in addition to prior academic training. Admission to international IT courses has traditionally required English language ability also you need to have passed your bachelor's degree.

You must fulfil the listed requirements in order to be eligible to enrol in an information technology course abroad. For more information or any other questions you may have about studying abroad, get in touch with us.
S.no
Courses
Duration
Requirement
1.
Bachelor's in Information Technology
3 to 4 years

Successful completion of the pre-university course.

Required minimum score in English test.

2.
Master's in Information Technology
1 to 2 years

Successful completion of bachelor's degree in a relevant field.
Required minimum score in English test
University of Illinois at Chicago
Colorado State University
Illinois Institute of Technology
New Jersey Institute of Technology
Suffolk University
Kent State University
University of Mississippi
Career Prospects and Scope of Information Technology Abroad
You will acquire project management and team cooperation abilities, both of which are crucial in many jobs, by enrolling in information technology courses. Companies today depend more and more on technology to do their work. As a result, employers are seeking workers with good technological abilities more frequently. You will gain the skills you need to compete in this competitive employment environment by enrolling in an IT university. Since IT impacts every industry, there are several employment options available.

List of Information Technology jobs:
System Analyst

Web Developer

IT Consultant

Project Manager

Software Developer

Information Systems Manager

Information Security Analyst

Network Administrator

Cloud Computing Specialist

Mobile App Development

Data Scientist

Cyber Security Specialist
Best Countries to Study Information Technology Abroad
If you're looking for top-ranked universities to study information technology abroad, look no further than these top study destinations: 
You'll be able to choose from a variety of courses to suit your needs, and also have the option to divert from your original course by embarking on a new and fascinating adventure! Education isn't the only thing you'll gain from these experiences, you'll also graduate with a new perspective, a sense of adventure, and a renewed passion for learning. 
Head over to our website if you want to acquire more in-depth information about these study destinations, the best countries to study in, and the best universities to pick from!
Frequently Asked Questions
What are the popular courses in Information Technology abroad?
Business Information Technology - BSc (Hons)

Information Technology - BSc (Hons)

Applied Information Technology - BSc (Hons)

Cyber Security and Forensic Information Technology - MSc

Information Technology - MSc
Computer Science vs. Information Technology, what's the difference?
Is computer science part of information technology?
Which branch of information technology is best?
Which information technology jobs are in demand?
Which country has the biggest IT industry?
Do you need maths for IT?
We See Your Potential and Help You to Study Information Technology Abroad That Adds Significant Value to Your Future.
Our international education counsellors proactively guide and support the international students in choosing the top-ranking universities and the best courses to achieve their career goal. We make sure our students are provided with personalised support when applying to study information technology abroad.
To get in touch with our expert team, simply leave your details below and we'll call you for a FREE consultation.

LAM'AAN LATHEEF , MALDIVES,
THIRU JASMI, KLANG VALLEY,
PEE HUI HAN, KLANG VALLEY,
YEE HAOW KHOO, KLANG VALLEY,