Official Representative for: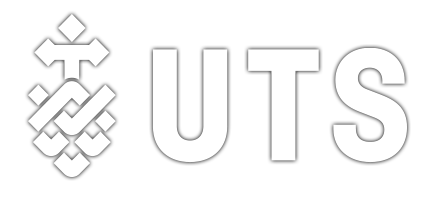 CRICOS Provider Code 00099F
University of Technology Sydney (UTS)
University of Technology Sydney (UTS) offers over 130 undergraduate and 180 postgraduate courses across traditional and emerging disciplines such as architecture, built environment, business, communication, design, education, engineering, information technology, international studies, law, science and many more.
UTS had built partnerships with leading organisations. At UTS, all the degrees are shaped by extensive industry contribution. That means the course content responds to the realities of your future career. You'll work with industry-standard equipment, and learn best practice techniques as they relate to your chosen field.
Top 150 Worldwide
QS World University Rankings 2022
Top 150 Worldwide
Times Higher Education World University Rankings 2022).
69th Worldwide
Graduate Employability
QS Graduate Employability Rankings 2020
5+ Stars for Excellence
All 8 categories
QS Stars Rating 2021–2024
UTS is a reflection of Sydney's multicultural diversity. With around 42,600 students from 120 different countries, UTS is an exciting place to be!

Located in the heart of the city, we take a global approach to education that has innovation at its core. We're a university for the real world, aligning all our courses closely with industry needs, so what you learn will prepare you for your future career.

As the top young university in Australia we are future-focused. That's why we've invested A$1.3 billion to create a dynamic, award-winning and interconnected campus in the heart of Sydney. So you'll be inspired to learn. If you're interested to pursue in either of these fields, please get in touch with our counsellor to get more information.
Engineering
Biomedical Engineering
Civil Engineering
Civil Construction
Data Engineering
Electrical Engineering
Mechanical & Mechatronic
Business & Law
Economics
Management
Business
Creative Innovation
Sport Business
Creative Enterprise
Property
Law
Communication & Design
Communication
Digital
Social Media
Media Arts & Production
Journalism
Interior Design
Study Indicators
Tuition Fees:
$$$$$
Living Cost:
$$$$$
SPECIALIST FACILITIES
More Than Just a Campus, UTS is home to some of Australia's most cutting-edge research and teaching facilities.
UTS student-centred Model of Learning and high-impact research, while giving industry partners access to state-of-the-art facilities and UTS research expertise. Many of UTS specialist facilities have been designed for collaborative, cross-disciplinary teaching and research. They have been strategically located to bring together specialist UTS researchers from different disciplines, as well as external partners, to create a greater impact through innovation and sharing of knowledge.
UTS COLLEGE
UTS College is the premium pathway provider to the University of Technology Sydney.
(Australia's number 1 young university)
UTS College (Previously known as UTS Insearch) programs transform the lives of over 4,000 students from 75 different countries every year. With our help, they develop skills, confidence and credentials to prepare them for university.We offer leading academic English programs, UTS Foundation Studies and higher education diplomas that are designed with UTS entry requirements in mind. Each year, over 90% of our diploma graduates achieve the marks they need to enter a UTS bachelor degree.
UTS College share a deep commitment to supporting students to achieve their academic and career goals. They believe that any student with the potential to succeed at UTS should have every opportunity to get there. UTS College mission is to provide these opportunities and to bring university success within reach of more people around the world. UTS College Lis a controlled entity of the University of Technology Sydney (UTS), and a registered private higher education provider of pathways to UTS.
Tips To Study Abroad
Things you should understand for studying abroad!
Tip: 1
Choose the University that Suits You Best
Tip: 2
Rankings Are Not the Most Important Factor
Tip: 3
Choose the Course You Are Truly Interested In
Tip: 4
University Facilities Are Important
Tip: 5
Things to Be Aware Of (Part 1)
Tip: 6
Things to Be Aware Of (Part 2)
Tip: 7
Message for Undergraduate Seekers
Tip: 8
Message for Master Students
Tip: 9
About Study in Australia
AECC Free Consultation Services

Destination Guide
Where to go?

University Recommendation
Which university suits me?

Courses & Programmes
What should I study?

Application & Admission
How to apply to the university?

Student Visa Application
How to secure my student visa?

Insurance
Get protected while studying abroad.

Student Accommodation
Where to stay?
To get in touch with our expert team, simply leave your details below and we'll call you for a FREE consultation.