Official Representative for: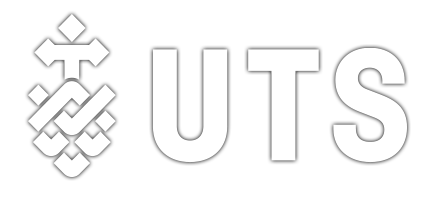 CRICOS Provider Code 00099F

It's Official

Australia Border is Open!


Get Ready to Fly!
Announcement from Australian Government!
From 1 December 2021, fully vaccinated eligible visa holders can now travel to Australia without needing to apply for a travel exemption (T&C) and student visa (Subclass 500) is in the list. This include Singapore PR and International Student in Singapore!

Please check with our counsellor on what is the next step to pursue your study aboard dream in Australia. 
Programmes and Courses
UTS degrees have a distinctive focus on practice-oriented learning, quality teaching and high-impact research.
They ensure you graduate with as much hands-on experience as possible, making you attractive to employers.
The Bachelor of Business offers you a sound background in all areas of business through common core subjects, plus indepth knowledge in one or more chosen areas of interest. With an extensive range of majors, extended majors, sub-majors, and electives, you have the flexibility to build on your interests and add specialisations.
Why choose this course?
Have the flexibility to select your course structure and major(s) after your first year. This means you have the opportunity to use first year to explore all areas of business and ultimately guide your chosen specialisation in years 2 and 3.
Choose from 10 majors and 34 sub majors, as well as 4 extended majors, meaning you have the flexibility to study a broad range of specialisations; or do an in-depth study of a specialisation of your choosing.
Complete a capstone subject in each business major at the end of your degree. This subject enables you to consolidate the knowledge and skills acquired throughout your studies by applying them in a real-life project or business problem.
Bachelor of Business Administration
Bachelor of Communication (Digital and Social Media)
Bachelor of Health Science
Bachelor of Sport and Exercise Management
Bachelor of Information Technology
Bachelor of Science in Information Technology
Bachelor of Computing Science (Honours)
Bachelor of Biomedical Science
The MBA programs at UTS Business School provide managers and aspirant managers with conceptual and theoretical knowledge across the full spectrum of business and managerial disciplines. Participants learn within a practice-based and applied framework utilising live case studies, guest lecturers from key industry partners, and real-world examples.
The MBA comprises 16 subjects, including 8 core and 8 electives, which can be taken as a major specialisation, 2 sub-majors or 1 sub-major and up to 4 electives. It can be studied full-time over 2 years or part time over a longer period. For students with a background degree in business or related fields, or with other postgraduate qualifications in business, exemptions are available. The MBA attracts graduates from a range of different fields and is open to applicants with a range of professional experience levels.
The MBA in Entrepreneurship is a unique 12-month intensive MBA designed for entrepreneurs and innovators. Uniquely constructed as three graduate certificates you can choose how, when and what you need to know whilst developing, with increasing confidence, your own enterprise ideas.
The Advanced MBA is a 12-month intensive MBA with an adaptable structure that combines knowledge-developing focused subjects offered in blended mode with three project-based studios that enable customised, experiential learning and intensive industry engagement including coaching and mentoring. The Advanced MBA is bookended by two Leadership Labs, which focus on assessing and developing your leadership skills, emotional and cultural intelligence and ability to lead a diverse workforce in intensive coaching and mentoring sessions.
The Executive MBA is a two year part time program designed for busy managers. It comprises of 11 core subjects and includes an optional Global Immersion stream. Participants join a cohort and complete their degree usually within the one cohort, creating a close network of peers and valued confidants. Subjects include intensive residential workshops as well as weekend and weekday classes.
Master of Information Technology
Foundation Programmes @ UTS Insearch
Pathway provider to University of Technology Sydney

What is a foundation programme?
A foundation programme is a bridging course for a Bachelor's Degree. It is designed for international students who either have completed their secondary school qualification (GCE N/O Levels) and already know which university they would like to study at, or for those who have completed high school (GCE A Levels/IB) but are not able to meet the entry requirements for a Bachelor's Degree programme at an Australian university. These foundation programmes offer secure progression to the chosen university upon successful completion.
At UTS Insearch, after successfully completing your diploma, you will receive guaranteed entry* to the corresponding UTS undergraduate degree. In fact, most of the diplomas will give you direct entry into the second year of your UTS degree. So you're not wasting any time at all! Choose from diplomas in the areas of business, communication, design & architecture, engineering, information technology or science.
* For international students guaranteed entry to UTS is based on no more than two subject failures.
To get in touch with our expert team, simply leave your details below and we'll call you for a FREE consultation.