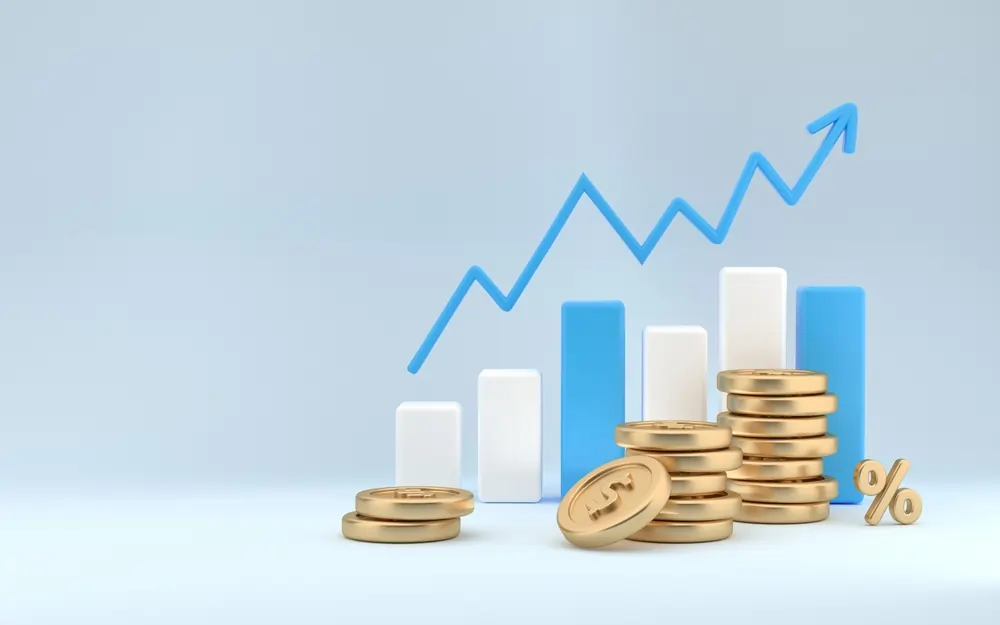 The finance industry is one of the fastest growing industries with new ideas being pumped in every now and then, and new models being exercised to reach various financial goals. Finance is one such degree which would help you grow both professionally and personally, as it would open you up to a world full of opportunities to handle your finances efficiently. A finance course will strengthen your analytical and problem solving skills, apart from teaching you capital and fund management.

Though a finance course gives you a better understanding of the flow of capital and investment policies, oftentimes the big-chunky numbers and complex finance models may daunt people. Many live in a bubble, thinking that finance is a tough nut to crack and an extremely boring one too — but if you get the basics right, the world of finance is exciting and interesting as there is always room to evolve and grow with new challenges and opportunities coming your way everyday. A finance course includes different theories and strategies for investments, asset management and budgeting. Studying finance is a gateway to growth, as the opportunities for a finance graduate are plenty in this fast-paced industry.
Why Study a Finance Course Abroad?
As economies all over the world come together to strengthen their businesses and trade chains, it is increasingly important to understand the global perspective of the economy. A finance course abroad will give you exactly that, making you more cognizant of the world economy and international market. Universities abroad follow a course structure where you would be exposed to finance models of different businesses and countries to have a more cohesive knowledge of finance.

Studying finance abroad paves the way for you to enter different industries and realise your true potential, as you would be learning about the diverse fields under finance such as corporate finance, banking, quantitative finance, etc. This helps you form a clearer picture of the type of field you want to pursue further. 

The variety of skills and knowledge you will imbibe from a finance course abroad ranges from data analytics and modern accountancy to investment banking and risk management. These complex topics will be taught with real-world examples, practical assignments, seminars and workshops by industry experts. 
Other perks of pursuing a finance course abroad:
Chance to build networks which would eventually favour your career in the long-run.

Learning new perspectives from people of different cultures and backgrounds.

Opportunity to improve your social and interpersonal skills to stand ahead of your peers.
Areas that will be covered in this course:
Quantitative finance

Computational finance

Private equity

Commercial banking

International business economics

Corporate taxation

Investments

Financial planning

Insurance

Trading
Requirements to Study Finance Courses Abroad
The one common requirement for all universities abroad is to pass any one of the English proficiency exams, such as the TOEFL, IELTS, PTE, etc. English proficiency is a must for you to be able to adapt to the new country and new people.

Check out the table below for the requirements and duration for each of the Finance programs abroad:
| S.no | Courses | Duration | Eligibility |
| --- | --- | --- | --- |
| 1. | Bachelor's | 3 years | Required to complete high school with a decent score in maths. |
| 2. | Master's | 1 to 2 years | Required to complete a relevant bachelor's degree with a good CGPA. |
University of Illinois at Chicago
Colorado State University
Illinois Institute of Technology
New Jersey Institute of Technology
Suffolk University
Kent State University
University of Mississippi
Career Prospects and Scope of Finance Abroad
Finance is one of those rare degrees with endless opportunities for growth and success. The finance and commerce industries are always expanding and evolving as there is always something new to be discovered, solved and managed. Employers are looking for people who give attention to detail in analysing data and current trends to bring in the best ideas and models to the table, thereby improving the business' flow of finance. A career in finance now, is way more relevant than it ever was before.

As businesses are competing to make it big in the international market; new and exciting job roles are emerging under different areas of finance. With a degree in finance, you can find work in different sectors such as banking, real estate and corporate. A finance course not only offers a stable and satisfying career, it also offers high paying job opportunities.

Possible career paths with Finance:
Investment banker

Financial planner

Insurance agent

Financial analyst

Financial advisor

Financial risk manager

Private equity associate

Finance trader

Risk analyst and manager

Management consultant
Best Study Destinations for Finance Degree
Education is something that you cannot take for granted, and so, it is necessary to choose the perfect destination to pursue your dream course. There are many countries with quality education and top class facilities, but at the end of the day you have to FILTER OUT the best destination to study finance. 

Here are the best countries to study finance:
Frequently Asked Questions
Is finance a well paying career?
Yes, a career in finance does pay well, making it one of several reasons why many chase a career in finance. Even for freshers, the finance industry gives a decent salary package. 

Here are some of the high paying finance jobs:
Investment banker

Financial manager

Private equity associate

Personal finance advisor

Financial analyst
Which country pays for finance the most?
Is studying finance a good choice?
Is MS in finance worth it?
Does a finance degree require you to do a lot of maths?
We see your potential and help you to study Finance Abroad that adds significant value to your future.
Our international education counsellors proactively guide and support the international students in choosing the top-ranking universities and the best courses to achieve their career goal. We make sure our students are provided with personalised support when applying to study Finance abroad.
To get in touch with our expert team, simply leave your details below and we'll call you for a FREE consultation.

LAM'AAN LATHEEF , MALDIVES,
THIRU JASMI, KLANG VALLEY,
PEE HUI HAN, KLANG VALLEY,
YEE HAOW KHOO, KLANG VALLEY,