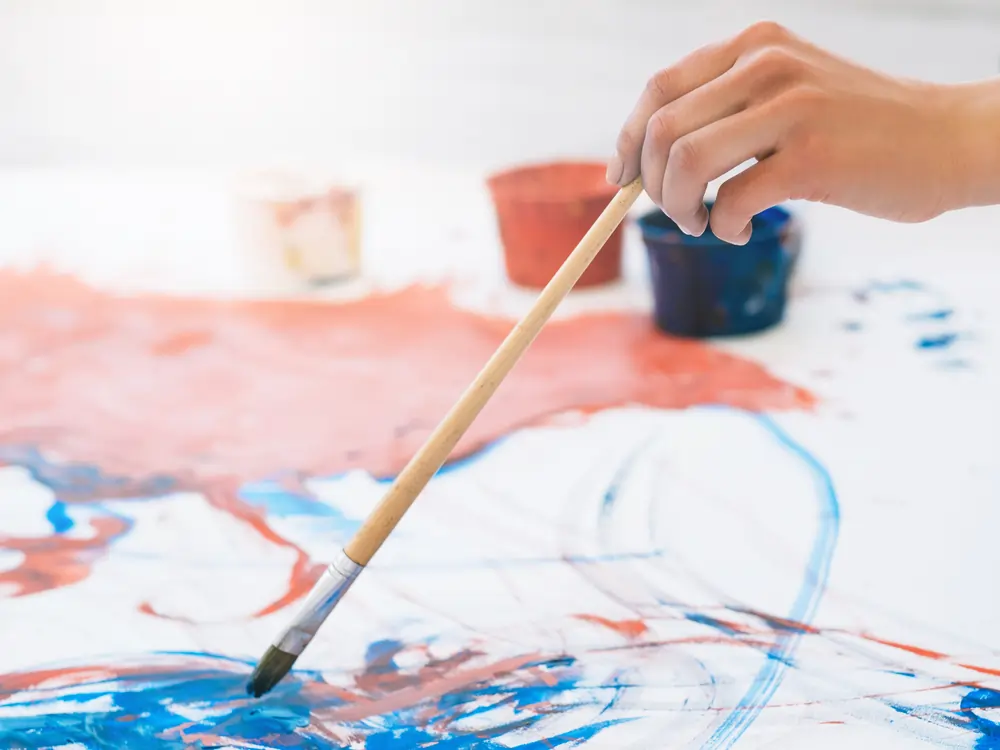 Fine Arts Course Overview
Life is exciting and exhilarating for those who dare to experiment with their creativity and play with their intelligence. Being creative is liberating; being creative is fulfilling; Being creative is like breathing fresh air. If you are someone with countless ideas for sprinkling creativity in everything you do, then a degree in fine arts will give you the opportunity to do exactly that. 

Fine arts courses encompass everything from films, photography and music to painting, animation and sculpture. A fine arts course is to experiment, experience, discover and learn new things to attain greatness in different art forms. The growing interest and curiosity of people towards consuming different art forms are only creating more and more room for people with creativity and grit to make it big with a fine arts degree.
Why study Fine Arts abroad?
Studying a fine arts course overseas will walk you through the world of creativity and art, helping you step in others' shoes to observe different perspectives and experience different takes on art. It is difficult to  experience such diverse perspectives on creativity from your home country. Universities abroad provides a wholesome experience to their fine arts students with world-class facilities, equipment and new techniques and styles of art to help them realise their true potential. 

With plenty of group works, projects, seminars and classroom discussions and debates over different art forms, artists and their styles, you will not only see yourself growing as a person but also acquiring the right set of skills and mindset needed to make your spot in the industry. 

Students can learn about the practical aspects of producing art as well as different theories to understand the theoretical aspect and thought process behind the said piece of art. Studying in an overseas university creates much more opportunities and exposure to different creative industries and artists through workshops, training sessions and internships to help boost their skills and employability.

Core areas that will be covered in this course:
Applied arts

Art history

Pottery and ceramics

Visual arts

Graphics

Theatre

Literature

Art theory

Drawing

Design
Requirements to Study Fine Arts Courses Abroad
To enrol yourself in any of the universities abroad to pursue Fine arts, you are required to pass any one of the English proficiency exams such as the TOEFL, IELTS, PTE, etc. The requirements and eligibility may differ depending on the university you choose to apply for, but proficiency in English language is a must in most of the popular study-abroad destinations.

Check out the table below for the requirements and duration for each of the Fine arts programs abroad:
S.no
Courses
Duration
Eligibility
1.

Bachelor's

3 to 4 years

Successful completion of the pre-university course with a decent score.
Required to add a portfolio along with
other documents and attend an interview or audition for some of the majors.

2.

Master's

2 years

Successful completion of Bachelor's in a relevant field.
University of Illinois at Chicago
Colorado State University
Illinois Institute of Technology
New Jersey Institute of Technology
Suffolk University
Kent State University
University of Mississippi
Career Prospects and Scope of Fine Arts Abroad
With the explosion of the internet and digital media, the opportunities for fine arts graduates have increased exponentially. It has opened up so many opportunities in different fields with new and exciting jobs for those involved in creativity and artistry. Not only has it carved different career paths for fine arts graduates, but it has also become one of the most sought-after options for those wanting to establish themselves as independent artists. You can put your work up for auctions, museums, art galleries etc.

There is always a high demand for skilled artists to fill in different job roles in industries such as media, advertising, films, product design and graphic designing. The employment opportunities are countless in this competitive and fierce field of creativity and art, but it takes a great deal of passion, dedication and ability to think out of the box to succeed in your career. 

Freelancing is yet another exciting opportunity for someone with a fine arts degree to receive a decent salary and to have the freedom to work around their personal area of interest. Fine arts courses set you up for a rewarding career and give you an edge to advance your creative skills and your career.

Possible career paths with Fine Arts:
Art consultants

Advertising creative

Art director

Creative director

Photographer

Cinematographer

Festival curator

Animator

Cartoonists

Production artist

Multimedia artist

Set designer
Best Study Destinations for Fine Arts Degree
You have so many exciting options to choose the perfect university to study fine arts. And there are some of the most popular study destinations with top universities offering fine arts courses.
These study destinations are widely known for their unique course structure to mould the students to thrive in the world of art. You will not only gain a great deal of knowledge and skills from a fine arts course but will also get to explore and understand diverse cultures and perspectives.
Frequently Asked Questions
What are the benefits of fine arts?
Fine arts helps students appreciate cultural diversity, aesthetics and artistry as it puts the expression and thought process behind every piece of art into perspective.  Fine arts students also get the chance to express their opinions, ideas and stories through different forms of art.

Benefits of studying fine arts:
Learning to express 

Creative thinking

Problem solving

Team work

Transferable skills

Personal growth
What skills do fine artists need?
What can I do after fine arts?
Are fine artists in demand?
What is the best job for fine arts?
What universities can you study Fine Arts in?
We see your potential and help you to study Fine Arts Abroad that adds significant value to your future.
Our international education counsellors proactively guide and support the international students in choosing the top-ranking universities and the best courses to achieve their career goal. We make sure our students are provided with personalised support when applying to study Fine Arts abroad.
To get in touch with our expert team, simply leave your details below and we'll call you for a FREE consultation.

LAM'AAN LATHEEF , MALDIVES,
THIRU JASMI, KLANG VALLEY,
PEE HUI HAN, KLANG VALLEY,
YEE HAOW KHOO, KLANG VALLEY,