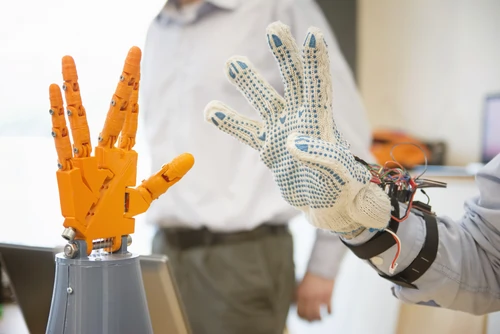 Mechatronics Engineering Overview
Step into a world of cutting-edge technology and innovation with mechatronics engineering. As a multidisciplinary field that combines elements of mechanical, electrical, and computer engineering, mechatronics engineering enables you to design and develop advanced systems and products that perform complex tasks with precision and accuracy. If you are someone passionate about technology, loves problem-solving, and thrives on creativity, then mechatronics engineering is the field for you.
Mechatronics engineering is a rapidly growing field that is in high demand for skilled professionals. And it's no wonder why – mechatronics engineers possess a unique set of skills that are highly valued in many industries, such as manufacturing, automotive, aerospace, healthcare, and more. The opportunities for a rewarding career are endless!
If you're interested in pursuing a career in mechatronics engineering, you will need a strong foundation in maths and physics, as well as an aptitude for problem-solving and critical thinking. So, what are you waiting for? Don't just dream about your future, explore the possibilities of mechatronics engineering!
Why Study Mechatronics Engineering Courses Abroad?
Mechatronics engineering abroad offers a range of benefits that can help you stand out in your career and give you a competitive edge. Here are some facts that can help you understand why studying mechatronics engineering abroad is a smart choice:
Access to specialised courses and programs

: Many universities abroad offer specialised courses and programs that are not available in your home country. By choosing to study mechatronics engineering abroad, you can gain access to a wide range of courses and programs that can help you develop specialised skills and knowledge.

Access to state-of-the-art facilities and equipment

: Universities abroad have access to cutting-edge technology and equipment. You can get hands-on experience with the latest tools and technology, which can be invaluable in preparing you for a career in mechatronics engineering.

Industry connections:

Strong connections to local industries and businesses can provide you with valuable opportunities to build industry connections. This can be particularly beneficial if you are interested in pursuing a career in the global engineering industry.

Career opportunities:

Studying mechatronics engineering abroad can open up new career opportunities in the global engineering industry. Many companies are looking for engineers with international experience and a global perspective, and studying abroad can help you stand out in a competitive job market.
Improved problem-solving skills: You will be exposed to a range of complex problems that require innovative solutions. This can help you develop your problem-solving skills and think outside the box, which is an important trait for any successful engineer.

Subjects that will be covered under the mechatronics engineering course:

Engineering maths

Theory of machines

Factory automation

Design of machine elements

Industrial automation

Technical communication

Applied robotics
Requirements to Study Mechatronics Engineering Courses Abroad
There are a few prerequisites that you need to meet to apply for a mechatronics engineering course abroad – check out the table below.
S.no
Courses
Duration
Requirement
1.
Bachelor's in Mechatronics Engineering
3 to 4  years

Successful completion of the pre-university course with good scores in maths and physics.

The required minimum score in the English test.

2.
Master's in Mechatronics Engineering
1 to 2 years

Successful completion of a bachelor's degree in a relevant field.

The required minimum score in the English test.
In terms of English proficiency, you must have taken either the IELTS, TOEFL, or PTE exams, depending on your university's requirements.
Career Prospects and Scope of Mechatronics Engineering Abroad
One of the most significant advantages of pursuing a career in mechatronics engineering is its versatility. Mechatronics engineers can work in a variety of industries, including manufacturing, robotics, automotive, aerospace, and even the medical field. This means that the skills and knowledge gained in this field are highly transferable, and there is a wide range of opportunities available to those who pursue this career path.
The scope of mechatronics engineering is also constantly expanding, with new technologies and applications being developed every day. For example, mechatronics engineers are currently working on developing self-driving cars, drones, and advanced robotics for industrial and military use. They also play a critical role in the development of renewable energy technologies and are instrumental in creating more sustainable and eco-friendly systems. This salary potential, combined with the job security and stability of the engineering field, make mechatronics engineering an attractive career choice.
Here's a list of various career paths within mechatronics engineering:
Mechatronics design engineer

Robotics engineer

Automation engineer

Control and instrumentation engineer

Robotics technician

Electronics design engineer

Systems integration engineer

Electrical and electronic systems engineer

Quality assurance engineer
Best Countries to Study Mechatronics Engineering
It's essential to choose the right destination to maximise your learning experience. There are several top destinations that offer excellent mechatronics engineering courses. Look no further than these leading study destinations:
These destinations are renowned for offering exceptional programs in this sought-after field of study. Each university may offer different specialties or approaches, providing you with a diverse range of exposure to various methods and techniques. And with practical knowledge gained through internships, you'll have hands-on experience that's crucial for success in the field.
Best Universities to Study Mechatronics Engineering
There are many great universities to study mechatronics engineering abroad and work in this field after graduation. We have selectively chosen a few such institutions, and it is worth noting that a mechatronics engineering degree obtained from any of these universities is widely acknowledged on a global scale.
RMIT University (Australia)

University of Windsor (Canada)

University of Auckland (New Zealand)

Newcastle University (UK) 

University of Sydney (Australia)
Head over to the nearest AECC office or fill out the inquiry form to obtain in-depth information about these study destinations, the best universities to attend, and how to get started on pursuing your desired degree in mechatronics engineering.
Does mechatronics engineering have a strong scope for the future?
Mechatronics engineering is a field that's gaining rapid popularity by combining mechanical, electrical, and computer engineering to develop sophisticated automation systems. The demand for mechatronics engineers is on the rise as more industries are opting for automation to increase efficiency and decrease costs.
What's a mechatronics engineering salary like?
What is the scope of mechatronics engineering?
Is mechatronics engineering in demand?
We See Your Potential and Help You to Study Mechatronics Engineering Abroad That Adds Significant Value to Your Future.
Our international education counsellors proactively guide and support the international students in choosing the top-ranking universities and the best courses to achieve their career goal. We make sure our students are provided with personalised support when applying to study mechatronics engineering abroad.
To get in touch with our expert team, simply leave your details below and we'll call you for a FREE consultation.

LAM'AAN LATHEEF , MALDIVES,
THIRU JASMI, KLANG VALLEY,
PEE HUI HAN, KLANG VALLEY,
YEE HAOW KHOO, KLANG VALLEY,