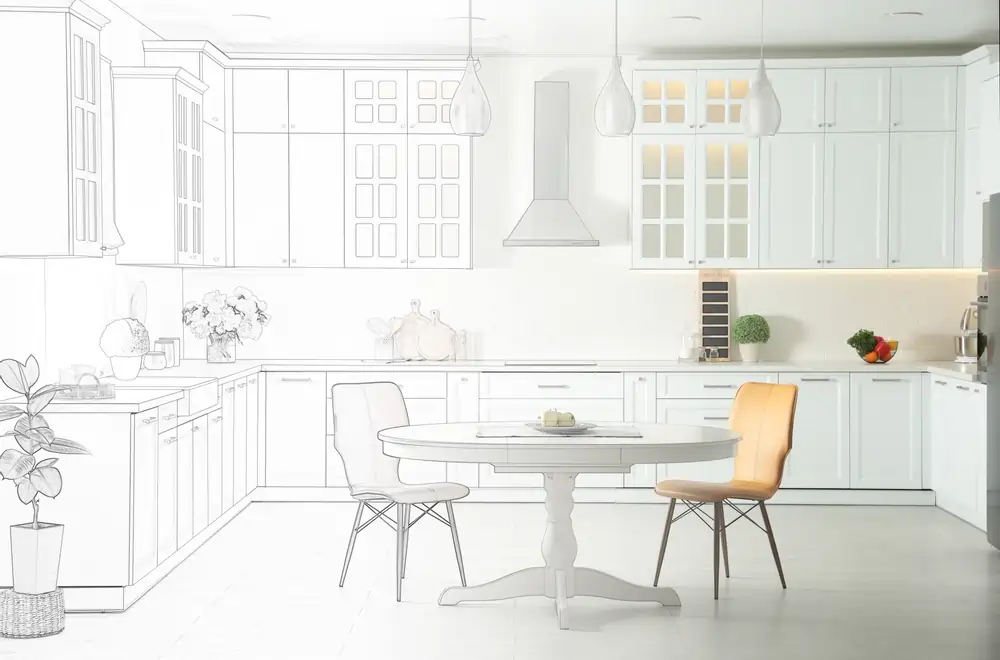 Do you enjoy designing spaces for others as well as taking delight in keeping your house looking lovely? Designing beautiful homes is a rewarding and creative pursuit. If you have an eye for detail and a passion for creating spaces that are both functional and stylish, then an interior design degree abroad will be a perfect fit for you.

Interior design is a complex and multifaceted profession that encompasses many different skills and disciplines. A good designer will have a keen eye for detail and an understanding of how to utlise furniture, color, light, texture, and other design elements to create spaces that are both functional and aesthetically pleasing. Designers must also be aware of the latest trends in order to create spaces that are not only stylish but also timeless.

Interior design courses abroad help tap into your creativity and develop innovative thinking skills. You will learn from experienced designers, who challenge you to explore new ideas and think outside the box in order to push the boundaries of what is possible in the field of design. This type of learning provides you with a well-rounded education that helps you stand out in the job market.
Sketching and drawing are two essential techniques for any aspiring interior designer. In this course, you will explore different ways to execute these skills, as well as how to create realistic models. Aesthetics play a big role in the design, and you will learn how to apply them in your work. By the end of the course, you will have the professional skills and knowledge needed to create amazing interiors that positively impact the people who use them.

An interior design degree abroad can open up a lot of job prospects, both in your home country and abroad. By studying design styles from all over the world, you'll be able to learn about different cultures and perspectives. This knowledge will give you a competitive edge in the job market. Additionally, working internationally will allow you to meet other designers and gain valuable experience.
Why Study Interior Design Courses Abroad?
Studying interior design courses abroad can be incredibly beneficial to your career. By immersing yourself in different cultures and styles, you can gain the skills and experience needed to stay ahead of the competition. Additionally, many Interior Design programs offer unique coursework that can be difficult to find in other countries. So if you're looking to stay ahead of the curve, consider pursuing interior design courses abroad.

Interior design is a field where creativity and practicality come together. By studying abroad, you will have the opportunity to develop both your creative and technical skills, giving you a well-rounded foundation for success in the industry. With access to world-class resources, you will be able to build an impressive portfolio and figure out your career aspirations. Make the most of your time abroad and you'll be on your way to a successful future in interior design!

You can get creative and practical edge by taking interior design courses abroad. From projects that emphasise materials to event-based situations like exhibits, installations, and performances, you'll be exposed to a wide range of design methodologies. You'll also learn how to manage challenging, extensive projects.

A diploma, undergraduate degree, or postgraduate degree can provide you with the knowledge and expertise you need to get employment if you are interested in a career in interior design. These programmes, which put an emphasis on creativity and innovation, can assist you in acquiring the talent and professional abilities necessary for success.
S.no
Courses
Duration
Requirement
1.
Bachelor's in Interior Design
3 to 4 years

Successful completion of 12th grade / pre-university studies.
Required minimum score in English test.

2.
Master's in Interior Design
1 to 2 years

Successful completion of bachelor's degree in a relevant field.

Portfolio of your work.

Required minimum score in English test
University of Illinois at Chicago
Colorado State University
Illinois Institute of Technology
New Jersey Institute of Technology
Suffolk University
Kent State University
University of Mississippi
Career Prospects and Scope of Interior Design Abroad
Pursuing interior design courses abroad can help set you apart from the competition in terms of creativity and experience. You'll have the opportunity to see different design approaches from material-based projects to event-centric ones like exhibits, installations, and performances. Additionally, you'll learn how to handle large-scale, complicated projects effectively.

Interior design majors are in high demand and there are many exciting career prospects to choose from.
List of Interior Design jobs:
Interior Decorators

Interior Designer

Event Planner

Production Designer

Product Designer

Colour Consultant

Retail Interior Designer

Sustainable Interior Designer

Furniture Designer

Lighting Consultant

Art Director

Interior Photographer
Best Countries to Study Interior Design
If you're looking for top-ranked universities to study Interior Designing abroad, look no further than these top study destinations! You'll be able to choose from a variety of courses to suit your needs, and you also have the option to divert from your original course and embark on a new and fascinating adventure! Education isn't the only thing you'll gain from these experiences, you'll also come away with a new perspective, a sense of adventure, and a renewed passion for learning.
Best Universities to Study Interior Design
There are many great universities to study Interior Design abroad and work in this field after graduation. We have selectively chosen a few such institutions, and it is worth noting that a Interior Design degree obtained from any of these universities is widely acknowledged on a global scale.
University for the Creative Arts
Northumbria University
University of the West of England
Ara Institute of Canterbury
Unitec Institute of Technology
Queensland University of Technology
University of Technology Sydney
Head to us if you want to acquire more in-depth information about these study destinations, the best countries to study in, or the best universities to attend.
Frequently Asked Questions
Which is the best country to study Interior Design degree abroad?
If you're looking to study an Interior Design degree abroad, there are several great destinations that come to mind. The United States, United Kingdom, Canada, and Australia are all excellent choices for getting a top-notch education in this field. Plus, these countries are home to some of the most prestigious Interior Design universities in the world. So if you're looking to have a successful career as an Interior Designer, studying in one of these countries is a great place to start.
Is Interior Design a good career?
What is the annual fee for Interior Design courses abroad?
Do Interior Design courses abroad require drawing?
Is a masters in Interior Design worth it?
What are some Interior Design courses?
How can I study for an Interior Design degree abroad?
We See Your Potential and Help You to Study Interior Design Abroad That Adds Significant Value to Your Future.
Our international education counsellors proactively guide and support the international students in choosing the top-ranking universities and the best courses to achieve their career goal. We make sure our students are provided with personalised support when applying to study interior design Abroad.
To get in touch with our expert team, simply leave your details below and we'll call you for a FREE consultation.

LAM'AAN LATHEEF , MALDIVES,
THIRU JASMI, KLANG VALLEY,
PEE HUI HAN, KLANG VALLEY,
YEE HAOW KHOO, KLANG VALLEY,