Authorised education agent for: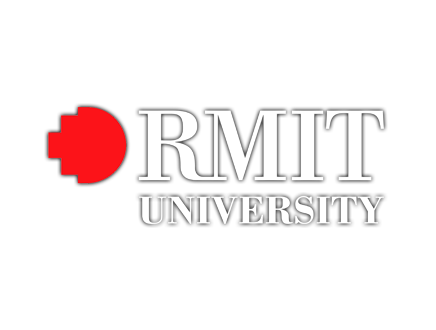 21ST IN THE WORLD AND 5TH IN AUSTRALIA
2019 QS TOP 50 UNDER 50 INDEX

It's Official

Australia Border is Open!


Get Ready to Fly!
Announcement from Australian Government!
From 1 December 2021, fully vaccinated eligible visa holders can now travel to Australia without needing to apply for a travel exemption (T&C) and student visa (Subclass 500) is in the list. This include Singapore PR and International Student in Singapore!

Please check with our counsellor on what is the next step to pursue your study aboard dream in Australia. 
Why Choose RMIT?
RMIT offers an education designed to equip you for success through practical industry training, global study opportunities
and innovative courses delivered by experts at the forefront of their fields.

Experience work
Over 50% of RMIT courses offer internships, placements or industry work experience at companies and organisations ranging from L'Oréal to the United Nations. At RMIT, students put theory into practice while developing the skills employers value most.
Social and fun
University isn't just about what you study, it's also about who you meet along the way. Life at RMIT is filled with social, cultural and recreation activities that link students with new experiences and great opportunities.
Leading the way
RMIT is one of Australia's leading universities and boasts state-of-the-art teaching resources and research facilities. You'll find our classrooms equipped with industry-leading technology designed to let you achieve your full potential.
Bachelor of Arts (Fine Art)
There's no better way to learn about art than by making it.
At RMIT you'll be immersed in fine art studios, where you'll gain the confidence and the tools to understand and interpret the world around you through art. Studio courses are taught by high-profile practising artists who exhibit locally and internationally, so you can connect with what's happening in the art world.
RMIT's teaching style is centered around you as an individual. You'll receive personal mentoring that challenges and pushes you to discover and form your own art practice or specialisation.
Studios are complemented by studies in art history, theories and cultures, and in the professional skills you'll need to succeed in the arts and creative industries.
Career
Art is the tool for innovation that can create real-life impact, and is essential to the new creative economy.
Creativity and innovation are now the core tools in a global economy dependent on growth. The booming art and design industry in Victoria alone confirms this – creative industries contribute around seven billion dollars annually to the state's economy.
Progressive, collaborative thinking is in demand across major professional fields, like education, health, and entertainment, and artists are playing important roles in shaping creative endeavour in these areas. RMIT's Fine Art graduates continue to make significant contributions to contemporary art and culture, nationally and internationally as artists, craftspeople, visual thinkers and cultural managers.
Many graduates enter careers as:
professional artists
arts managers, gallery directors or curators
sound engineers
teachers or academics
art technicians
filmmakers
The arts and creative industries continue to grow. Established institutions in Melbourne, including Federation Square, Australian Centre for Contemporary Art (ACCA) and the National Gallery of Victoria (NGV), and an increasing number of commercial and artist-run spaces, provide exciting opportunities for graduates.
Bachelor of Architectural Design
Bachelor of Pharmaceutical Sciences
Bachelor of Environmental Science
Bachelor of Pharmaceutical Sciences
Bachelor of Business (Accountancy)
Bachelor of Business (Information Systems)
Bachelor of Business (Marketing) (Applied)
Bachelor of Communication (Advertising)
Bachelor of Design (Digital Media)
Bachelor of Applied Science (Exercise and Sport Science)
RMIT Architecture has an international reputation for design excellence and leads the way both in Australia and overseas by producing graduates who are design innovators.
With a strong focus on ideas-led venturous design exploration, RMIT's Master of Architecture will assist you to develop a sophisticated understanding of architecture, while providing you with a diverse set of advanced skills and learning experiences.
You'll continue to develop the core skills of architectural design learnt in the degree to an advanced level. You will enhance your understanding of architecture and design-based research, acquire diverse skills, undertake a wide variety of learning experiences and gain critical awareness of your own work.
RMIT Architecture and its graduates continue to achieve at the highest levels and are acknowledged by the national and international architectural profession.
At the annual 2018 Victorian Architecture Awards run by the Australian Institute of Architects, RMIT's architecture community featured prominently across the 58 awards and 16 categories, receiving a number of key and prestigious awards.
Key achievements
The New Academic Street (NAS) by Lyons with NMBW Architecture Studio, Harrison and White, MvS Architects and Maddison Architects won this year's highest honour: the coveted AIA Victorian Architectural Medal and the Henry Bastow Award for Educational Architecture.
RMIT Professor Carey Lyon is the Director of Lyons and the fifth RMIT Professor in a row to lead prestigious Victorian Medal-winning projects
[email protected] STUDIO Architects, a research-led practice lead by RMIT Professor Vivian Mitsogianni and Dean Boothroyd with staff, alumni and current students was awarded the 2017 AIA Melbourne Prize for their NGV 2016 Architecture Commission win.
RMIT Lecturer Ben Milbourne was awarded the Australian Institute of Architects 2017 Victorian Emerging Architect Prize.
Graduate Ton Vu was one of 10 students worldwide shortlisted for The Architectural Review's "Global Architecture Graduate Awards", and the only candidate to make the list from an Australian or New Zealand university.
The Master of Architecture is the next step on the path to becoming a design architect with professional accreditation.
Top 3 reasons to be part of RMIT Architecture
Study in design-focused and practical, hands-on studios that model industry best-practice
Learn from local and international leading architects in small classes and design studios
Be immersed in an urban design laboratory in Melbourne, Australia's design capital
Career
Our graduates find work in architecture, design and building practices in the private and public sector. In small to medium-sized practices, graduates are engaged in a broad range of activities from design to project management. In large architectural firms, graduates may work across a number of disciplines and often pursue international work opportunities.
Master of Arts (Arts Management)
Master of Laboratory Medicine
Master of Project Management
Master of Business Administration
To get in touch with our expert team, simply leave your details below and we'll call you for a FREE consultation.