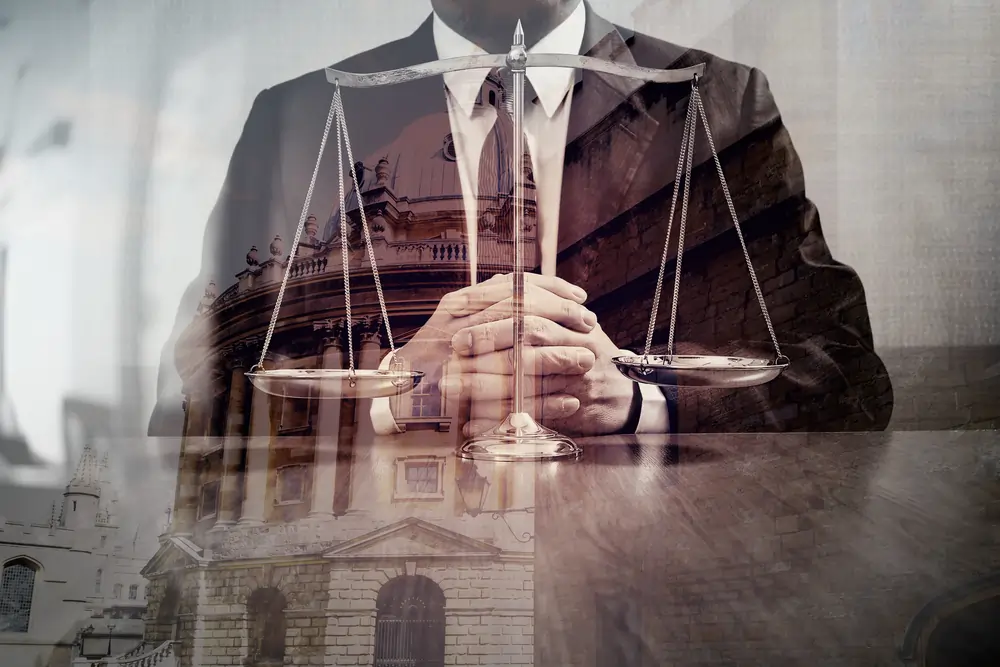 Have you ever considered becoming a lawyer after winning a debate? Do you possess the qualities necessary to succeed as an attorney? Law courses abroad are not only academically demanding, but they also offer chances for growth on both a personal and professional level.

Lawyers have the ability to analyse situations critically, solve problems, and write persuasively. Additionally, taking a law course abroad can be incredibly gratifying and provide you the ability to improve society and assist others. This skill set is beneficial in any industry were dealing with complicated situations is required, not only the practise of law.

Laws are always altering, therefore students who take law courses need to be able to think critically and analytically to stay up. Anyone who wants to succeed in their line of business can benefit from learning this ability, not only attorneys. 

Critical and analytical thinkers have the capacity to weigh all relevant factors, perceive both sides of a situation, and arrive at reasonable judgments devoid of emotion.

Studying the law may be quite advantageous for the chance to assist others in pursuit of justice. It's crucial to have a thorough grasp of the law since it is always evolving. You will utilise your expertise to aid others who require legal representation by becoming a lawyer and using your advice and counsel. Although it requires commitment and hard hours, this profession will be very fulfilling. Studying law courses abroad is unquestionably something you should think about if you want to change the world.
Studying law courses abroad is a fantastic way to explore a wide selection of cutting-edge, research-driven electives in addition to the conventional core legal topics. As a law student, you will develop the ability to analyse how laws impact society as a whole and look into methods of combating social injustice. You will be well-equipped for a prosperous legal career with a solid foundation in these areas.

Regardless of your desire to practise law. You will obtain a thorough grasp of the academic and practical facets of law by enrolling in law courses. Additionally, you'll discover how the legislation is put into practise in actual circumstances. Additionally, students who wish to study law but do not want to become lawyers can take specialised courses. These courses can help you become ready for a range of different professions, including business, politics, and civil service.

In general, law courses abroad provide a more complete and well-rounded education. This is due to the fact that they are created to provide pupils a knowledge of not just the legal system in their own nation but also how it differs from that of other nations.

A fantastic method to gain a comprehensive understanding of the legal system is to study law courses abroad. You'll encounter various legal frameworks and cultural perspectives, broadening your perspective on the law. Furthermore, earning your law courses abroad will provide you the chance to work in that nation's legal system following graduation. Therefore, if you're seeking a stimulating and rewarding experience, thinking about studying law abroad is highly recommended.

In addition to giving students the chance to study other legal systems, receiving a legal education abroad can help them develop a more global perspective on the law. Studying abroad will also help improve your language proficiency and ability to interact with people from other cultural backgrounds, two abilities that are very useful for attorneys in a globally linked environment.

Subjects that will be covered:

Constitutional law

Law and ethics

Property law

Criminal law

Human rights

Law and Society

Civil law
Requirements to Study Law Courses Abroad
You must complete three years of study in order to receive a degree in law courses. Depending on the university and the sort of course you select, the time frame could change. A qualifying score on an English proficiency exam and successful completion of a pre-university course may also be requirements for admission to legal programmes. Few study destination demand LSAT results.

It typically takes 1-2 years to get your master's degree in law courses abroad. However, many universities may demand that you have previously earned your undergraduate degree before you can apply to their law courses. In addition, the majority of universities have minimum LSAT and English proficiency score criteria.

A bachelor's degree in law or a related subject is required to pursue a juris doctor degree. In addition, passing a test of English competence is necessary. This course can be finished in three years.

You must fulfil the criteria in order to be eligible for law courses abroad. For further information or with any other queries, you can also get in touch with us.
S.no
Courses
Duration
Requirement
1.
Bachelor's in Law
3 to 4 years

Successful completion of pre-university course.

Required minimum score in English test.

Few countries require a good score in LSAT exam.

2.
Master's in Law
1 to 2 years

Successful completion of bachelor's degree in law.

Successful completion of an internship for added value

Required minimum score in English test

Few countries require a good score in LSAT exam

3.

Juris Doctor

3 years

Successful completion of bachelor's degree in law or related field.

Required minimum score in English test.
University of Illinois at Chicago
Colorado State University
Illinois Institute of Technology
New Jersey Institute of Technology
Suffolk University
Kent State University
University of Mississippi
Career Prospects and Scope of Law Abroad
Since law touches every industry, the knowledge and expertise you get through these law courses abroad keep you prepared for a future in any industry. Given that there is a clear profession in law, life is never boring for law graduates.

The legal profession is also one of the most popular and rapidly expanding ones. Government and corporate entities of all sizes require legal assistance with a range of concerns. Both financially and personally, a career in law may be very rewarding. You will land a job in a prestigious corporation or law firm with the correct degree and experience, where you will help create policies and make choices that affect millions of people all over the world.

With law courses abroad, you'll get a wide range of transferable abilities that you may utilise in a variety of different fields. A law degree will provide you with strong research, analytical, and communication abilities as well as a solid knowledge of legal ideas and their ramifications. Additionally, you'll develop the ability to perform effectively under pressure, which will make you a great candidate for a variety of organisations.

List of Law jobs:
Solicitor

Lawyer

Barrister

Paralegal

Legal Academia

Litigator

Legal researcher

Public prosecutor

Policy work

Mediation

Law reform

Legal technologist
Best Countries to Study Law Abroad
If you're looking for top-ranked universities to study law courses abroad, look no further than these top study destinations! You'll be able to choose from a variety of courses to suit your needs, and you also have the option to divert from your original course and embark on a new and fascinating adventure! Education isn't the only thing you'll gain from these experiences, you'll also come away with a new perspective, a sense of adventure, and a renewed passion for learning. 
Head to us If you want to acquire more in-depth information about these study destinations, the best countries to study in, or the best universities to attend. 
Frequently Asked Questions
Can I practice law in another country?
The answer is, unfortunately, no. To practice law in another country, you must take and pass that country's bar exam. Each country follows different legal systems, and therefore their laws differ from one another. Thus, you would need to be familiar with that specific country's legal system and pass that country's bar exam in order to practice law there.
Do international lawyers make a lot of money?
How can I apply for law courses abroad?
How much does it cost to study law abroad?
What are the available courses that can be taken to pursue a career in Business Law?
Can you do law in 2 years?
We see your potential and help you to study Law Abroad that adds significant value to your future.
Our international education counsellors proactively guide and support the international students in choosing the top-ranking universities and the best courses to achieve their career goal. We make sure our students are provided with personalised support when applying to study Law abroad.
To get in touch with our expert team, simply leave your details below and we'll call you for a FREE consultation.

LAM'AAN LATHEEF , MALDIVES,
THIRU JASMI, KLANG VALLEY,
PEE HUI HAN, KLANG VALLEY,
YEE HAOW KHOO, KLANG VALLEY,