Official Representative for: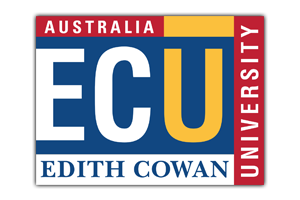 Get ready to apply your learning in real-life scenarios.

ECU is one of the world's best young universities*
We're young and we're curious. We're constantly scanning what's happening in the world to help us design courses that are challenging and practical.
To keep things real, we develop our programs by consulting with industry groups and others who know what's needed from the next wave of graduates.
And our students don't spend all their time in classrooms. There are field trips, work placements with employers, networking events, international study tours and opportunities to study overseas at other unis.
That's how university should be.
*Times Higher Education Top 150 Young University Rankings, 2018

Fantastic facilities and programs
ECU offers a diverse range of undergraduate courses and our facilities are some of the best you'll find at any university in Australia. We have:
one of Australia's fastest growing Engineering Schools
the largest Nursing program in Western Australia
Exercise Science laboratories considered among the best in the Southern Hemisphere
the oldest and most popular School of Education in Western Australia
one of the most comprehensive Arts & Humanities Schools in the Southern Hemisphere
one of the world's leading performing arts academies, WAAPA.
Programmes & Courses
At ECU, we think everyone has the potential to be whatever they want. We go out of our way to help our students start on their journey, including offering different entry options to our undergraduate courses. And we provide an interesting mix of courses across eight different study areas.

Bachelor of Science (Nursing)
This comprehensive course is unique in WA, preparing graduates for flexible career options in dynamic healthcare settings.
The course offers an innovative and broad study approach, with graduates ready for beginning level practice in both midwifery and nursing. It provides students with the knowledge and skills to deliver high quality care within the healthcare environment.
Master of Nursing
Enables students to develop in-depth knowledge of a range of contemporary health care challenges and directions within a national and international context.
Students have a suite of units to choose from which enables them to plan a bespoke program of study to meet their individual needs and those of their health care context in which they are situated.

Bachelor of Science (Exercise and Sports Science)
Prepares students for a variety of professional roles in the private, corporate and government sectors where high levels of competence are required in the area of exercise and sports science.
Students will be able to specialise in the design, implementation and evaluation of programs targeted at improving general health and well-being, the prevention of chronic disease and the enhancement of sports and exercise performance.
Bachelor of Science (Sports Science) Honours
Enables students to explore an area of study in greater depth, as well as build research experience and further develop the skills from their undergraduate studies.
Depending on their Honours grade, students may be eligible to pursue a research career through postgraduate courses including Masters and PhD.

Bachelor of Science (Cyber Security)
Focuses on the practical and theoretical dimensions of IT security across a range of fundamental areas, such as network security and vulnerability assessment, information security, digital forensics, wireless device security and database security.
Students will gain a solid grounding in conventional computer and network security concepts and skills. In addition, the course is designed to meet the changing landscape of secure computing, which involves not only computers, but also telecommunications networks and network enabled devices such as smartphones and tablet devices.
Master of Cyber Security
This coursework degree is designed to meet the demand for cyber security professionals within government, law enforcement and industry.
The course provides a pathway for existing information technology professionals seeking to commence or further progress their careers in the cyber security domain. It is also relevant to those seeking to enter the IT profession who have no previous experience in the cyber discipline.
Bachelor of Technology (Engineering)
Suitable for students who may not achieve the entrance requirements for the Bachelor of Engineering but who aspire to have a career in an engineering-related area.
This course can also be used as a pathway to the Bachelor of Engineering courses.
Applicants from South West WA will be able to study only the first year (up to eight foundation units) of this degree at ECUs Bunbury Campus, which may include attending a short set of lab sessions at Joondalup Campus by the end of each semester. After completing these eight units, Bunbury students will need to attend ECUs Joondalup Campus to complete the rest of their course. This option is only available for domestic students living in the South West region of WA.
Master of Engineering
This degree is for those who have a non- Professionally Accredited engineering or technology degree and wish to upgrade to a Professionally Accredited engineering qualification, or wish to branch out into another area of specialisation.


Diploma of Screen Performance
This nationally recognised course prepares performers with a range of knowledge, and skills to enter the performing arts industry as a screen performance actor for roles in television and film productions
On successful completion of the course, students will have combined screen acting, storytelling, and industry practice into a tangible performance skill; acquired a basic knowledge of camera operation and script analysis in the context of screen performance; and understand the communication and pre-professional skills necessary to audition for and perform roles in television and film.
Bachelor of Arts (Dance)
An intensive and challenging course where performance and classroom practice are central to the philosophy of the program.
The course provides an insight into dance as an art form, and a social and educative experience. It develops skills in communication, critical thinking, research and analysis, and demands that students be creatively productive in whatever area of interest they pursue.
Provision is made for students with dance backgrounds other than ballet and contemporary, such as classical Indian dance, to audition and continue to study in their specialist dance style.
Ready to apply?
Submit your application using AECC Global E-Apply and enjoy university application fee waiver.
To get in touch with our expert team, simply leave your details below and we'll call you for a FREE consultation.

"Really grateful for the team's help with application, visa and even accomodation suggestions! They've been super helpful and attentive to whatever questions or concerns I had (Thank you Karmen and Alson!!). Will definitely recommend my friends who are considering studying overseas to go through them!"
"Thank you for helping my application for ANU. During my application process, I struggled to decide which school/major I should choose, but the counsellor really helped me to find and choose the right decision. We had a long meeting for several times at office, but he always listen what I concerns about my application."
"Thank you AECC for the helpful advice and aiding in my Australian visa application! I wasn't very sure about a lot of aspects to the visa application process but Mr Alson Tan is very knowledgeable and helpful. He even took the time to help me over the weekend which was really commendable. I strongly recommend AECC for a pleasant and fuss-free experience!"
"We are so satisfied being served by Justin Arif, his service is excellent and efficient. He did not forget to advise us on infos relevant to the study, accommodation as well on Visa matters. Given an opportunity, I will not hesitate to recommend AECC service to my friends or relatives who need it."
"Really grateful for the team's help with application, visa and even accomodation suggestions! They've been super helpful and attentive to whatever questions or concerns I had (Thank you Karmen and Alson!!). Will definitely recommend my friends who are considering studying overseas to go through them!"
"Thank you Justin for making the whole process so much more easier! He responds fast and is super detailed. I'm so glad I reached out to AECC Global for the whole process. Will definitely recommend this excellent service to those who are planning to study overseas!"