Authorised education agent for: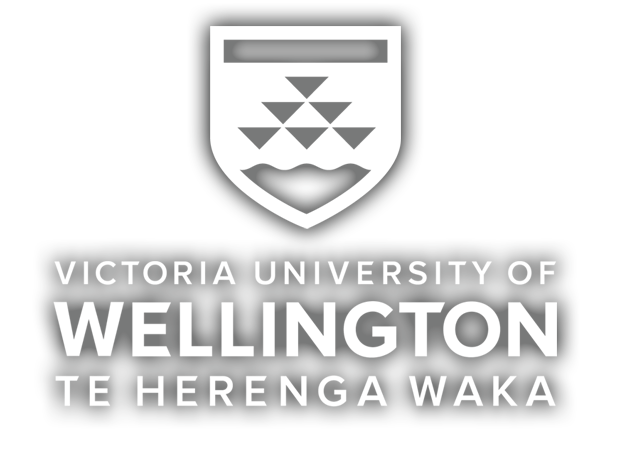 TOP 1% OF UNIVERSITIES IN THE WORLD
QS WORLD UNIVERSITY RANKINGS, 2019
Victoria University of Wellington
Victoria University of Wellington is one of New Zealand's oldest and most prestigious tertiary institutions with a proud tradition of academic excellence.
Victoria ranks within the top 1% of the world's 26,000 universities and is in the top 100 universities in the world for 15 subjects.
VUW is well known for its programmes in law, the humanities, and some scientific disciplines, and offers a broad range of other courses.
2,200+ research publications
published in 2021
Top 250 in the world
QS World University Rankings
5 ☆
QS Stars Five Star Rating
Business


Accounting
Actuarial Science
Commercial Law
Data Science
Economics
Finance
Human Resource Management and Industrial Relations
Information Systems
International Business
Management
Marketing
Public Policy
Taxation
Tourism Management
Business Analysis
Applied Finance



Design & Innovation


Animation & Visual Effects
Communication Design
Design for Social Innovation
Fashion Design Technology
Industrial Design
Interaction Design
Media Design


Psychology
Cognitive and Behavioural Neuroscience
Cross-Cultural Psychology
Forensic Psychology


Law
LLB
| | | |
| --- | --- | --- |
| Scholarship Name | UG / PG | Value (NZD) |
| Tongarewa Scholarship | UG / PG | $10,000 for 1 year (UG & PG) / $5,000 for 1 year (PG) |
| New Zealand International Student Grant | UG / PG | $10,000 for 1 year (UG) / $5,000 for 1 year (PG) |
| Global Alumni Graduate Fees Waiver | PG | 15 - 20% tuition fees for 1 year |
| Faculty of Law International Students LLM Fee Scholarship | PG | $5,000 one-off |
| Automatic Master's scholarships | PG | $10,000 one-off |
| Master of Drug Discovery and Development Scholarship | PG | $15,000 for 1 year |
| Master of Engineering Practice paid industry or research project | PG | $10,000 one-off |
Study Indicators
Tuition Fees:
$$$

$$
Living Cost:

$$$$

$
*The chart indicator serves as a general guide. Please refer here for more info about studying in New Zealand. For more detailed consultation, please contact AECC Counsellors.
VUW Top 100 Subjects Ranking
QS World University Rankings by Subjects, 2019
Ranked Top 50 In The World
#24 Library & Information Management  
#44 Mineral & Mining Engineering
Ranked Range 51 ~ 100 In The World
Archaeology, Communications & Media Studies, Development Studies
Earth & Marine Sciences, English Language & Literature, Geography
Law, Linguistics, Performing Arts, Politics & International Studies
Psychology, Theology, Divinity & Religious Studies
Tips for Studying Abroad
Things you should understand for studying abroad!
Tip: 1
Choose the University that Suits You Best
Tip: 2
Rankings Are Not the Most Important Factor
Tip: 3
Choose the Course You Are Truly Interested In
Tip: 4
University Facilities Are Important
Tip: 5
Things to Be Aware Of (Part 1)
Tip: 6
Things to Be Aware Of (Part 2)
Tip: 7
Message for Undergraduate Seekers
Tip: 8
Message for Master Students
Tip: 9
About Study in Australia
For general information about studying in New Zealand 
click here
. Or for more detail discussion / consultation such as (tuition fees, cost of living, intakes, entry requirements, admission..), please reach out to us via the enquiry form below. 
AECC Free Consultation Services
Destination Guide
Where to go?

University Recommendation
Which university suits me?

Courses & Programmes
What should I study?
Application & Admission
How to apply to the university?
Student Visa Application
How to secure my student visa?
Insurance
Get protected while studying abroad.
Student Accommodation
Where to stay?
We see your potential and help you to study at Victoria University of Wellington that adds significant value to your future.

Our international education counsellors proactively guide and support the international students in choosing the top-ranking universities and the best courses to achieve their career goal. We make sure our students are provided with personalised support when applying to study at Victoria University of Wellington.
To get in touch with our expert team, simply leave your details below and we'll call you for a FREE consultation.

LAM'AAN LATHEEF , MALDIVES,
THIRU JASMI, KLANG VALLEY,
PEE HUI HAN, KLANG VALLEY,
YEE HAOW KHOO, KLANG VALLEY,