International Student Health Insurance
Get the Overseas Student Health Cover you need for peace of mind while you're here!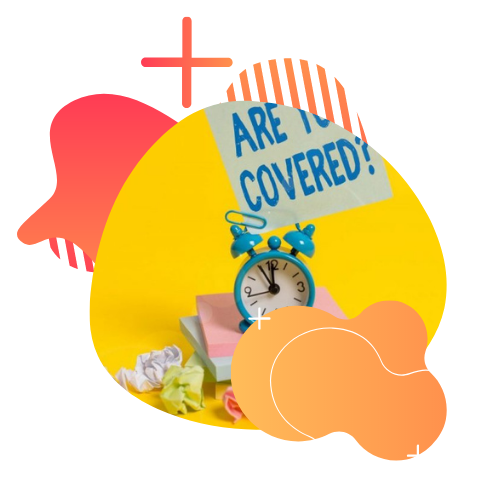 What is OSHC?
Overseas Student Health Cover (OSHC) is a health insurance that provides cover to contribute towards the costs of out of hospital treatment, in hospital medical service, prescription medicines and emergency ambulance assistance.
As part of the Student Visa requirement, all international students will need to have an OSHC for the duration of their study before applying for an Australian Student Visa. If your overseas study has been extended, you will have to renew your OSHC policy too.
Why do I need OSHC?
During your first few weeks there, you will be trying to adapt to the new environment and based on experience, students usually tend to feel under the weather due to the weather difference etc.
It can be quite daunting having to fall sick in the new environment not knowing where is the nearest clinic to go to, how expensive the medical treatment will be etc. Having OSHC will give you a peace of mind.
Moreover, in case you didn't know, overseas students are not eligible for Medicare (the public health insurance system for Australian Residents). Without access to Medicare, overseas students may have difficulty paying for medical treatment. In most cases, hospital treatment will cost more than $1500 per day.
Compare the various OSHC health covers available
There are various providers that students can purchase OSHC from. It's easy to buy your Overseas Student Health Cover (OSHC) online, however, most of the time our counsellors will help students with the purchase before applying for Student Visa. Our experienced counsellors know exactly what to do and can recommend options that fit your needs.
OSHC Provider
What's Covered
What's not Covered
Cost
Allianz
Hospital

 

100% of the Medicare Benefits Schedule (MBS) fee for medical services provided in hospital
Public hospital shared ward accommodation for overnight or same-day hospital stays
Private hospital accommodation (for hospitals that have a contracted rate with Australian Health Services Alliance)
Surgically implanted prostheses up to the approved amount listed on the Australian Prostheses List

Ambulance

You're covered for emergency ambulance transport to hospital for admission and on-the-spot emergency treatment

Doctors and Specialists (out of hospital)

100% of the MBS fee for medical services provided by a General Practitioner (GP)
85% of the MBS fee for medical services provided by a specialist (e.g. visiting a radiologist to get an x-ray)
85% of the MBS fee or other medical tests (e.g. blood tests)

Prescription medicines

Up to $50 per approved prescription medicine
Up to $300 each year for singles
Up to $600 each year for families or couples

Pre-existing medical conditions within the relevant waiting period
Assisted reproductive medical service (including IVF)
Cosmetic surgery procedures
Medications, drugs or other treatments not prescribed by a doctor
Prescription medication not included in the Pharmaceutical Benefits Schedule (PBS)
Physiotherapy, osteopathy, chiropractic, naturopathy and any other ancillary services (may be covered under an Extras policy)
Dental treatment (may be covered under an Extras policy)
Optical (may be covered under an Extras policy)

Depends on the duration of your health cover
NIB
Doctors and Specialists

 

Doctors visits
Specialist services
Medical treatment at hospital
Public hospital
Private hospital
Emergency Ambulance
Prescription Medication
Prostheses

Infertility treatments
Extra services such as dentists, physiotherapists, glasses etc.
Treatment outside of Australia
Services not covered by Medicare such as cosmetic surgery, laser eye treatment
Overseas Student Health Cover FAQs
When do I need to get OSHC?
It is a requirement to get your health insurance for your Student Visa. Hence, students usually purchase their OSHC before applying for Student Visa.
Why can't I use the insurance I already have instead of getting OHSC?
How do I pay for my OSHC?
How long do I need to buy OSHC for?
Can I use another name to purchase OSHC?
Can I get a refund for OSHC if my visa is denied?
What should I do if my family grows?
How do I make a OSHC claim?
What happens to my OSHC if I leave Australia?
What if I cancel my OSHC?
Don't risk your Visa because of Health Cover
Without the right health cover your visa could be cancelled, but we'll make sure you have the right cover for your visa class, and that you do everything you need to maintain it while you're here.
If health cover isn't mandatory for your visa, it's still a good idea to get comprehensive cover so that you don't end up significantly out of pocket if something goes wrong. That way, you can relax knowing you're covered and can enjoy your stay.
AECC GLOBAL
WHO WE ARE
AECC Global is an education agent providing free assistance for students to study overseas in Australia, Canada, New Zealand, United Kingdom and United States. Leave the hassle to us as we take care of everything from advising you on course selection and applications, to helping you secure the correct visa, finding suitable accommodation and anything else you need before departing on your new adventure (like health insurance and flight booking for instance).

WHY AECC GLOBAL

To get in touch with our expert team, simply leave your details below and we'll call you for a FREE consultation.