Organise Your Documents Properly
It may seem unnecessary to mention, but your student visa application can be rejected due to improper arrangement of paperwork and documents. Other than that, insufficient or lack of certain vital documents may also jeopardise the chance of your student visa being accepted. Here below is a checklist of what you should prepare:
Passport identity and signature page (scanned and uploaded original documents in colour)
A Curriculum Vitae (If you have worked before)
Valid electronic Certificate of Enrolment (CoE) for courses being undertaken
A statement to satisfy the decision maker that you have a genuine intention to stay in Australia e.g. Your circumstances in your home country, potential circumstances in Australia, value of the course to your future, & details of any previous travels to Australia.
Evidence of any scholarship(s) awarded for your studies in Australia.
Valid Overseas Student Health Cover (OSHC) for the proposed duration of the student visa.
If under 18: Parent consent letters, signed and witnessed.
Confirmation of Appropriate Accommodation and Welfare Arrangements (CAAW), linked with your CoE.


Lack of Financial Evidence
It is important to provide sufficient data and evidence to support your financial background when applying for a student visa. For the first academic year abroad, the visa officer will have to assess that you have access to the financial resources needed to support your fees, living expenses and tuition. This is usually evidenced by personal savings, family support, sponsorship, private funding, or a combination of various sources. Although Singaporeans are not required to provide financial evidence for most of the institutions applied in Australia, you may be needed to provide one if the visa officer requested for it. Hence, it is safer to prepare them in case they asked for it.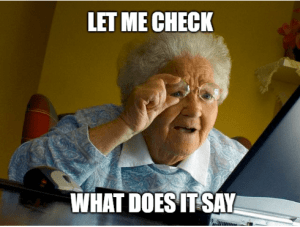 Not Doing Sufficient Research
By only giving the reason in which the university you wish to study at is a high ranked university or cheapest tuition fees, you may find that your reasons are usually refused by the visa officer.

So, what else should you do then?

Not only will you have to show that you have already though carefully regarding the university that you wish to attend, you will also have to show the visa officers that you have conducted thorough research about it. This can be done by displaying your understanding and knowledge of the course and institute that you wish to study there. Not to forget, link it to your personal and professional goals upon completion of the programme.

You should also check that your university and/or course are eligible for a student visa in advance. If your degree programme is conducted at an unaccredited university or the degree course is not considered credible, you are likely to be rejected.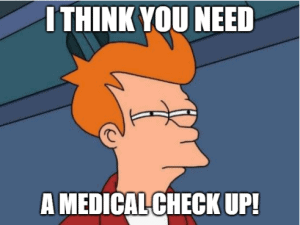 Getting Medical Checkup Done in The Wrong Clinic/Hospital
It is important to take note of the panel clinics approved by Department of Home Affairs (DHA) which makes up the immigration team that assesses visas for international students. Each country has a list of dedicated panel clinics approved by DHA. All medical checkup must be done in the panel clinic as the medical results from any unauthorized clinics by DHA will not be considered for the visa application.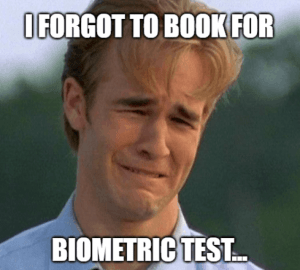 Booking Was Not Done in Time for Biometric Test
Biometric test might not be needed for certain regions but for all applicants in Malaysia, regardless of your nationality are required to undertake biometric test (fingerprint scan) in order to complete the whole visa application process. Failure to do so will result in delays with your visa processing time and could potentially lead to visa refusal due to non-compliance with their biometric requirement. Hence, it is always good to make a booking as soon as you receive your CoE to prevent such case from happening.
Regardless of whichever above, if you have any doubts and concerns, our team of counselors at AECC Global Singapore will be able to assist you with the visa as long as you apply for the course of your choice via us. We will guide you through along the way up till the student visa is approved!