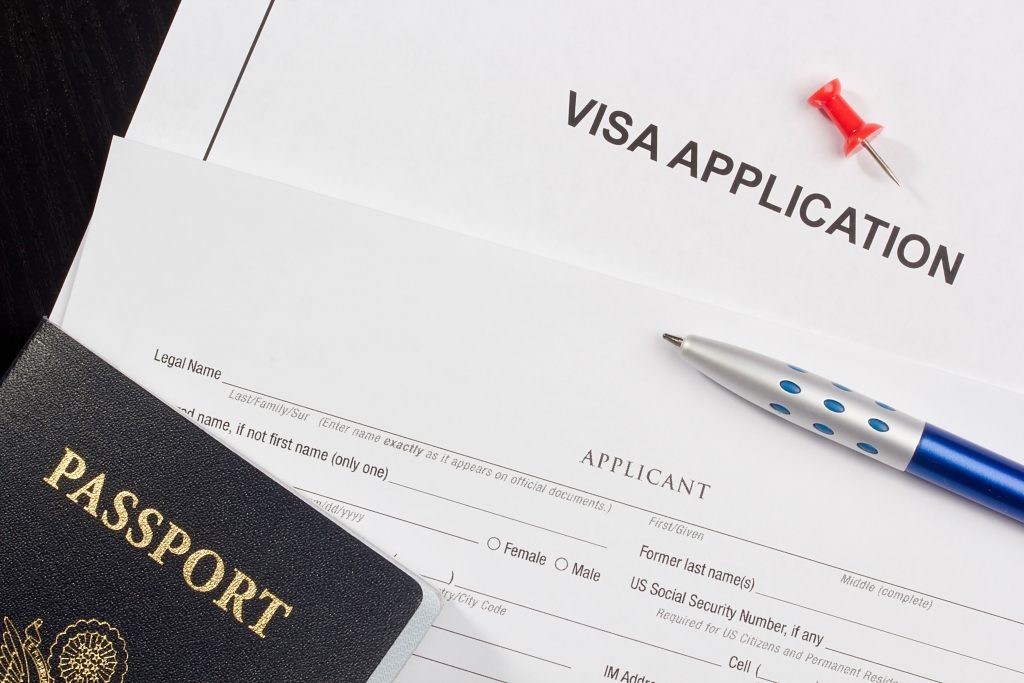 [:en]Australia is a modern, democratic country with great healthcare, excellent educational institutions and a geography that's like no place else on earth. Many Singaporeans, like you,choose Australia as their destination to further their studies.

At this point of time, you may have decided on embarking to Australia for further studies. Or perhaps, you may have applied to your dream course or university. While waiting for an offer from the university, the next step to research on would be Australian student visa.

In this post, we will guide you through the complex process of obtaining a student visa in Australia (Subclass 500).

Who can apply for an Australian student visa?
You are eligible to apply for a student visa in Australia if you are studying the following courses: -
Secondary School courses (e.g. Primary school, Secondary School, High School)
English course (e.g. General English, IELTS preparation, Cambridge, etc.)
Vocational course (e.g. Diploma, Advanced Diploma, etc.)
University course (e.g. Bachelor's Degree. Master and PhD)
Find out some of the popular courses that students apply for.

Benefits of an Australia student visa
Work while you study
Unlike other study destinations which impose limitations to students to only studying in a country, Australia student visa allows you to work up to 40 hours every 2-week period once your course starts and unlimited hours of work during your school breaks. This can help you to earn extra pocket money, while gaining work experience at the same time, during your studies in Australia!


Bring your partner or a family member
We know you may be feeling scared, nervous or lonely while studying overseas and sometimes you wish someone can be there with you to experience all the new adventures together. Good news! The student visa allows you to bring a partner or family member along (i.e. your spouse, or your own children). This means that your spouse or child will be able to join you in Australia as dependants. They will be rendered the same conditions that you get on your student visa. For instance, if you are studying at a Masters Level, your partner will even get full work rights for the duration of your visa.


Post-study work visa
Students who have completed at least 2 years of studies or more at a higher education level will be eligible to apply for a 2-year post-study work visa after you graduate. This means in that 2 years after your studies, you will have the opportunity to seek for full-time employment and to experience what it is like to be working professionally in Australia.

Requirements of a student visa in Australia
Confirmation of Enrolment (COE)
You will need to provide a Confirmation of Enrolment (CoE) for each course of study with your visa application. In some cases, if you are applying for more than one course in your student visa application you must include all CoE codes in the application form or your visa period may only consider the duration of the course according to the CoE provided.


English Language Requirements
Some students will be required to provide an up-to-date certificate of an English language test upon submission of the visa application. However, you can be exempted if you meet any of the listed exemptions by Australian Immigration.

Please contact us to find out if you are required to submit an English language test certificate.


Genuine Temporary Entrant (GTE)
All students must show that they are going to Australia temporarily to gain a quality education. As such, they will be required to provide a personal statement to support their intentions to stay in Australia are temporary. For more information on how your GTE will be assessed, please refer to the Australian Immigration website.

Speak to our education counsellors before you apply for a course. Our counsellors will be there to discuss your goals and intentions with you and explain all the details of the GTE process.


Financial Requirements
Students may be required to show that you have sufficient funds to cover your tuition fees, travel expenses and living costs for the intended period of stay at the point of submitting your visa application. The funds requirement may vary depending on which country you are from, which institution you will be studying at and the duration of your course.


Adequate Health Insurance
All students and family members heading to Australia must be covered by Overseas Student Health Cover (OSHC) from an approved Australian health insurance provider.

At AECC Global, we have the experience and will know what you need. Save time and money by directly talking to us to get you covered. We can set up your OSHC provider and offer you a high-quality coverage at the cheapest rate.

FAQs on Australian student visa
How long can I stay with my student visa?
This temporary visa will allow you to study in Australia for the full duration of your courses as per your CoE(s), up to 5 years. However, the length of stay would depend on the type and length of course you are enrolled in.


Can I extend my stay?
If you intend to continue studying in Australia, you will have to apply for a new student visa. If your student visa will expire before your graduation you might be eligible for a Visitor visa (subclass 600). You will need a letter from your education provider with the date of your graduation.


What is the cost for applying an Australia student visa?
It will cost you AUD575 to apply for an Australia student visa. However, do note that the cost does not include other costs such as health checks, biometrics, inclusion of family members etc.


Can I travel out of Australia with my student visa?
Yes, you can travel outside Australia and return as many times as you want while the visa is valid.


When can I apply for the student visa and how long is the processing time?
Assuming you have confirmed your place in the programme of study, you can start applying for the student visa no earlier than 124 days before the course starts.

Processing time varies depending on several factors such as whether all information and attachments have been provided, completion of follow up actions like health examinations, additional requirements by request, etc. We would recommend to allow 1-2 months for the visa to be finalised.


How will AECC assist with visa application?
AECC can:
provide advice on GTE requirements
ensure required documents have been prepared and submitted where necessary
lodge the visa application online with you
provide guidance on actions required after submission of the visa application
provide advice on any additional requirements requested by the Department of Home Affairs if necessary
Please note that the above-mentioned information should be used as a guide only. For a more updated information, please check with AECC Global.
At AECC Global, we can take care of everything from advising you on course selection and applications, to helping you secure the correct visa, find suitable accommodation and anything else you need (like health cover for instance) at no costs! Contact us for more information![:]