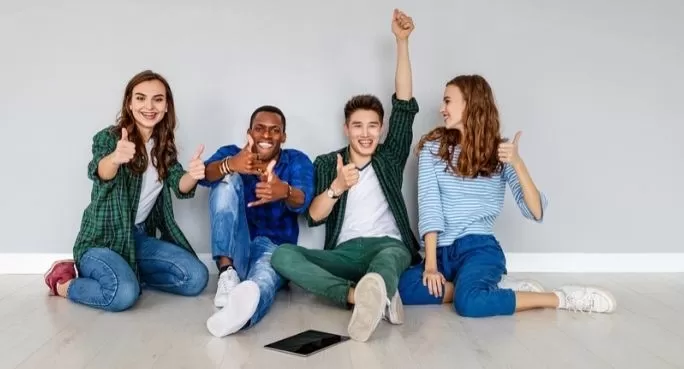 COVID-19 is Temporary But Education Lasts Forever
3 minutes reading time
(529 words)
Whassup, guys? Buckle up and get ready to resume your study in Australia plans!
Due to the impact of COVID-19, the pandemic prevention policies of various countries were continuously adjusted and a lot of countries had issued entry bans, and almost all universities in various countries and regions around the world suspended all their classes. But now the Australian universities are tired of empty corridors and silent classrooms, so they are all set to welcome students from different parts of the world. You don't have to wait anymore contemplating the entire journey of moving away from home and starting your career journey during this unpredictable situation.
Generally, Australian universities offer two intakes, one in February and the other in July. If you have applied for the primary intake which is in February, you are expected to be ready to start towards a better future. We are pretty sure that you have appeared for interviews and visa application procedures for the February intake as the clock is ticking and there are only a few days left for you to get into your dream university. If you have been waiting to apply for July intake, the days are drawing closer. As there are so many applications piling in every intake, it's smart to make an early impression by applying immediately.
But if you are looking forward to the end of this bewildering situation and start planning for your study abroad journey as soon as possible for the next intake, continue reading!
We have got you covered!
Since you are being told to stay home, solely depending on internet resources to gather study abroad information can be really difficult. Need help in deciding which college or university to go to? What course suits you best? Which city or state fits your preferences? It's so hard to do all these without professional help! Besides preparing all the needed documentation and paperwork, students have to keep abreast of changes and new regulations about the government and its education system in light of the pandemic. College or university admission processes may be affected if they fail to do so.
Under this exceptional circumstance, it is very crucial to choose a well-qualified and experienced education counsellor to help you with your study abroad application. Unlike other streamlined applications, AECC Global pays special attention to each student's circumstances and preferences. We come up with an optimal solution to fit the student's requirements. 
Our services include:
Registration and counselling

Shortlisting

Document Preparation for Application

Application submission

Application Assessment

Admission offer

Acceptance offer

Student visa application

Pre-departure Orientation
Our education consultants are all accredited and recognized by the Australian Government (QEAC)  and The American International Recruitment Council (AIRC) and have accumulated more than 30 years of experience in the industry.  Hence, we will be able to provide the most professional recommendations and solutions to students. At the same time, we will assist students to sort out the study direction, institution selection and provide academic advice based on the student's financial preference.
If you are interested in studying abroad in Australia, please do not hesitate to contact AECC Global Malaysia for a free consultation. For more details 
CONTACT US
 >>>
---
Related Posts
By accepting you will be accessing a service provided by a third-party external to https://www.aeccglobal.sg/