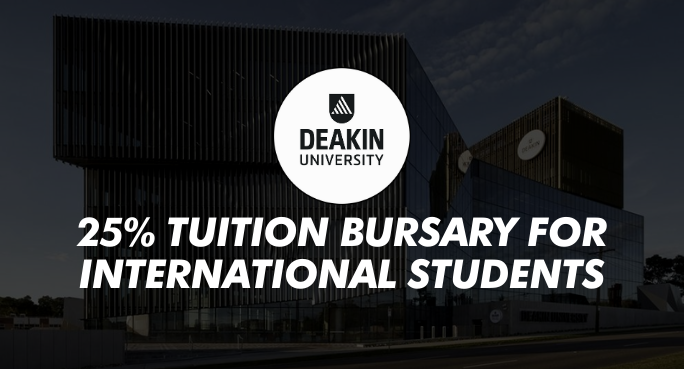 International students starting their studies in 2021 through Deakin University's online to on-campus pathway programme can benefit from their 25% tuition support specially designed to support them.
Conditions
This bursary can only be availed for units of study completed online and not for units taught on-campus in Australia .

This offer cannot be availed together with other Deakin scholarships or bursary. Students eligible for more than one scholarship or bursary will benefit from the one which is of higher financial value.

For scholarships and bursaries of lower financial value, students can only benefit from them when they start studying on-campus.
Benefits
This 25% bursary amount is available on tuition fees of all units of study completed before starting to study on-campus. (This does not apply to Doctor of Medicine, Master of Dietetics and Master of Clinical Exercise Physiology)
Important Dates
This applies for new online to on-campus pathway students starting in 2021.
Wondering if you're eligible for this bursary?