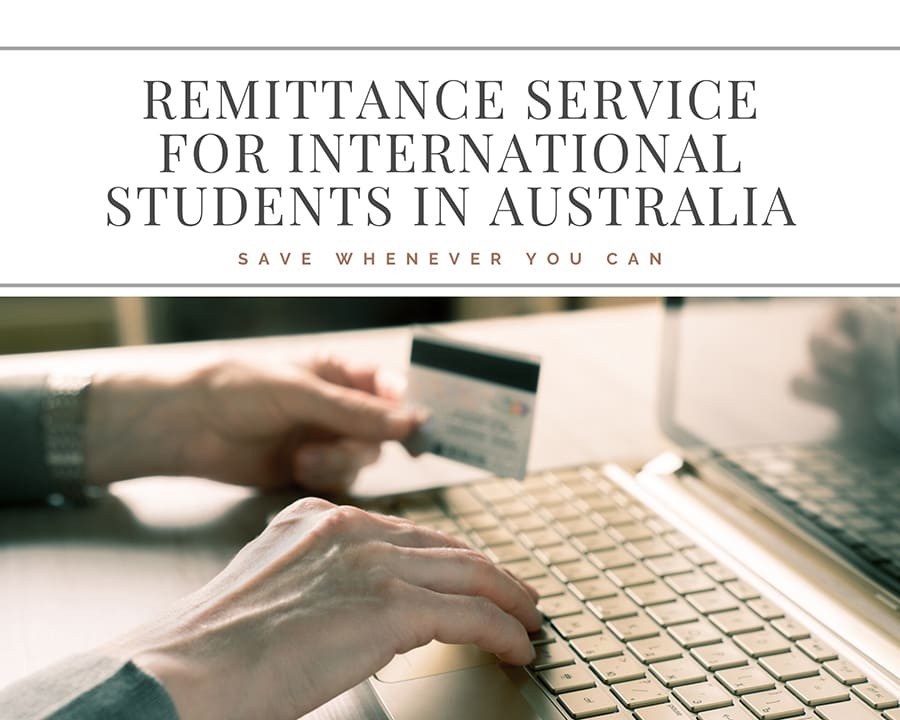 So, you have chosen Australia as your study overseas destination, one of the most urbanised countries, a great choice!
Before even getting over there, international students may need to send or receive money internationally in order to pay for tuition and living expenses but unfortunately it is more expensive to send funds internationally than it is domestically.

As there are many available options out there, don't feel daunted by it, take some time to read and research before deciding on one.

Open an Australian bank account
Setting up an Aussie bank account in your name is a must (you wouldn't want to deal with the foreign exchange fees and poor currency exchange rates attached to your credit card while being a student!).

There are many banks in Australia and depending which cities you are in. Australia and New Zealand Bank (ANZ) and Commonwealth bank are the most commonly found ones, which will definitely be accessible for you. There are also banks like Westpac, NAB and Citibank. However, for saving plans, there are different bank rates for you to look into as well.

For easy application, all you need to do is to submit an online form to the bank you have decided. You will need to provide your personal documents such as your passport details, estimated arrival date, residential address in Australia and enrollment details. Your bank will take around three working days to open the account. You can also select the branch that is nearer to your accommodation so as to collect your debit card personally when you are in Australia. Yes, it is just that convenient!

Money Transfer Provider
Choosing the right one will ensure that you do not end up paying the hefty sum on transfer fee. Here's what we have collated.
Service
Features
Transfer charges
Transfer Speed
CurrencyFair
Bank-beating exchange rates

Same-day transfer available

Option to wait & choose your own rate

World-class 24/7 customer support
1st 3 months, free transfer / 0.1% up to 0.6%, according to the currency pair + a fixed S$4 transfer fee
0-2 days
WorldRemit
Low fees and exchange rates

Door to door cash delivery option

Instant transfers to mobile money accounts
First transfer has 0 fees. Subsequently, transfer fees depend on the method you're using to send money abroad
Within 2 working days
InstaRem
1st Transfer Bonus

Zero-Margin FX Rates
0.25% to 0.5% of the transferred amount
1-2 working days
TransferWise
The app is very useful

Good customer service
TransferWise charges a certain percent of the transfer amount, plus a flat fee for certain transfer routes (country combinations). The final fees and percentage are variable and largely depend on the currencies you are sending from and to and the total amount sent.
1 - 3 working days
DBS
24 hours service through iBanking
Free transfer

Service fee of S$5 is applicable for each transfer
0-1 working day
Pay2Home
Send money via Money Transfer Machines (MTMs)

Flexibility to credit any bank account in Australia

Pay Australian bills direct via BPay™
Flat fee at $20
0-1 working day
Tips to decide on the transfer provider:
Best exchange rate: every cent from SGD to AUD counts!
Low (or no) fees: No one likes paying fees, especially uni students! Don't forget to compare the extra costs providers are asking for, and choose a service with few or zero fees.
Quick transfers: Who knows when you will be in a rush to make a payment in Australia, whether it is for tuition fees or rental fees. Sometimes a day makes a lot of difference.