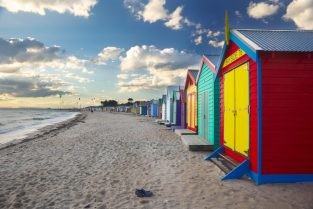 Study In Australia | My Unique Experience
2 minutes reading time
(387 words)
[:en]Australia has some internationally prestigious and research-led universities, out of which many are ranked among the best in the world. Top universities in Australia undertake pioneering research in different areas, and their inventions and academics are in demand by world-class organisations like NATO and NASA. Research excellence is vital to ensure quality undergraduate or postgraduate opportunities, as discoveries and knowledge trickle down to influence all levels of university teaching.
Education System in Australia
The Australian education system is primarily based on the British model, and an Australian degree or qualification is recognised across the globe as being the direct equivalent of a qualification from a UK university. A strong resemblance between the university system in Australia and the UK is not just reassuring; it's essential if you are hoping to earn a professional degree- such as medicine, social work, veterinary science, nursing or engineering overseas.
Choosing Your Course
There are more than 22000 courses to choose from in Australia, so whether you are planning to earn an undergraduate degree, a postgraduate one to gain a more specialized knowledge in your field or ready to study research masters, top-ranked universities in Australia have a course for you. If you are clear about what you're going to study, it is better for you to contact an education consultant to get information about the best university, fees, admission requirement, accommodation etc.
Studying in Australia
Pursuing your studies in Australia can be an exceptional experience; it's remarkable geography and culture offer opportunities to explore the fields that might be difficult to access at a US or UK university. Imagine, you are researching the ecosystem of the Great Barrier Reef, learning how to treat an injured animal like a koala, or learning the science of wine! Undoubtedly, choosing a course to study in Australia will be an interesting aspect of your study abroad journey.

And, here is where engaging with an expert education consultant is important.  Education experts not only assist you in choosing the best course or university but also helps you with the visa process and accommodation. In some cases, these experts introduce you to the previous graduates who are either studying or have studied in the country you have chosen to study.

So, meet our experienced education consultants at AECC Global today and start a successful career in Australia![:]
---
Related Posts
By accepting you will be accessing a service provided by a third-party external to https://www.aeccglobal.sg/