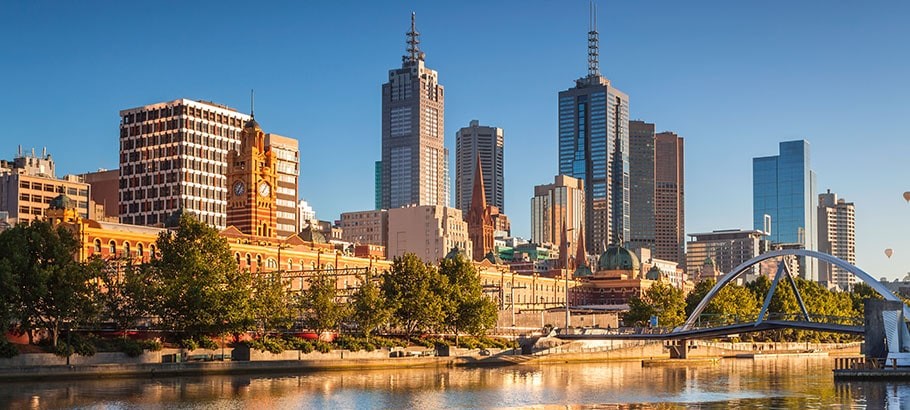 Study In Melbourne | 7 Reasons Why International Students Love To Study In Melbourne
3 minutes reading time
(641 words)
[:en]Being hailed as the "Most Liveable City" in the world for 6th consecutive times, it is easy to fall in love in the city of Melbourne. Read the 7 Reasons Why International Students Love to Study in Melbourne and you might find yourself falling for it too.
Excellent quality of education
The city of Melbourne is well known for its rich and prestigious academic heritage as well as the large population of Singaporean living there. Melbourne is also home to several reputable and popular universities that are consistently ranked high in world university rankings: The University of Melbourne, Monash University, La Trobe university, Deakin University, Federation University of Australia, RMIT University, Swinburne University of Technology and Victoria University. Besides the high concentration of Universities, there are also many other TAFE and private institutions which provide plenty of options for the international students. With wide range of courses across diploma, degree and master to choose from, the city is the perfect place for Singaporean students to pursue their dream Australian education.
City scenery
Decorated with architectural masterpieces of the old and the new, Melbourne CBD creates a distinct ambiance lined with lush greenery and parks. Singaporean students can take breaks in between their busy schedule to appreciate the beautiful and tranquil surroundings and to relax their minds. There are heaps of cool places for students to study or hang around to imbibe the Melbournian vibe.
World class events
Those who enjoy colourful festivals and fun events will appreciate Melbourne even more. The city is bustling with activity all year round with its calendar of events completed one to two years ahead. The events range from cultural celebrations to international sporting events like Australia Open, there is always something exciting for everyone. With several major events and festivities happening in Melbourne, students get the opportunities to broaden their knowledge by participating as volunteers. These volunteering jobs will help the students in expanding their network and develop friendships with other international students.
Melting pot
More than 4 million people from different backgrounds and nationalities call Melbourne and Victoria their home. The inclusive atmosphere transpires in its celebration of diversity through the numerous cultural festivals, international events, performances and food, bringing locals and visitors an experience like no other. Such a friendly atmosphere encourages international students to be open and make friends with students from foreign countries and locals alike.
Gastronomic delight
Although Singapore is considered to be a true foodie's paradise, Singaporean students in Melbourne can still enjoy delightful treats if they look hard enough. Being a cosmopolitan city, locals and students alike get to enjoy a multicultural spread of exotic authentic cuisine. From fine dining to neighbourhood eatery and kiosks, students enjoy the varieties of Chinese, Japanese, Indian, Middle Eastern, Latin American and many more. Organise a foodie tour and go around with your friends to satisfy your tummy.
State of wonders
Explorers rejoice! The state of Victoria is home to some of the most picturesque and unique topography in the planet. The Great Ocean Road, Twelve Apostles, Mornington Peninsula, Philip Island are only a few of mother Earth's gift to Australia. Best part is, its proximity to the state capital, Melbourne. There are plenty of transportation options available to bring students to these scenic spots, so there is no reason why any international student would miss the opportunity to admire beauty at its natural form.
Weather
Better known for its infamous fickle-minded mood, the "Melbourne weather" is surprisingly cherished by international students. The usual cooling weather makes it ideal for leisure walking and other outdoor activities. Although, summer days can be scorching hot at times, typical weather is comfortable and manageable.
Need information on how to study in Melbourne? Get your questions answered and learn more about your study options, universities in Melbourne, popular courses and attractive scholarships.

See you in Melbourne![:]
---
Related Posts
By accepting you will be accessing a service provided by a third-party external to https://www.aeccglobal.sg/