Study Artificial Intelligence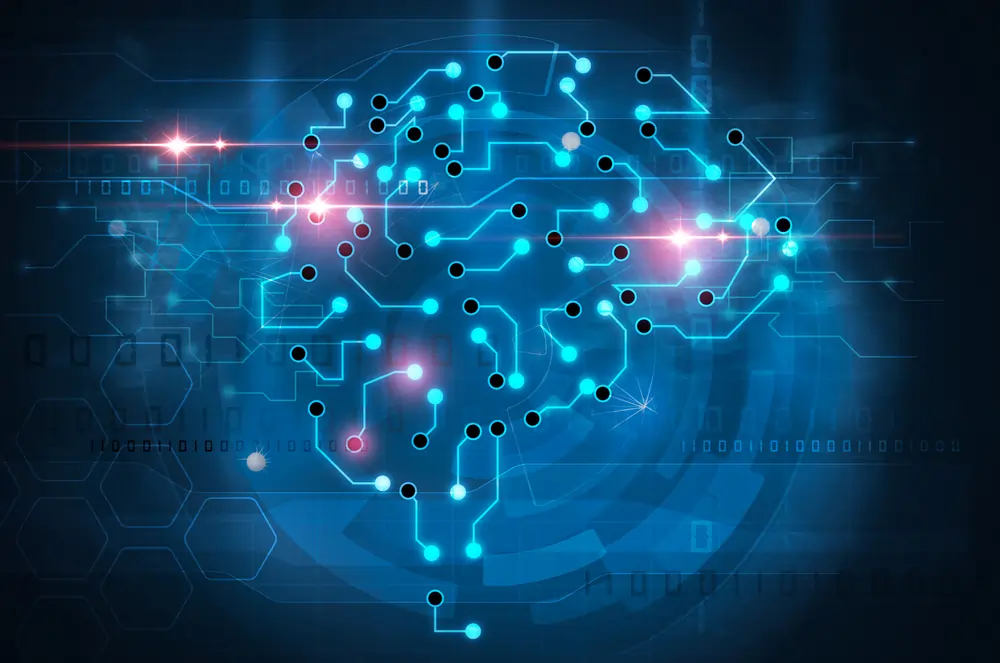 Artificial Intelligence Course Overview
From navigating the destination we are headed to, to using AI tools for a quick check on minor typos before turning in our assignment, we all are surrounded by AI in one way or the other. Artificial intelligence is one of the fastest growing domains around the world as we are heading towards innovation, change and technological advancement. AI helps humans perform various tasks and activities to make our lives easier and better. 

With AI trying to replicate the human brain to perform tasks that need human intelligence, it wouldn't be wrong to say that the scope for someone with an education qualification in artificial intelligence is immense, and can expect numerous opportunities coming their way to reach great heights in their career ahead.
Why study Artificial Intelligence abroad?
Opting to pursue a degree in Artificial Intelligence abroad, will give you the chance to choose from the variety of courses offered by top universities specific to AI. Some of the most popular universities abroad are dedicated to provide a wholesome experience for the students both in terms of enhancing students' theoretical knowledge as well as inculcating the highly demanded skills to make it big in the field of AI. 

Though the course curriculum might be different for each university in the most preferred study destinations for Artificial Intelligence, the one thing that stands the same is the teaching and learning approach of these universities abroad. Rather than lecturing on a certain topic for hours and hours, popular universities abroad try to understand their students' weaknesses and strengths to figure out the best learning outcome for them. Studying Artificial Intelligence abroad will give you the practical knowledge to work with algorithms, statistics and computer programs to crack complex issues and to imbibe the mindset of a professional, with plenty of training sessions, workshops and internships while still being a student.

The group projects and assignments will only add value to your career in the near future, as you would be gaining not just technical knowledge of AI subjects but also different perspectives and approaches to coming to a solution. You will not only gain education from studying abroad, but also some of the most beautiful memories for you to cherish forever.

Finding it hard to decide on the university to choose for your study abroad dreams? Book an appointment with our experts at Aecc.

Here is a list of core areas that you will get to explore:
Introduction to Cybersecurity

Systems Programming

Programming Language

Computational thinking with Python

Data structure and Algorithms

Computer Network

Data Management

Computational Modeling

Agile Web Development
Requirements to Study Artificial Intelligence Courses Abroad
Check the table below to know about the duration and eligibility for Artificial Intelligence courses:
| S.no | Courses | Duration | Eligibility |
| --- | --- | --- | --- |
| 1. | Bachelor's | 3 to 4 years | Required to complete the pre-university course with a decent score in computer science and maths. |
| 2. | Master's | 1 to 2 years | Required to complete a bachelor's degree in a relevant field. |
University of Illinois at Chicago
Colorado State University
Illinois Institute of Technology
New Jersey Institute of Technology
Suffolk University
Kent State University
University of Mississippi
Career Prospects and Scope of Artificial Intelligence Abroad
There is no room for anxiousness and hesitation in terms of the scope for AI graduates, since Artificial Intelligence is a newly emerged domain of the decade. With new and exciting job roles emerging in the field of AI, it is nothing less than a world filled with opportunities to be explored. If you are a critical thinker and tech savvy along with the right set of skills, then you don't have to worry about your future, because this is all that it takes to make a mark in the industry and to fulfil your professional goals and aspirations.

Artificial Intelligence being the hot topic for the automation and replication of human intelligence among businesses and industries, showcases the bright spot it holds for technological advancement and expansion. The benefits of AI are as such, that the need for tech enthusiasts is growing exponentially to create path breaking AI tools to move towards automated and advanced society.

Artificial Intelligence is spread over different industries, sprinkling its advantage on every other field possible, for the betterment of human life. From healthcare, education and fashion to banking, logistics and agriculture, the opportunities are skyrocketing as AI experts provide resourceful inputs and solutions to crack modern day problems.

Possible career paths with Data Analytics course:
AI engineer

AI architect

Business intelligence developer

Machine learning engineer

Computational philosopher

AI data analyst

AI cyber security expert

AI researcher

AI trainer

AI ethics consultant

AI product manager
Best Study Destinations for Artificial Intelligence
Being cautious while picking the right place to pursue your study abroad dreams is extremely important, as the way your life would shape up further depends entirely on that.  Education shouldn't be imposed on students with long and boring lectures day in and day out – rather, learning should excite students and drive them to strive for excellence in their respective fields. So, it is important that you choose from the top study destinations which offer effective study modules and teaching approaches to bring out the best in students.
Frequently Asked Questions
Is artificial Intelligence a good career?
Artificial Intelligence hands down is the field with humongous opportunities for rewarding careers for freshers with exciting and challenging job roles and a fulfilling one for those wanting to make career advancements. If you have what it takes to be at the top of the AI game, then it is more than enough for you to succeed in this field.
Is an artificial intelligence course difficult?
What are the skills required for artificial intelligence?
Can I study AI without coding?
What are the best universities to study artificial intelligence?
We see your potential and help you to study Artificial Intelligence Abroad that adds significant value to your future.
Our international education counsellors proactively guide and support the international students in choosing the top-ranking universities and the best courses to achieve their career goal. We make sure our students are provided with personalised support when applying to study Artificial Intelligence abroad.
To get in touch with our expert team, simply leave your details below and we'll call you for a FREE consultation.

LAM'AAN LATHEEF , MALDIVES,
THIRU JASMI, KLANG VALLEY,
PEE HUI HAN, KLANG VALLEY,
YEE HAOW KHOO, KLANG VALLEY,