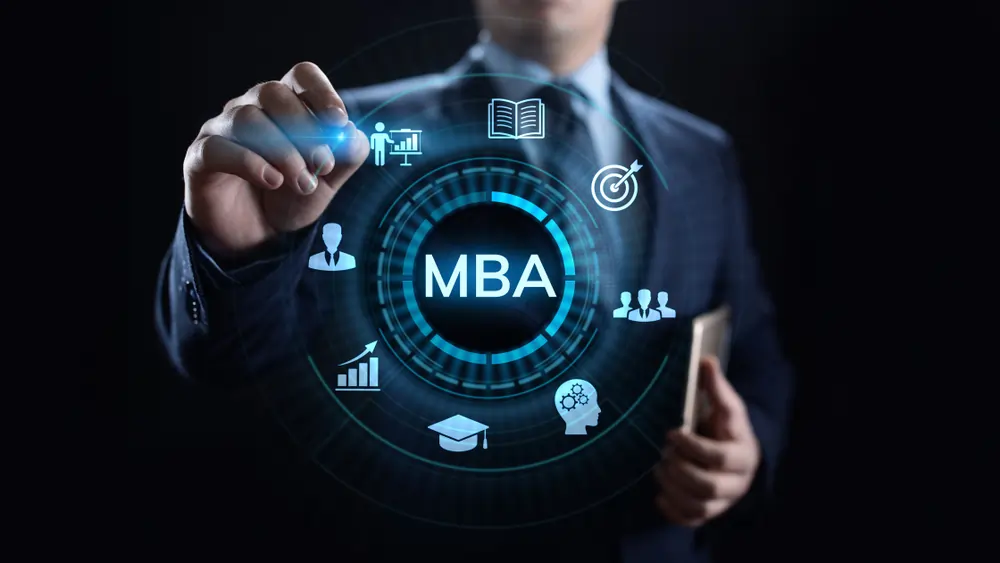 MBA programs give you the skills and knowledge you need to succeed in business. With an emphasis on management and leadership, you'll be prepared to take on any challenge in the corporate world. Pursuing an MBA abroad can also help open up new opportunities in the global marketplace. So whether you're aiming to climb the corporate ladder or start your own business, MBA abroad could be the key to success.
MBA courses abroad
can provide you with a deep understanding of key management skills and leadership abilities. They can also give you insight into the various functional disciplines within an organisation, and how they interact with one another. This can allow you to make more informed decisions and become an effective leader in your field.
The world is constantly changing and evolving, making it more important than ever to understand the complexities involved with managing organizations. This course will teach you how to create short and long-term sustainable value for wider society by incorporating diverse stakeholders and meeting their expectations.
Choosing to study MBA abroad is a big decision that will change your life, not just professionally but also personally. As a future business leader, you'll gain confidence and practical skills that will help you succeed. But it's not just about acquiring new skills. It's about embarking on an important transitional stage in your development.
Why Study MBA Courses Abroad?

The Master of Business Administration (MBA) can be a great asset for anyone seeking to further their career in business. Not only does it provide essential skills and knowledge, but it also comes with a much higher average salary than most other professions. So whether you're just starting out or you're already established in your field, an MBA could be a great way to help you reach your goals.
MBA courses abroad often offer an integrated experience aimed at assisting you in developing fundamental business skills, including management, leadership, and employability. Many universities also provide a capstone project that lets you put what you've studied into practice in the real world.
Pursuing an MBA abroad can provide you with an even broader perspective of marketing trends and skills. An MBA from a top university will give you a significant advantage in your career, as you will be exposed to the latest skills and strategies in leadership, marketing, and financial decision-making. These qualities are essential in the corporate world.
Key marketing principles like managing people and processes for moral and sustainable outcomes, as well as honing your accounting and financial abilities to better analyse corporate practises, are frequently emphasised in MBA courses abroad. Depending on the university you attend, these program structures can change, although most of them use a standard module structure. It's advantageous to acquire expertise in various subject areas since it can advance your career to take optional courses to fill out your experience while doing an MBA abroad.
Along with normal lectures, MBA courses abroad typically provide seminars and workshops given by industry experts. These sessions provide you with a more in-depth look at the subject and aid in your understanding of the ideas by using examples from the real world.
MBA courses abroad include both academic and extracurricular components that are all intended to advance your management knowledge and abilities. These might include business simulations, taking part in reputable MBA contests, career development workshops, and networking opportunities for professionals. When you apply for jobs, having more real-world knowledge and experience from internships at reputable companies will offer you an advantage.
Subjects that will be covered:
Financial Management

Decision Making

Strategic Marketing

Leading and Managing

Project Management

Marketing Research

Innovation Management
Requirements to be Eligible for MBA Courses Abroad

There are a few MBA courses that are only 1.5 years long, but most of them are two years. To be eligible for an MBA course abroad, there are a few criteria that you must meet. Check out the table for more information:
S.no
Courses
Duration
Requirement
1.
Master of Business Administration
1.5 to 2 years

Successful completion of a bachelor's degree.
Managerial or relevant work experience (required by a few universities).
There are certain score requirements for tests like IELTS, TOEFL, and PTE in order to denote English proficiency. The necessary score for each test differs based on the country and university you select. Also, the required English test for admission varies depending on the chosen study destination and university
University of Illinois at Chicago
Colorado State University
Illinois Institute of Technology
New Jersey Institute of Technology
Suffolk University
Kent State University
University of Mississippi
Career Prospects and Scope of MBA Abroad
The MBA is usually seen as the first step toward success in the corporate world. But doing your MBA abroad will offer you a lot more than simply a fruitful professional life. Working with companies from around the world will provide you with the chance to hone your communication abilities. Additionally, a lot of MBA graduates who study overseas obtain employment at prestigious international corporations. Thus, in addition to gaining priceless experience and abilities, you'll also get a jump start on finding your ideal job!
MBA courses abroad provide a wide range of career prospects. Whether you want to work in a corporate setting, start your own business, or go to university, there is a path for you in the world of business administration.
MBA courses abroad provide you with practical experience by doing an internship. This helps you to put theoretical knowledge into practise and acquire critical abilities. Internships also provide students with the opportunity to network with other corporate executives and develop professional ties.
 List of MBA careers:
Chief Operating Officer

General Manager

Business & Management Consultant 

Board Director

Product Manager

Project Manager

Strategy Manager

Operations Manager

Marketing Manager

Brand Manager

Advertising Manager

Account Manager
Best Countries to Study MBA

If you're looking for top-ranked universities to study MBA courses abroad, look no further than these top study destinations:
You'll be able to choose from a variety of courses to suit your needs while also having the option to divert from your original course by embarking on a new and fascinating adventure! Education isn't the only thing you'll gain from these experiences, you'll also graduate with a new perspective, a sense of adventure, and a renewed passion for learning. 
Head over to our website if you want to acquire more in-depth information about these study destinations, the best countries to study them in, and the best universities to pick from!
Frequently Asked Questions
Is an MBA worth doing abroad?
It's a definite yes. Job offers following an MBA are far more rewarding abroad. Since many top corporations are lured to institutions abroad, graduates from internationally famous universities can find employment with competitive pay and presumably more job opportunities.
What is the duration of an MBA?
Is GMAT/GRE compulsory for MBA abroad?
We See Your Potential and Help You to Study MBA Abroad That Adds Significant Value to Your Future.
Our international education counsellors proactively guide and support the international students in choosing the top-ranking universities and the best courses to achieve their career goal. We make sure our students are provided with personalised support when applying to study MBA abroad.
To get in touch with our expert team, simply leave your details below and we'll call you for a FREE consultation.

LAM'AAN LATHEEF , MALDIVES,
THIRU JASMI, KLANG VALLEY,
PEE HUI HAN, KLANG VALLEY,
YEE HAOW KHOO, KLANG VALLEY,