STUDENT ACCOMMODATION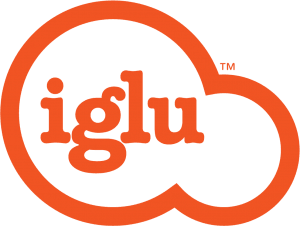 Cool Design. Warm Hospitality. Best Locations.
Cool Design
Design is our fundamental difference. While each Iglu property is unique in character, they are all devised with intentional common goals – to maximise the available space, harness the natural light and elevate traditional student living to a whole new level. Sleek interiors and contemporary touches lift the ordinary to the original. Social spaces and study areas are innovative and cutting-edge, thoughtfully planned out with flexibility and recreation in mind to allow you to select your individual living and study experience. Each building is purpose-built for a community, to be enjoyed and shared. If you love design, Iglu is a place you'll love to call home.
Warm Hospitality
Cool design is just the beginning. At Iglu, we take safety seriously and always want you to feel secure in your home. In addition to offering 24/7 security, our friendly team and Resident Leaders – appointed onsite students providing after-hours support – are always available to make your wellbeing and safety an absolute priority. With a comprehensive program of social, academic, sporting, well-being and cultural events all available at your fingertips, you are guaranteed to have a truly memorable time as part of the Iglu community. There is no pressure to engage, but rest assured there is always an opportunity to be active and always someone interesting to meet along the way, as you balance out your academic and social schedule.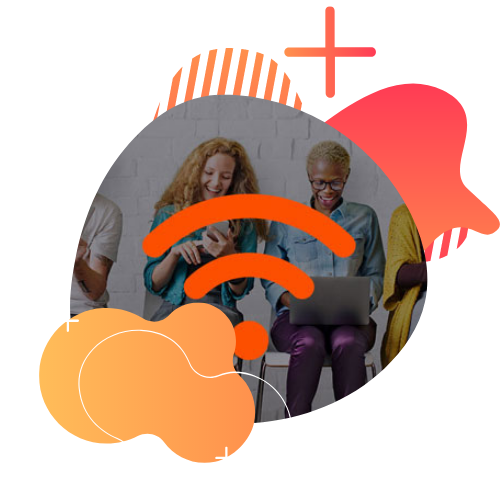 All Inclusive
With just one simple all-inclusive weekly fee, managing your budget while you study is made easier. At Iglu, in addition to fully-furnished living spaces and use of all communal facilities, your rent is inclusive of utilities (water, electricity and gas), unlimited high-speed wireless internet, regular events and access to 24/7 onsite support.
Best Locations
At Iglu we pride ourselves on placing you in fantastic locations that make student living that much more accessible.
All five options for incredible student accommodation are in close proximity to nearby universities including Macquarie University, University of Sydney, University of Technology Sydney and many other colleges. Enjoy lower commuting times and life in the heart of the city.
Situated right opposite UTS and a stone's throw from Notre Dame and Sydney Uni there is no getting any closer to campus than with Iglu Broadway. Nestled in the iconic Central Park Precinct with access to a wide variety of eateries, shops and nightlife available as well as multiple transport options to get around the city, this is the perfect student hangout if convenience living is for you.
Property Features


Iglu has two super-convenient locations. Brisbane City sits in the heart of the CBD (close to many universities and colleges, such as QUT Gardens Point, the University of Queensland and Griffith University) and Kelvin Grove is literally opposite the QUT's Kelvin Grove campus. It's hard to live any closer to the action.
Centrally located in the heart of the CBD, at Iglu Brisbane City your student experience could not get any cooler. It's right around the corner from QUT's Gardens Point campus and there is a direct bus to University of Queensland (UQ) from right outside. It's perfect for all other Brisbane university and college campuses with transport, shopping, entertainment and fitness at your fingertips this is convenience living at its very best.
STUDYING AT QUT OR UQ?
Cool rates available for QUT and UQ students. Speak with us to find out more!
Property Features


Iglu Melbourne City enjoys a prime location on Franklin Street, across the road from the iconic Queen Victoria Market, students can easily walk to RMIT, Melbourne University and many other city-based campuses.
When one of Melbourne's hottest neighbourhoods welcomes this cool new accommodation partner, student living in 2020 will hit record temperatures. A perfect example of location by design, with trains just a short 2-minute walk away, Iglu South Yarra's exceptional in-house facilities and finishes will tick every box on any well-informed student's checklist. Offering unrivalled lifestyle benefits, cool bars and cafes, urban trend and foodie delights – as well as the CBD and Monash University's Caulfield Campus just 8 minutes in either direction – this is convenience living at its best dressed. Drawing on all the Melbourne essentials with a dash of location magic, Iglu South Yarra will be firmly established as the latest must-have student address.
Property Features

 

To get in touch with our expert team, simply leave your details below and we'll call you for a FREE consultation.

"Really grateful for the team's help with application, visa and even accomodation suggestions! They've been super helpful and attentive to whatever questions or concerns I had (Thank you Karmen and Alson!!). Will definitely recommend my friends who are considering studying overseas to go through them!"
"Thank you for helping my application for ANU. During my application process, I struggled to decide which school/major I should choose, but the counsellor really helped me to find and choose the right decision. We had a long meeting for several times at office, but he always listen what I concerns about my application."
"Thank you AECC for the helpful advice and aiding in my Australian visa application! I wasn't very sure about a lot of aspects to the visa application process but Mr Alson Tan is very knowledgeable and helpful. He even took the time to help me over the weekend which was really commendable. I strongly recommend AECC for a pleasant and fuss-free experience!"
"We are so satisfied being served by Justin Arif, his service is excellent and efficient. He did not forget to advise us on infos relevant to the study, accommodation as well on Visa matters. Given an opportunity, I will not hesitate to recommend AECC service to my friends or relatives who need it."
"Really grateful for the team's help with application, visa and even accomodation suggestions! They've been super helpful and attentive to whatever questions or concerns I had (Thank you Karmen and Alson!!). Will definitely recommend my friends who are considering studying overseas to go through them!"
"Thank you Justin for making the whole process so much more easier! He responds fast and is super detailed. I'm so glad I reached out to AECC Global for the whole process. Will definitely recommend this excellent service to those who are planning to study overseas!"