Authorised Representative of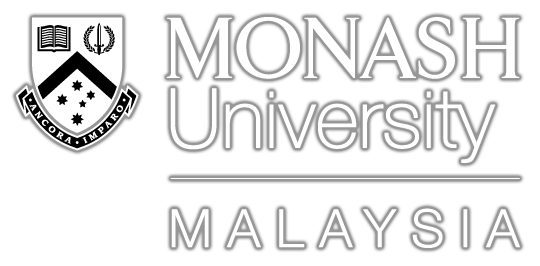 A World-Class University in Malaysia
#55, QS World University Rankings 2021
Why Study at Monash University Malaysia?
Most courses offered by Monash University Malaysia are accredited in Malaysia and Australia. Recently, the university also received accreditation from the Australian Medical Council (AMC) for its MBBS programme. It is the first programme fully taught outside Australia and New Zealand to be accredited by the AMC. The university has also just recently received full accreditation from the Malaysian Medical Council (MMC) in 2010. The university successfully underwent an audit by the Australian Universities Quality Agency (AUQA), reaffirming the university's high level of quality education provided to students in Malaysia.
The School of Business in Monash University Malaysia in Malaysia is accredited by the Association to Advance Collegiate Schools of Business (AACSB) and is also an Advanced Signatory Member of Principles for Responsible Management Education (PRME) initiative which is the largest organized relationship between the United Nations and business schools.

The School of Pharmacy of Monash University Malaysia received full accreditation for its four-year Bachelor of Pharmacy program, from Lembaga Farmasi Malaysia (the Pharmacy Board of Malaysia).
Monash Schools
Arts & Social Science
Business
Engineering
Information Technology
Jeffery Cheah School of Medicine and Health
Department of Psychology
Pharmacy
Science
About Monash Business
Monash Business is part of a global top 100 university, has AACSB accreditation and is recognised as a global leader in research and teaching.

Bachelor of Business and Commerce
Duration: 3 years (full-time). Fees: RM38,213 (Malaysian) / RM43,680 (International) Intakes: Feb, Jul, Oct (minor)
Commerce is the cornerstone of the modern economy. Our degree offers a world-class education in the economic, political, legal, social, cultural, and technological principles that exist around the world.
This course opens a world of career possibilities. Poh Nean, who studied business and commerce at Monash Malaysia, now works in Kuala Lumpur for a team of IT detectives who protect businesses from cyber hackers.
Areas of study (majors)
At Monash Malaysia, we currently offer nine majors:
Accountancy
Applied economics
Banking and financial management
Business analytics
Business law and taxation
Econometrics and business statistics
International business management
Management
Strategic marketing
Master of International Business
Duration: 1.5 - 2 years (Full-time) Fees: RM55,723 (Malaysian) / RM62,423 (International) Intakes: Jan, Jul
This postgraduate coursework degree offers the opportunity to undertake an academically rigorous and professionally relevant program of study in contemporary international business issues. Knowledge gained from the course will provide you with the skills to lead your company through the internationalisation process. The program is also relevant for those seeking career advancement in the public, inter-governmental and non-profit sectors and others who wish to extend their skills in the analysis and interpretation of the global business environment. Core units include:
Accounting and finance for international managers
International trade law
Ethics and global corporate governance
Data analytics for business
International business strategy
International management
International business theory and practice
International marketing
  Elective units:
Current issues in international finance
International issues in employment law
International economics
Asian business system
Global supply chain management
International study program in international business
Applied business project
Innovation and entrepreneurship
About
Monash Engineering is the HIGHEST ranked program offered in Malaysia.
According to the QS World University Subject Rankings 2020, Monash position is as below:
Chemical Engineering ranked 29th
Civil Engineering ranked 21st
Mechanical, Aeronautical and Manufacturing Engineering ranked 51 - 100th
Electrical and Electronic Engineering ranked 51 - 100th
  As Australia is a signatory to the Washington Accord, this enables Monash Engineering graduates to work in any country in the world which is also a signatory to the Accord, without the need to re-qualify. Monash University Malaysia has also been given the Self Accreditation Status by the Ministry of Education (MoE) through the Malaysian Qualifications Agency (MQA). Programs offered at the School of Engineering are accredited by Monash University and recognised by the following organisations:
Bachelor of Civil Engineering
Duration: 4 years. Fees: RM48,101 (Malaysian), RM54,915 (International) per year Intake: Feb, Jul, Oct
Civil engineering is concerned with the design, construction, maintenance and the operation of infrastructure for the benefit of society. Civil engineers design structures including multi-storey buildings, bridges, tunnels, commercial complexes, oil rig platforms, water systems, road and traffic systems and foundation supports. Civil engineering encompasses four major fields of activity: structural engineering, water resources engineering, transport engineering and geotechnical engineering. Civil engineers are responsible for the basic needs and facilities (or infrastructure) of modern society. They work for government bodies and for private employers as consulting engineers and engineering contractors specialising in areas such as structural design, water engineering, geotechnics, transportation and construction management. Your career prospects as a civil engineer are strong and diverse. When you graduate, you could work in private industry, government, construction and mining, marine and resort developments, property and land development and in consulting.
Bachelor of Chemical Engineering
Duration: 4 years. Fees: RM48,101 (Malaysian), RM54,915 (International) per year Intake: Feb, Jul, Oct
Chemical engineers invent, develop and design processes that convert raw materials into useful products - with minimal environmental impact. Chemical engineers are also involved with pollution control, protection of the environment and with energy conservation. As populations grow and resources and energy reserves decline, the demand for chemical engineers increases. As a chemical engineer, you can work in a range of industries including the biotechnology, chemical, energy, environmental, food, mineral, nanotechnology, oil, paper, petrochemical and pharmaceutical industries. In these industries you would most likely work in one of the following roles: Process engineer - you solve production problems, develop new products, reduce energy usage and the carbon footprint, increase plant safety and efficiency, and oversee plant upgrades and expansions. You work with a team of people in operations, maintenance and business strategy. Design engineer - you work in a consultancy office, designing new plants for clients, as well as extensions to existing plants. You might design a distillation column today, be sizing a heat exchanger tomorrow, work on safety and environmental protections, or work out how to control each unit of the plant to ensure smooth and reliable operation. Research and development engineer - you work in a laboratory or a company, and develop new ways to do chemical engineering. You might develop new products or you might work on new catalysts to increase reaction efficiency.
Bachelor of Electrical and Computer Systems Engineering (Honours)
Duration: 4 years. Fees: RM48,101 (Malaysian), RM54,915 (International) per year Intake: Feb, Jul, Oct
Electrical and computer systems engineering is an extremely diverse field, taking in biomedical, computer systems, electronics, electrical power engineering, robotics and telecommunications. This is a field that evolves rapidly, with new technologies and techniques being patented every day. Electrical and computer systems engineering spans all scales of electrical and electronic engineering, from the fundamentals of circuits, electronic signals and signal processing; through digital electronics and systems on chips; to the designs of large scale power and telecommunication systems. As an electrical and computer systems engineer you could work locally or internationally, in a wide range of industries, including power generation, industrial and power electronics, automation systems, computer programming, robotics, health care, and water and energy systems. Many Monash graduates work in large public and private telecommunications, manufacturing and electrical power companies. Others work for defence and intelligence organisations. You will also be prepared for careers in other industries such as online ticketing, banking and finance - or organisations that need to create, store, encode and transmit data or manage complex systems.
Bachelor of Mechanical Engineering (Honours)
Duration: 4 years. Fees: RM48,101 (Malaysian), RM54,915 (International) per year Intake: Feb, Jul, Oct
Mechanical engineering is about turning energy into motion and power. It covers the generation, conversion, transmission and use of mechanical and thermal energy, and includes the design, construction and operation of devices and systems. It also involves the behaviours of solids, liquids and gases when forces are applied and when they are heated and cooled. As a mechanical engineer you could work in research and development, product and process design, technical sales and support, manufacturing, field and test engineering, project management, systems design and power plant operations and quality control. You could work in the petrochemical, automotive, transportation, aerospace, electronic, mining and robotic industries.
Bachelor of Robotics and Mechatronics Engineering
Duration: 4 years. Fees: RM48,101 (Malaysian), RM54,915 (International) per year Intake: Feb, Jul, Oct
Robotics and mechatronics, central to addressing this demand, is crucial to the development of smart products and intelligent devices. It is the nexus between mechanical and electrical engineering, and is at the forefront of the Internet of things. As a robotics and mechatronics engineer, you could design the control systems for a myriad of applications ranging from autonomous vehicles to miniature robots for use in medical applications. Or you might take an everyday household product and turn it into a truly clever device. Robotics and mechatronics engineers design devices and the programs that control those devices. They're adept at handling vast amounts of data and creating systems that make sense of data in real time so that a fully automated manufacturing facility can operate safely and efficiently, or a car can drive completely autonomously. The applications of this field is virtually unlimited. With the knowledge and skills you'll have when you graduate, you'll be able to design, develop, manufacture and operate the intelligent products and complex systems of today and tomorrow. This course was designed in response to the fast-paced and growing needs of the industry and our lifestyle. It equips you with skills and insights sought after by the industry, and offers a choice of specialisation in automation or AI that'll prepare you with the essential knowledge and skillsets to redefine success for your future organisation.
Bachelor of Software Engineering
Duration: 4 years. Fees: RM48,101 (Malaysian), RM54,915 (International) per year Intake: Feb, Jul, Oct
Software is everywhere. It does everything from dispensing medicine to controlling flight paths to monitoring and shaping our shopping habits. Our world's major companies, governments and organisations depend on smartly designed and well-built software. And they rely on the expertise of skilled software engineers to make it happen. As a software engineer, you will apply engineering principles to systematically analyse, develop and improve software to ensure it runs effectively, safely and securely. You will acquire high-level programming expertise, but software engineering goes well beyond writing code. Most modern IT systems are so complicated that teams of people must work together to create them. This specialisation's emphasis on collaborative studio-based learning will give you strong skills in teamwork, project management and communication. You can apply for the highly regarded IT Industry Based Learning (IBL) program to do a half-year placement with leading Malaysian and global organisations. Placement counts towards your course and is supported by scholarship.
Master of Engineering Science (Research)
Duration: 2 years. Fees: RM42,333 (Malaysian), RM46,556 (International) per year
This is a truly global research qualification that will give you the grounding to delve deeply into engineering challenges and develop solutions for the future. During your candidature, you will develop specialised knowledge and skills in your chosen area that will enable you to address national issues and global needs, and improve the way of life in local communities.
Areas of study
Candidates must write a major thesis in one of these areas of study:
chemical engineering
electrical and computer systems engineering
mechanical engineering
mechatronics engineering.
Prospective students should talk to potential supervisors in the 
School of Engineering
 about possible research topics. Although not essential, most people embarking on a research degree already have a preference for a particular area of research, arising from personal interests.
Career opportunities
As a Monash engineering research graduate, the national and international career possibilities are not only exciting but also diverse. Our graduates work in field such as:
biotechnology
building and construction
computer programming
food processing
industrial electronics
manufacturing
mining
nanotechnology
power generation
robotics
sustainable technologies
telecommunications
transport.
Master of Advanced Engineering (Energy and Sustainability)
Duration: 1 years (full-time) Fees: RM49,000 (Malaysian), RM53,900 (International) per year Intake: Feb, Jul
The Master of Advanced Engineering (Energy and Sustainability) is designed for working engineers and engineering graduates with an ambition to lead. Addressing the pertinent demands in sustainable energy development, the course guides students to greater applicable knowledge in this area of specialisation and to succeed in complex problem solving methods.
This program is ideal for those who aspire for career advancement in the competitive global environment.
Areas of study
Students will acquire an advanced understanding in energy and sustainability and the ability to develop solutions to complex engineering problems. Students will study core units in engineering leadership and engineering analysis to strengthen their abilities in critical reasoning, innovation and strategic thinking.
Apply advanced energy and sustainability based knowledge in an engineering context
Employ energy and sustainability based techniques to solve complex problems, design engineering solutions, and evaluate potential designs to identify optimal solutions
Research, investigate and critically appraise current developments and research directions, and identify future directions for energy and sustainability
Demonstrate a commitment to uphold code of ethics and established norms of professional engineering conduct
Communicate information effectively to industry and wider community
Demonstrate knowledge of team dynamics and leadership, and function effectively as an individual and in diverse engineering teams
Select and apply appropriate resources and modern engineering tools to systematically manage systems and progress knowledge
Employ energy and sustainability techniques into all phases of engineering project work, including business planning and financial management.
About
The Monash Faculty of Pharmacy and Pharmaceutical Sciences is derived from the Victorian College of Pharmacy which was established in 1881. The Faculty is a leading global proponent of pharmacy education and is internationally renowned as a key research centre. It is home to the Institute of Pharmaceutical Sciences that comprises the largest group of pharmaceutical scientists in Australia. Monash aims to prepare students to meet the challenges arising from the high complexity of today's drug therapies and to instil in them the habit of lifelong learning. The 2019 QS World University Rankings by Subject have ranked Monash University in the top three in the world in Pharmacy and Pharmacology, making it the number one ranked Pharmacy program. Monash University has achieved these same overall rankings for each of the past three years. In the academic reputation category, Monash University again received a perfect score of 100. The Bachelor of Pharmacy program at the Malaysia campus is fully accredited by the Pharmacy Board of Malaysia.
Bachelor of Pharmacy (Honours)
Duration: 4 years (Full-time) Fees: RM53,025 (Malaysian) / RM59,996 (International) Intakes: Jan, Jul, Oct
The Bachelor of Pharmacy (Honours) course at the Malaysia campus is closely matched to that offered at the Parkville campus and uses the same robust, current and evolving curriculum. Teaching and learning are supported by innovative and intelligent use of learning technology. The Monash research ethos underpins and informs our teaching in terms of technical content as well as sound, closely evaluated educational practice. Focused work-based learning (placements) allow students to integrate classroom learning with real world experience and develop their pharmacy practice skills. Students have the option to transfer to the Parkville campus at the end of Year 1 or Year 2.
Areas of study
The structure and function of the body - how the body works, including studies of anatomy, physiology and biochemistry relevant to the discipline.
Drug structure, disposition and action - how medicines work, including studies of medicinal chemistry, pharmacology, pharmaceutics and pharmacokinetics/pharmacodynamics relevant to the discipline.
Professional practice - what pharmacists do, including the sociocultural context in which the pharmacist and customer operates, social and health practice issues, as well as the ethical and legal context of pharmacy.
Comprehensive care - how to manage diseases and disorders, including the relationship between pathophysiology and the design and use of drugs in treating various health conditions.
Inquiry and innovation - how to employ problem-solving and innovative thinking skills in a laboratory, clinical, social or business environment.
Professional experience - work based training programs and internships.
It will prepare students not just for initial registration, but also to be next-generation global pharmacists, with the highly advanced leadership and research skills that will lead professional change.
About
The Medicine program is designed to produce highly competent doctors. They are patient-centred, work-ready professionals, who are reflective, compassionate and committed to lifelong learning. The course provides a similar learning experience to the equivalent courses, offered at Monash's Australian campuses, and the selection criteria, learning objectives and assessment are the same. The Bachelor of Psychological Science and Business and the Honours degree of Bachelor of Psychological Science and Business (Psychology) provide students with the tools to succeed in a business environment by giving them a thorough understanding of business principles, and human behaviour and thought processes.
Bachelor of Medical Science and Doctor of Medicine
Duration: 5 years (Full-time) Fees: RM101,970 (Malaysian) / RM117,600 (International) Intakes: Feb
This truly international degree gives you the chance to study at one of the world's top medical schools and graduate with a qualification to practise medicine in Malaysia, Australia and New Zealand. Offered over five years at Monash University Malaysia, this interdisciplinary course provides world-class training in biomedical sciences, social sciences and clinical skills. The course draws on Monash's world-leading expertise in medical practice and research, which includes treating premature babies at risk of brain disease, replacing heart valves without open-heart surgery and developing new cancer drugs. The medical curriculum incorporates four themes:
personal and professional development
population, society, health and illness
scientific basis of clinical practice
clinical skills.
Areas of study include:
molecules, cells and tissues
human development and growth
genomics
musculo-skeletal system
cardiovascular system
respiratory system
renal and endocrine systems
gastrointestinal system
neurosciences
reproduction
human behaviour
nutrition
geriatrics
immunology
infectious disease
reflective practice
research and statistics
determinants of health
quality assurance
public health and population health
health systems and health economics
patient safety
communication skills
ethics and law
teamwork and leadership
professionalism.
Bachelor of Medical Science (Honours)
Duration: 1 year (Full-time) Fees: RM43,878 (Malaysian) / RM50,295 (International) Intakes: Feb, Jul, Nov
The Bachelor of Medical Science (Honours) provides medical students and medical graduates with an opportunity to gain an in-depth understanding of research in a variety of areas such as biomedical science, public health, clinical medicine and medical education. Students will be exposed to various technologies and research methodologies selected from a wide range of clinical and laboratory settings. This program allows students to gain an appreciation of the way in which research informs the practice of medicine. Research has shown that some of the benefits of enrolling in this course are as follows:- Graduates who undertake BMedSc(Hons) while waiting for their housemanship feel that their knowledge increased exponentially, that it had improved their ability to practice evidence-based medicine and that it was a very valuable usage of the time before commencing the housemanship. Professional specialist colleges regard this qualification positively when assessing applications for specialist training. In addition to that, the BMedSc (Hons) is a qualifying degree which can lead to postgraduate studies at the doctorate level.
Bachelor of Psychological Science
Duration: 3 years (Full-time) Fees: RM36,977 (Malaysian) / RM42,315 (International) Intakes: Feb, Jul, Oct
The Bachelor of Psychological Science (Global Stream) is designed for students who wish to study psychology intensively over a three-year period, with a view to pursue a career as a research or professional psychologist. In the three years of the degree, students will cover the core areas of the scientific discipline of psychology, as well as being able to pursue their specific interests in a range of areas relating to the application of the scientific discipline of psychology. By pursuing this degree, the students will gain in-depth knowledge of how studies on psychology, cognition, emotion, society and the self can and have been applied to help with enhancing human lives. With full 16 units in psychology, students will have the opportunity to gain deeper understanding of the area/discipline of psychology. The students will qualify for the award of the Bachelor of Psychological Science upon successful completion of the course. Students who graduate with a Bachelor of Psychological Science will be eligible to apply for entry to other fourth year programs in psychology, such as the Postgraduate Diploma of Psychology. Students will enhance their ability to develop careers in psychology through the development of effective interpersonal and communication skills, the mastering of essential research design procedures, statistical analyses and methods of written and oral communication relevant to the field of psychology. Students will also be develop a better understanding of pure science and social science through this program, learning to apply their knowledge to their learning in psychology.
Bachelor of Psychological Science and Business
Duration: 3 years (Full-time) Fees: RM38,213 (Malaysian) / RM43,680 (International) Intakes: Feb, Jul, Oct
If you want to apply psychological training in a business environment, this course will give you the skills. You will gain an understanding of the major principles of psychology and psychology specifically in a business environment. The course covers core business disciplines and provides specialised knowledge in one business area through exposure to a broad cross-section of topics.
Areas of study
Psychology Plus one of the following majors
Accountancy
Applied economics
Banking and financial management
Business law and taxation
Business Analytics
Econometrics and business statistics
International business management
Management
Strategic marketing
Interested in any of the courses above? Get in touch with us to understand the entry requirements, application procedure or even career path. Our consultation services is Free!
Scholarships at Monash Malaysia
| Scholarships | Amount |
| --- | --- |
| Monash High Achiever Award | Up to RM40,000 (Rm5,000 Per Semester) |
| Graduate Research Pathway Scholarship | Up to RM5,000 |
| Monash Sports Scholarship | Up to 100% |
| The Star Education Fund (Msian only) | Up to 100% |
| Monash Pharmacy Equity Scholarship | Up to 100% |
| Jeffrey Cheah Foundation - Monash Equity Scholarship | Up to 100% |
*Terms and conditions apply. Wonder if you're qualified for any of the scholarships? Get in touch with us, we will help you find out without any charges.
| Scholarships | Amount |
| --- | --- |
| Graduate Research Merit Scholarship | Up to 100% |
| Master of Professional Counselling Scholarship | Partial |
| Master of Advance Engineering (Energy and Sustainability) | Partial |
| Alumni Bursary | 10% |
*Terms and conditions apply. Wonder if you're qualified for any of the scholarships? Get in touch with us, we will help you find out without any charges.
We see your potential and help you study at Monash University Malaysia that adds significant value to your future.

Our international education counsellors proactively guide and support the international students in choosing the top-ranking universities and the best courses to achieve their career goal. We make sure our students are provided with personalised support when applying to study at Monash University Malaysia.
To get in touch with our expert team, simply leave your details below and we'll call you for a FREE consultation.

"Really grateful for the team's help with application, visa and even accomodation suggestions! They've been super helpful and attentive to whatever questions or concerns I had (Thank you Karmen and Alson!!). Will definitely recommend my friends who are considering studying overseas to go through them!"
"Thank you for helping my application for ANU. During my application process, I struggled to decide which school/major I should choose, but the counsellor really helped me to find and choose the right decision. We had a long meeting for several times at office, but he always listen what I concerns about my application."
"Thank you AECC for the helpful advice and aiding in my Australian visa application! I wasn't very sure about a lot of aspects to the visa application process but Mr Alson Tan is very knowledgeable and helpful. He even took the time to help me over the weekend which was really commendable. I strongly recommend AECC for a pleasant and fuss-free experience!"
"We are so satisfied being served by Justin Arif, his service is excellent and efficient. He did not forget to advise us on infos relevant to the study, accommodation as well on Visa matters. Given an opportunity, I will not hesitate to recommend AECC service to my friends or relatives who need it."
"Really grateful for the team's help with application, visa and even accomodation suggestions! They've been super helpful and attentive to whatever questions or concerns I had (Thank you Karmen and Alson!!). Will definitely recommend my friends who are considering studying overseas to go through them!"
"Thank you Justin for making the whole process so much more easier! He responds fast and is super detailed. I'm so glad I reached out to AECC Global for the whole process. Will definitely recommend this excellent service to those who are planning to study overseas!"