Authorised education agent for: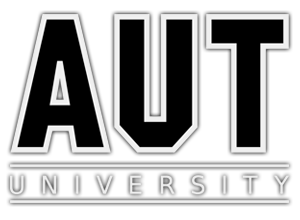 #1 IN NEW ZEALAND FOR INTERNATIONAL OUTLOOK, GLOBAL RESEARCH IMPACT & HEALTH SCIENCE SUBJECTS
TIMES HIGHER EDUCATION WORLD UNIVERSITY RANKINGS 2021
Auckland University of Technology (AUT)
Ranked in the Top 1% of the world's universities, AUT is New Zealand's fastest growing postgraduate study destination, and one of the world's top young universities (Times Higher Education World University Rankings 2021). It is also the only University in New Zealand that upgraded from a polytechnic status. 

AUT creates graduates who are world ready, not just career ready. Curiosity, creativity, connection and collaboration are the new global currency.
#1 in New Zealand for Global Research Impact
#1 In New Zealand for International Outlook
#1 in New Zealand for Health-Related Subjects
Sport subjects


Coaching
Execrcise Science & Nutrition
Health & Physical Education
Sport Management
Sport & Exercise Major
Sport Business & Leadership Management


Health Sciences
Physiotherapy
Health Practice
Podiatry


Art & Design
Digital Design
Fashion Design
Industrial Design
Spatial Design
Communication Design
Creative Technologies
| | | |
| --- | --- | --- |
| Scholarship Name | UG / PG | Value (NZD) |
| AUT International Academic Achievement Scholarship | UG / PG | $20,000 for 1 year |
| AUT International Student Accommodation Scholarships | UG / PG | $5,000 for 1 year |
| AUT International Excellence Scholarships - Faculty of Culture and Society | UG / PG | $7,000 one-off |
Study Indicators
Tuition Fees:
$$$$

$
Living Cost:

$$$$$
*The chart indicator serves as a general guide. Please refer here for more info about studying in New Zealand. For more detailed consultation, please contact AECC Counsellors.
Global employability
AUT perspective is firmly global – 48% of AUT academic staff are international and AUT students come from 140 different countries.
Each year, 5,600 international students study at AUT.
AUT alumni now live and work in 80 different countries.
AUT have 5,000 industry partnerships world-wide.
AUT  is proud of the inclusive, vibrant and collegial culture.
New Zealand is ranked top in the world for preparing students for their future, and Auckland is the third best city in the world to live.
Innovative and relevant research
AUT has research institutes and centres in a broad range of specialities including space research, big data, artificial intelligence, physical activity and nutrition, sustainable tourism, robotics, ecology, indigenous language revitalisation and financial forecasting.
AUT is the fastest growing postgraduate destination in New Zealand; AUT doctorate numbers have almost tripled since 2009.
Tips for Studying Abroad
Things you should understand for studying abroad!
Tip: 1
Choose the University that Suits You Best
Tip: 2
Rankings Are Not the Most Important Factor
Tip: 3
Choose the Course You Are Truly Interested In
Tip: 4
University Facilities Are Important
Tip: 5
Things to Be Aware Of (Part 1)
Tip: 6
Things to Be Aware Of (Part 2)
Tip: 7
Message for Undergraduate Seekers
Tip: 8
Message for Master Students
Tip: 9
About Study in Australia
For general information about studying in New Zealand 
click here
. Or for more detail discussion / consultation such as (tuition fees, cost of living, intakes, entry requirements, admission..), please reach out to us via the enquiry form below. 
AECC Free Consultation Services
Destination Guide
Where to go?

University Recommendation
Which university suits me?

Courses & Programmes
What should I study?
Application & Admission
How to apply to the university?
Student Visa Application
How to secure my student visa?
Insurance
Get protected while studying abroad.
Student Accommodation
Where to stay?
We see your potential and help you to study at Auckland University of Technology that adds significant value to your future.

Our international education counsellors proactively guide and support the international students in choosing the top-ranking universities and the best courses to achieve their career goal. We make sure our students are provided with personalised support when applying to study at Auckland University of Technology.
To get in touch with our expert team, simply leave your details below and we'll call you for a FREE consultation.

LAM'AAN LATHEEF , MALDIVES,
THIRU JASMI, KLANG VALLEY,
PEE HUI HAN, KLANG VALLEY,
YEE HAOW KHOO, KLANG VALLEY,