Authorised education agent for: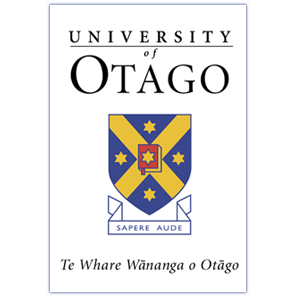 RANKED 175TH UNIVERSITIES IN THE WORLD
QS WORLD UNIVERSITY RANKINGS, 2019
Welcome to New Zealand's first University. The University of Otago provides a research-led learning environment that is second to none with a richly deserved reputation for excellence. in 2019, Otago celebrates their 150th anniversary.
At Otago, you will have unprecedented opportunities. You will be taught by international experts in their fields; you will gain a world-class qualification, and you will be able to contribute to ground-breaking research.
The University of Otago has campuses in five campuses throughout New Zealand.
The University of Otago's main campus is in Dunedin, which hosts the Central Administration as well as its Health Sciences, Humanities, Business School, and Sciences divisions. In addition, the University has four satellite campuses in Auckland, Wellington, Christchurch, and Invercargill.
95%
Go directly into work or further study
Top 1% in the world
QS World University Rankings
5 ☆
QS Stars Five Star Rating
Medicne & Health


Dental Surgery
Medical Laboratory Science
Medicine & Surgery
Pharmacy
Physiotherapy
Oral Health
Dental Surgery
Psychology



Business


Economics
Entrepreneurship
Human Resource Management
Information Science
International Business
Management
Marketing
Politics, Philosophy & Economics
Tourism & Hospitality
| | | |
| --- | --- | --- |
| Scholarship Name | UG / PG | Value (NZD) |
| Vice Chancelllor 's Scholarship | UG | $10,000 one-off |
| Otago International Excellence Scholarship | PG | $10,000 one-off |
| University of Otago Coursework Master's Scholarship | PG | $10,000 one-off |
| University of Otago International Master's Research Scholarship | PG | $15,000 stipend per year + tuition fee waiver for 1 year capped at the domestic rate for Master's study |
Study Indicators
Tuition Fees:
$$$$$


Living Cost:

$$$

$$
*The chart indicator serves as a general guide. Please refer here for more info about studying in New Zealand. For more detailed consultation, please contact AECC Counsellors.
21 Subjects at Top 100 in the world!
QS World University Rankings by Subjects, 2019
Top 50 in the world
#12 Sports-related Subjects
#27 Dentistry
#28 Archaeology
#29 Anatomy & Physiology
#29 Development Studies
Range 51 ~ 100
Arts & Humanities, Life Sciences & Medicine, Social Sciences & Management, Anthropology, Earth & Marine Sciences, Education, Geography, Law, Nursing, Performing Arts, Pharmacy & Pharmacology, Psychology, Theology, Divinity & Religious Studies
Tips for Studying Abroad
Things you should understand for studying abroad!
Tip: 1
Choose the University that Suits You Best
Tip: 2
Rankings Are Not the Most Important Factor
Tip: 3
Choose the Course You Are Truly Interested In
Tip: 4
University Facilities Are Important
Tip: 5
Things to Be Aware Of (Part 1)
Tip: 6
Things to Be Aware Of (Part 2)
Tip: 7
Message for Undergraduate Seekers
Tip: 8
Message for Master Students
Tip: 9
About Study in Australia
For general information about studying in New Zealand 
click here
. Or for more detail discussion / consultation such as (tuition fees, cost of living, intakes, entry requirements, admission..), please reach out to us via the enquiry form below. 
AECC Free Consultation Services
Destination Guide
Where to go?

University Recommendation
Which university suits me?

Courses & Programmes
What should I study?
Application & Admission
How to apply to the university?
Student Visa Application
How to secure my student visa?
Insurance
Get protected while studying abroad.
Student Accommodation
Where to stay?
We see your potential and help you to study at University of Otago that adds significant value to your future.

Our international education counsellors proactively guide and support the international students in choosing the top-ranking universities and the best courses to achieve their career goal. We make sure our students are provided with personalised support when applying to study at University of Otago.
To get in touch with our expert team, simply leave your details below and we'll call you for a FREE consultation.

LAM'AAN LATHEEF , MALDIVES,
THIRU JASMI, KLANG VALLEY,
PEE HUI HAN, KLANG VALLEY,
YEE HAOW KHOO, KLANG VALLEY,