Authorised Representative of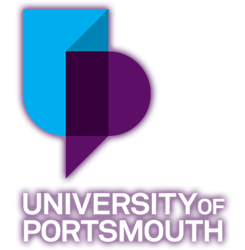 #75 Overall Ranking in UK
Guardian University Guide 2022
The University of Portsmouth offers superb facilities at a vibrant city centre location, close to the sea. It is a popular tourist location with London only an hour away, and the weather is the warmest in the country. First-rate quality courses are matched by the good quality social activities in the city, sporting facilities and world-renowned maritime heritage attractions. It is an affordable, safe and friendly place to live. There are over a hundred clubs and societies at the University, covering sport, culture, politics, gaming, faith and much more which students can join to improve their skills or just take on new experiences. It's been voted as the best on the south coast for the last 3 years, and features consistently in the top 20 in the country (National Student Survey).
Our teaching is TEF Gold-rated, and our lecturers are experts with experience in their chosen field. Our real-life learning environments are exceptional, we have great links and partnerships with industry, and learning and academic support on hand to help every student achieve their potential. Many of our courses are accredited or validated by professional organisations, who make sure that these courses give students the relevant skills and abilities to work in the industry right away. There are also good opportunities for part-time and holiday work within walking distance and there is a specialist in-house recruitment team that works with companies to offer graduate jobs, and work experience throughout the UK.
University Subjects Ranking
Guardian Rankings 2022
#12 Pharmacy & Pharmacology
#13 Biosciences
#18 Journalism, Publishing and Public Relations
#20 Film Production & Photography
#21 Criminology
#21 Sports Science
#27 Economics
#31 Drama & Dance
#34 Earth & Marine Sciences
#34 Fashion & Textiles
#35 Building & Town Planning
#37 Physics
#40 Civil Engineering
#42 Law
#43 Health Professions
#44 Psychology
#44 Accounting & Finance
#46 Architecture
#48 Mechanical Engineering
#52 Electronic & Electrical Engineering






Location, location, location – Portsmouth is a cozy, cost effective city with the best weather in the country.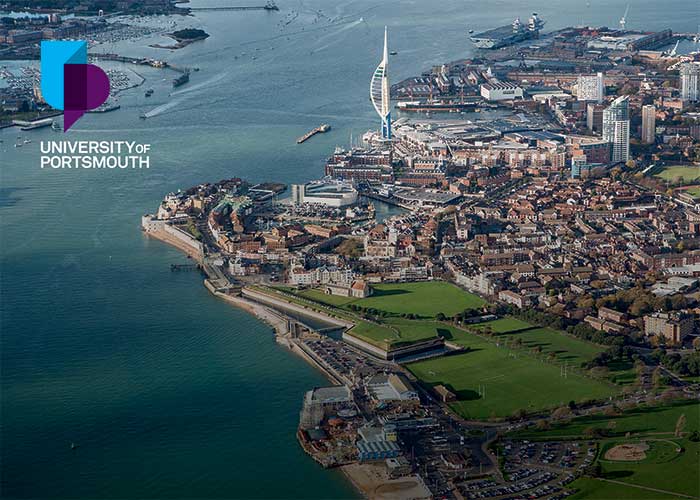 The University Library is open 24 hours a day during term time, and has over a million printed books, e-books e-journals available plus DVDs, maps, online newspapers and microfilms, and you can access many of these resources off-campus.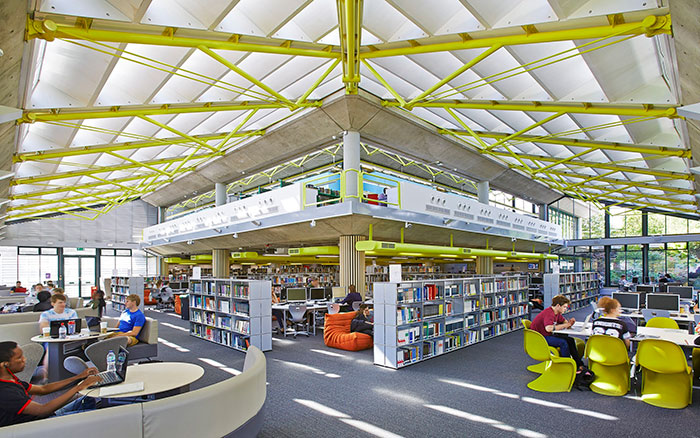 UoP Motion Capture Studio uses the industry-standard Vicon optical system, which can record the movement of objects and people, to create visual effects for games, virtual reality and film. The studio also provides professional services to commercial clients such as film studios – so you'll have the chance to work on real projects during your studies.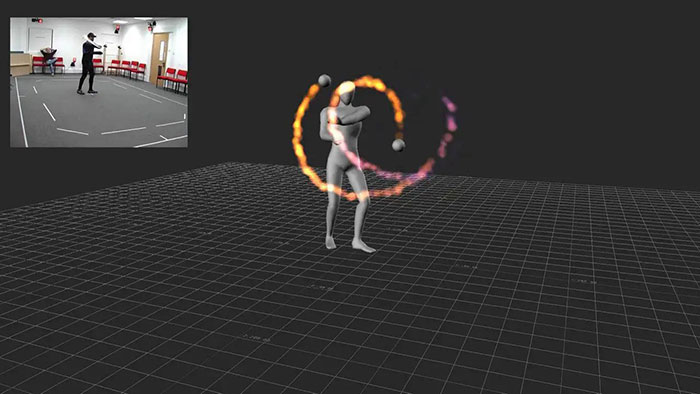 UoP Bloomberg Suite is a virtual environment where you can develop the skills needed to work in finance. You'll have access to the same data, analytics and software used by 250,000 finance professionals around the world, and have the chance to monitor and analyse real-time financial market data movements.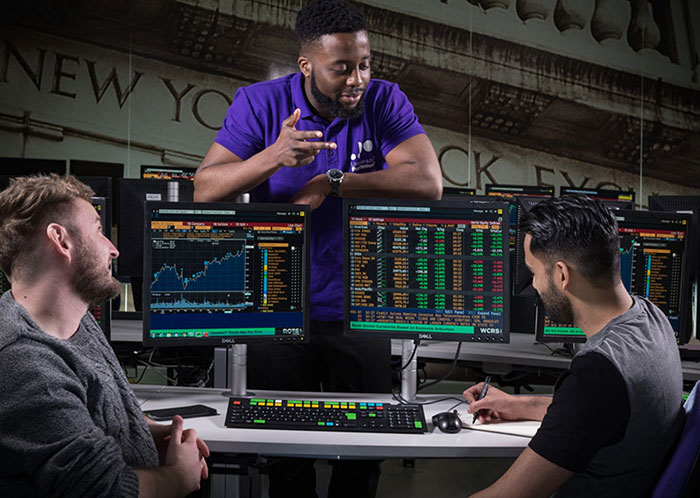 UoP Forensic Innovation Centre (FIC) is the UK's first university-based operational police forensic research facility. Here you can work alongside Hampshire Constabulary's scientific staff and our academics. Together, you'll research the tests and techniques the police use to solve crime more effectively.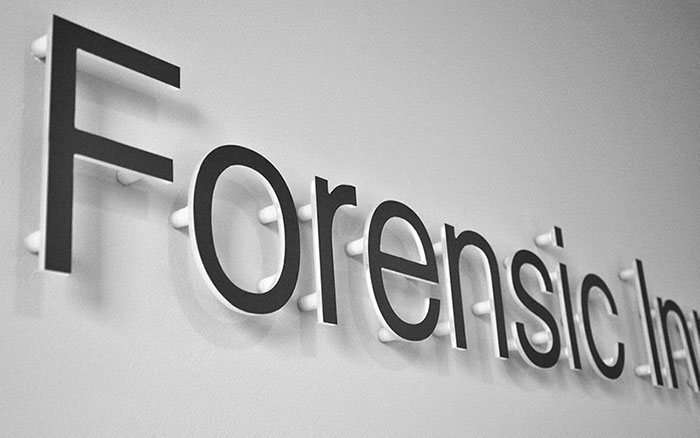 UoP Future Technology Centre (FTC) is where science and engineering students can use the latest simulation, visualisation and modelling equipment, and learn advanced techniques like digital microscopy and laser sintering. It's also where you can work on real projects with the external companies that use the FTC's facilities and equipment.
Business, Management & Logistics
UoP use the best and most current research and professional practice to make sure course content is relevant to your future career or further studies. When you graduate with this internationally recognised qualification, you'll be able to take on a wide range of professional or managerial roles in organisations in various sectors, significantly accelerating your career and management progression. Completion of this course will also give you the knowledge and skills required to consider starting your own business. Portsmouth'll help you to identify internships, voluntary roles and opportunities that will complement your studies. When you finish the course, our Careers and Employability service can help you find a job that puts your business and management skills to work. After you leave the University, you can get help, advice and support for up to 5 years from our Careers and Employability service as you advance in your career.
Core Modules
Corporate Strategy for Sustainability
Managing in a Global Economic and Financial Environment
International Marketing Management
Global Leadership and Organisational Behaviour
Financial and Accounting Management
Strategic International HRM
Managing Operations and the Supply Chain
Innovation and Enterprise in an International Context
Career opportunities:
Global Director
Chief Executive
General Manager
Finance Director
Programme Manager
Business Consultant
Duration:
12 ~ 16 Months
Fees:
£16,900*
Intakes:
Jan, Sep
MSc International Business and Management
Msc Logistics and Supply Chain Management
Architects design buildings and play a role in shaping cities, communities and the way we live. This BA (Hons) Architecture degree course helps you develop the technical and analytical skills you need to begin a career as an architect. You could also consider roles in areas such as design practice, planning, historic building conservation and project management. This course is accredited by the Architects Registration Board (ARB), the Royal Institute of British Architects (RIBA) and Lembaga Architek Malaysia (LAM)
Placement year
After your second year, you can do an optional work placement year to get valuable work experience in a design practice or the wider construction industry. This'll hone your skills and build valuable knowledge for your final year. UoP'll help you secure a work placement that fits your aspirations. You'll get mentoring and support throughout the year.
Career Roles & Opportunities:
architectural design
interior design
landscape architecture
urban design and master planning
planning
architectural technology
product design
graphic design
lighting design
set design
---
Duration:
3 Years, 4 Years
(Work placement) Fees:
£14,300*
Intakes:
Sep
Interior Architecture and Design (BA)(Hons)
There are 3 Engineering school at University of Portsmouth.
School of Civil Engineering Civil Engineering and Surveying contributes to the design, construction and management of infrastructure used by millions of people around the world every day.
School of Mechanical and Design Engineering From the phone in your pocket to the car you drive – each relies on ambitious and innovative engineers. At the School of Mechanical and Design Engineering, we're helping solve societal problems through creative and practical engineering solutions, combined with technical academic knowledge.
School of Energy and Electronic Engineering At the School of Energy and Electronic Engineering, we explore how technology is used to understand and improve the way we interact with energy in all its forms. This ranges from building an online diagnosis tool for solving issues with nuclear power plants, to increasing the functions and usability of prostheses and using machine learning to predict electricity consumption.
Why Portsmouth?
100% of UoP students are in work or further study within 6 months of graduating (DLHE, 2017).
UoP maintained a rating of 94% for overall student satisfaction (NSS, 2018).
UoP hold the Athena SWAN Bronze award for gender equality.
Ranked Top 3 in the Guardian University Guide 2020
Home to the Institute of Biological and Biomedical Sciences. (UoP researchers discovered a plastic-eating enzyme which could help solve the world's plastic crisis).
Access to some of the best facilities in the country including: Institute of Marine Sciences,  molecular biology research labs.
Portsmouth the ideal place to study marine biological sciences (temperate marine habitats and internationally-protected conservation areas).
Subject to course you may be involved in worldwide research.
UoP School of Computing seek to solve society's challenges by researching new computing technologies, collaborating with private and public sector partners to apply those technologies, and developing highly skilled computing graduates. In 3 out of the last 4 years, 100% of UoP Software Engineering and Cyber Security and Forensic Computing students found employment within 6 months of graduating . Uop hold the Athena SWAN Bronze award for gender equality and are committed to promoting equality of opportunity and career development for women and under-represented communities in computing.
To get in touch with our expert team, simply leave your details below and we'll call you for a FREE consultation.