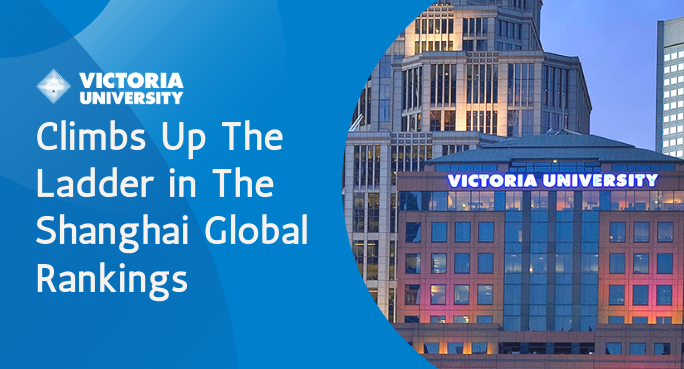 [:en]
The Victoria University College of Sport and Exercise and the Institute for Health and Sport have been ranked 9th in the latest Shanghai Ranking's Global Ranking of Sport Science Schools and Departments, 2020.


This global ranking scale was contested among more than 300 universities across the globe and VU has managed to grab the 9th position along with Finland's University of Jyvaskyla. This has strengthened the College's position and performance in the field of sports.

Within a short span of three years, the College of Sport and Exercise Science has leapt from the 21st position to the 9th position in the ranking ladder. VU's College of Sport and Exercise offers the largest range of courses in sport and exercise science, exercise rehabilitation, physical education, sport management, outdoor recreation and fitness.

In order for the students to be industry-ready when they graduate from college, VU has been constantly working with over two hundred sporting professional bodies and employers. VU prides itself in having more than 200 partnerships and connections with some of the leading sporting bodies, professional and community sporting clubs and other groups that focus on public health and education.

Some of our many industry partners are the Real Madrid Graduate School Universidad Europea, Australian Sports Commission, the Australian Institute of Sport and the Western Bulldogs Football Club. Our industry partners provide our students with placements and internship opportunities in Australia and even career opportunities upon graduation.

Some of the popular sport and exercise courses at Victoria University are listed below:

Clinical Exercise & Rehabilitation
As part of this course, the students will have 70-hour placement in the second year and/or a 140-hour placement in the final year of the degree. It mandatory that the students complete 500 clinical placement hours in practicum for future professional accreditation with Exercise and Sports Science Australia (ESSA).

Bachelor of Exercise Science (Clinical Practice)
This course ranked number 12 in the world for sport science (ARWU 2018). It will aid the students to develop a solid understanding of sport and exercise science. Students will learn from world-leading experts in sport studies and also benefit from professional placements.

Master of Clinical Exercise Science and Rehabilitation
This course will prepare students to learn to assess and prescribe exercise and physical activity for people with injuries and neurological and cardiovascular conditions. This is apt for people who wish to become an exercise physiologist.
Wish to know more about Victoria University? Contact Us. Our experts are ready to assist you.
[:]