Authorised Representative for: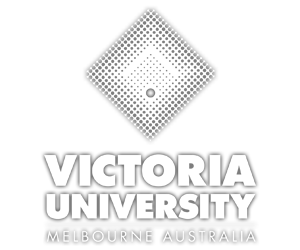 TOP 2% OF UNIVERSITIES IN THE WORLD
TIMES HIGHER EDUCATION WORLD UNIVERSITY RANKINGS 2019

It's Official

Australia Border is Open!


Get Ready to Fly!
Announcement from Australian Government!
From 1 December 2021, fully vaccinated eligible visa holders can now travel to Australia without needing to apply for a travel exemption (T&C) and student visa (Subclass 500) is in the list. This include Singapore PR and International Student in Singapore!

Please check with our counsellor on what is the next step to pursue your study aboard dream in Australia. 
An award-winning model – VU's Block Model
*Victoria International Education Awards 2018
Block Model provides greater choice and flexibility. The consolidated timetable, small group classes, online subjects and blocks (units) offered throughout the year provide:
multiple enrollment dates to start or continue your studies, meaning more intakes to choose from
a simple timetable where classes are schedules on 3 days per week so you can balance your work/life commitments
the ability to accelerate or study at a pace to suit your needs
prepartory and add-on activities and qualifications to complement your main course
Why Choose Victoria University?
70% of VU research fields are at World Standard Or Above
*Australian Government Excellence in Research for Australia 2018
More than 4000 industry connections
Experience Work Integrated Learning through work placements with VU industry partners like World Health Organisation, Australia's big four banks, SAP, Cisco Systems and Amazon
More than 20 accrediting bodies
Include Australian Marketing Institute, Engineers Australia, Chartered Accountants, Victorian Institute of Teaching
*TIMES HIGHER EDUCATION WORLD UNIVERSITY RANKINGS BY SUBJECT 2019 | *SHANGHAIRANKING GLOBAL RANKING OF ACADEMIC SUBJECTS 
Our engineering and science discipline includes 5 engineering specialisations. We also offer building design, building surveying, construction management and project management.
You will gain extensive hands-on experience through professional placements and projects using industry-standard equipment and techniques. We bring the real world into our courses to prepare you for the workforce through problem-based learning, industry-sponsored projects and work placements. Our engineering students complete 12 weeks of industry placement. Students studying undergraduate engineering courses can apply for free student membership to Engineers Australia, which includes access to career services and online learning tools.
We partner with a variety of industry organisations to inform our curriculum, pave the way for power research and provide working learning opportunities.
Industry partners include:
Australian Defence Force
Engineers Australia
Melbourne Water
Metro Trains
VicRoads
Tourism & Hospitality Management
To get in touch with our expert team, simply leave your details below and we'll call you for a FREE consultation.