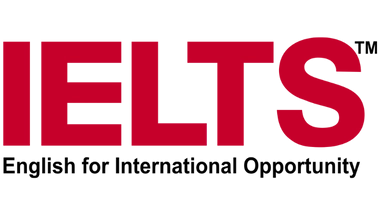 IELTS Exam Preparation Tips
To score decent marks in your IELTS test, you must have a thorough understanding of the test pattern. Taking a lot of IELTS practice tests can help you understand the pattern better. Your time management skills play a vital role when you take the test. Therefore, taking the IELTS  practise test enables you to manage your time better. Practice makes perfect!
IELTS Listening Tips
For the IELTS Listening Section, the audio will be played only once. So when you take the practice tests, limit yourself to listening to the audio only once. Listen to topics from various situations like lectures, conversations and monologues as the IELTS listening section deals with these, and you can train your ear.
IELTS Reading Tips
The IELTS Reading section consists of different questions, and each question requires particular reading skills. By following a specific strategy for IELTS test preparation, you can easily ace this section. Instead of repeatedly reading through the entire section, you must learn to skim and scan the text to comprehend the idea in a shorter time during the IELTS general and IELTS academic reading practice test.
IELTS Writing Tips
Plan your essay before you start writing your essay. Note down your ideas roughly and start by organising them into an essay form. It is essential to plan your time too. Keep in mind that you will need more time to complete the second task. So do not spend more than 20 minutes on the first task and spend 40 minutes on the second task.
IELTS Speaking Tips
It includes a face to face interview, which is divided into three parts. The IELTS Speaking Section includes subjects like work, education, friends and more. Work on improving your vocabulary and grammatical skills as they both play a vital role in this section. Prepare ahead for specific topics so that you can be more confident during the IELTS speaking test.
Prepare for the IELTS Speaking & Listening at home
Take a practice test online to understand your language proficiency, your strengths & weaknesses and work towards improving your language skills day by day. 

Create a study plan for your IELTS exam preparation and regularly catch up with the schedule.

Make the best use of all the free IELTS preparation resources available online, Do your research to understand the test format and keep practising until you feel confident to take up the exam.

Depending on your requirements, you can either opt for the IELTS Academic Preparation or the IELTS General Preparation.

The average IELTS preparation time is between 6-8 weeks. You can either start preparing by yourself at home or join a coaching centre.
IELTS Registration Process
During your registration, ensure that you have your IC (local Singapore) or passport (international student) handy. You must also make sure to take your IC or passport with you on the day of your examination. Want to register for IELTS but don't know how? Our AECC Global's expert counselors are here to guide you through the entire registration process.
To get in touch with our expert team, simply leave your details below and we'll call you for a FREE consultation.