Authorised education agent for: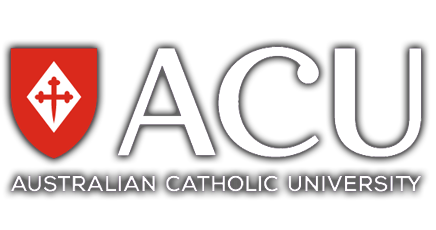 TOP 70 YOUNG UNIVERSITIES
TIMES HIGHER EDUCATION ASIA-PACIFIC UNIVERSITY RANKINGS 2020

Bachelor of Occupational Therapy
Occupational therapists play an important role in the lives of individuals and communities to help them look after themselves, be productive, and participate in leisure activities. To do this, occupational therapists need to know how humans function, and need the skills to practice competently and safely. You will learn how to analyse and assess occupational performance; apply and evaluate interventions to enable occupational performance; and collaborate and communicate effectively with clients and their families and colleagues.
You will undertake 1,000 hours of professional practice education, starting in the first year, working with people across the life-span to help them overcome physical, cognitive or societal barriers to participation.
This meets entry-level competency standards for the World Federation of Occupational Therapists (WFOT).
High achieving Bachelor of Occupational Therapy students can undertake honours in the third and fourth years, provided they meet admission requirements.
Career Path
Graduates will be eligible to work in hospitals, community health centres, rehabilitation centres or private practice, mental health centres, work and accident rehabilitation, schools or early intervention centres for children, nursing homes and aged care facilities, government policy units or in consultative services.
Bachelor of Physiotherapy
Bachelor of Speech Pathology
Bachelor of Accounting and Finance
Bachelor of Business Administration
Bachelor of Visual Arts & Design
Bachelor of Information Technology
Bachelor of Biomedical Science
Bachelor of Psychological Science
Bachelor of Exercise and Sports Science
Bachelor of Physical Activity and Health Science
Master of Health Administration
This Masters degree will expand your knowledge and skills in health administration.
Graduates of the Master of Health Administration students will be able to:
evaluate issues and challenges that confront the industry, health care professionals and consumers of their services
conceptualise new and creative approaches to health care administration to support service delivery in diverse health care settings
connect theory, practice and research within health administration
examine the ethical aspects of personal, professional, social, cultural, environmental and institutional changes within contemporary health care delivery and respond to such changes
reflect on options and opportunities to enhance professional practice in contemporary local, regional and global health care contexts
contribute to values-based professional practice in dynamic and challenging environments.
Career Paths
The health practitioners who graduate from this course will have the skills needed to work in a variety of roles, such as health administrators and managers in a variety of hospital and community settings.
Master of Business Administration
Master of Professional Accounting
Master of Information Technology
Master of Psychology (Clinical)
Master of Professional Psychology
To get in touch with our expert team, simply leave your details below and we'll call you for a FREE consultation.