Authorised education agent for: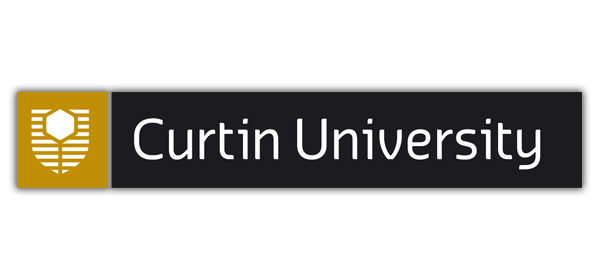 Transform lives and communities through education and research.

It's Official

Australia Border is Open!


Get Ready to Fly!
Announcement from Australian Government!
From 1 December 2021, fully vaccinated eligible visa holders can now travel to Australia without needing to apply for a travel exemption (T&C) and student visa (Subclass 500) is in the list. This include Singapore PR and International Student in Singapore!

Please check with our counsellor on what is the next step to pursue your study aboard dream in Australia. 
Why Choose Curtin University?
 Ranked top one per cent of universities worldwide
(Academic Ranking of World Universities, 2018)
Curtin graduates with a postgraduate degree earned the highest salaries among their graduate peers in Western Australia
(Quality Indicators for Learning and Teaching, 2018)
WA's largest and most multicultural university, welcoming more than 52,000 students, around a third of whom come from a country other than Australia.
Ranked 20th globally and 4th nationally for young institutions under 50 years
(QS World University Ranking, 2018) 
Programmes & Courses
Curtin offers more than 100 courses in applied, practical subjects which are designed with careers in mind. In many of our courses you will have the opportunity to apply your learning in a real-world industry environment before you graduate, giving you practical skills and knowledge valued by employers.
The Bachelor of Arts (Humanities) is a flexible, dynamic degree that allows you to tailor your studies to suit your personal interests and career goals.
You can choose to study a single major or double major. If you study a single major, you will have more flexibility in your degree and will have elective units you can use towards studying a variety of other disciplines. If you study a double major, you will benefit from studying two complementary disciplines in equal amounts.
Each major combines practical and theoretical study and includes industry-relevant content to help you become career-ready when you graduate.
Career information
This course can help you become a:
Publisher
Artist
Arts Administrator
Audiovisual Technician
Editor
Writer
Arts Administrator or Manager
Anthropologist
Duration of course: 3 years
Entry Requirements: Three GCE O-level passes (minimum grade C) OR completion of the Integrated Program PLUS two GCE A-level passes (minimum 5 points). Grade C in O-level English or English literature OR separate evidence of English competence.
Bachelor of Science (Psychology), Bachelor of Commerce (Marketing)
Bachelor of Science (Nursing)
Bachelor of Science (Nutrition and Food Science)
Bachelor of Science (Occupational Therapy) (Honours)
Master of Project Management
If you are looking to start a new career in project management, or have recently graduated and not yet gained experience in the field, this two-year course will introduce you to the foundations of the discipline before moving onto more challenging projects later in the course.
The opportunity to study 3-4 elective units will allow you to develop your skills in complementary areas outside of project management (for example: health, science, education or engineering). This is valuable if there is a specific field where you aim to apply your project management skills.
Project management is a distinct professional discipline, having its own body of knowledge, skills, tools and techniques. It involves managing a project from inception to completion and the successful attainment of the project objectives.
The course is applicable to a wide variety of industries such as education, health, commerce, information technology, construction, engineering and research and development. You can select either the Research Stream or the Professional Stream for your final semester.
You will learn the processes and techniques associated with project management, including cost, time, quality, risk, communication, human resources and procurement management. The program will also train you in leadership, team management and motivation.
If you already have significant professional experience in project management and are looking to progress your career, consider the 1.5-year Master of Science (Project Management) which only includes the more advanced units, shortening the course duration.
If you complete the master degree to a high standard, you may be eligible to proceed onto doctoral-level studies.
What you'll learn
Describe and apply the principles, concepts, tools, techniques and processes of project management, and extend the boundaries of knowledge through research
Think critically and reflectively to analyse project management problems and issues and generate practical effective solutions to facilitate project success
Source, critically evaluate and synthesise information to support comprehension and decision making in a project environment
Communicate effectively graphically, orally, and in writing, with academic, professional and community stakeholders
Use appropriate technologies for the facilitation of project management processes
Use a range of strategies that will enable continued learning
Recognise the value-of an international perspective on project management processes
Appreciate the cultural diversity of the wider community and its impacts on project management
Conduct themselves in an ethical and professional manner; demonstrate skills in leadership, self-motivation and working in teams
Duration of course: 2 years
Master of Business Administration
Master of Professional Engineering
Master of Occupational Therapy
Master of Science (Food Science and Technology)
Scholarships for International Students

Curtin Merit Scholarship
About this scholarship
Curtin University strives to give high achieving students around the world the opportunity to pursue their ambitions and gain a world-class education. Through the Merit scholarship, Curtin welcomes eligible students of any nationality except Australian.
This scholarship category awards eligible students 25% of their first year of tuition. Curtin University acknowledges the importance of being one of Australia's most multicultural university campuses and this scholarship aims to grow the trust and confidence in Curtin University as a place for students to further their studies, careers and life experiences.
Additionally, eligible students who enrol in a Curtin English ELB (English Language Bridging) program before undertaking their study at the University will receive a 10 per cent discount on Curtin English fees.
To get in touch with our expert team, simply leave your details below and we'll call you for a FREE consultation.