Official Representative for: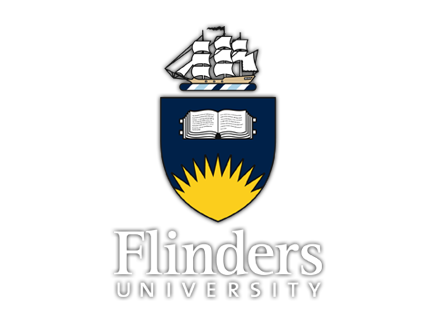 Go Beyond with Flinders University
Australia Border Will Reopen Soon!

Prepare to Fly!
Apply for Australia 2022 Intake Now!
Start your application to study in Australia as early as possible to secure your spot. Get your university offer and student visa ready. Be prepared to fly right away once the border is opened for international students to enter! 

Please check with our counsellor on the next step to pursue your study aboard dream in Australia.
Our industry driven degrees, internationally recognised teachers and world-class research will enrich your learning and set you on the path to success. Flinders, located in Adelaide, South Australia, is a truly global and multicultural university, with students from over 90 countries across the world.
Our international student services are ranked among Australia's best and we are dedicated to supporting you throughout your studies and beyond. There's no limit to what you can achieve with a Flinders degree. Explore your passions, experiment bravely and make your mark on the world.

Bachelor of Arts, Master of Teaching (Early Childhood)
Course Information
If you are a high-achieving student who is sure of your choice of a teaching career, the Bachelor of Arts/Master of Teaching (Early Childhood) is designed to prepare you with the background and skills necessary to enter the teaching profession with confidence and competence. It equips you with all the practical and theoretical skills required to educate and nurture children from birth to eight years, and provides a comprehensive, liberal education for all new teachers.
Your career
Although the majority of education graduates go on to employment as teachers in the public or private sector, some choose to follow other pathways.
Potential occupations include:
early childhood teacher
youth and children's support officer
language literacy and numeracy teacher/assessor.
Potential employers include:
childcare centres
kindergartens
early learning centres
junior primary schools
government education departments
government and private industry settings.
Professional accreditation/recognition
Upon successful completion you will be eligible to apply for registration with the Teachers Registration Board of South Australia. Graduates looking for employment in other parts of Australia and overseas may be required to meet additional conditions. Graduates meet Australian Children's Education & Care Quality Authority employment criteria.
Course Duration – 5 years full time
English Language Requirements – IELTS overall score of 7.0
Bachelor of Education (Secondary) / Bachelor of Arts
Bachelor of Arts and Science
Bachelor of Business (Management)
Bachelor of Business (Marketing)
Bachelor of Information Technology
Bachelor of Information Technology (Network and Cybersecurity Systems)
Bachelor of Computer Science (Artificial Intelligence)
Bachelor of Nutrition and Dietetics
Bachelor of Speech Pathology
Bachelor of Laws and Legal Practice
Bachelor of Clinical Sciences, Doctor of Medicine
Bachelor of Nursing (Preregistration)
Bachelor of Psychological Science
Bachelor of Behavioural Science (Psychology)
Master of Business (International Business)
Overview
The Master of Business (International Business) provides a comprehensive foundation covering the core business and management disciplines with the option for you to pursue a specialisation in international business.
This specialisation is designed to help prepare future business managers for positions of responsibility in internationally oriented organisations. It emphasises international business strategy, management, marketing and finance, and covers a multitude of contemporary business issues in a global context.
Flinders University's programs in business are designed to provide you with a strong foundation in business knowledge, understanding, skills and attitudes for a successful career in a range of organisations including private sector business, not-for-profit, government and public-sector entities.
Academic staff teaching into the program receive high rankings from students through a number of teaching evaluation methods. Flinders Business' teaching philosophy and small class sizes ensure that you can really engage with the person leading the learning while also getting to know your fellow students who are from a range of cultural and social backgrounds.
You will be given the opportunity to develop life-long friendships and professional networks as a result of the teamwork and interaction promoted in these programs.
Your career
The Master of Business (International Business) prepares you for a wide range of career opportunities in areas including business, international marketing, banking and finance, management consulting, negotiations and planning.
Potential occupations include:
business analyst
international business consultant
senior marketing manager
product manager
business analyst
equity analyst
operational risk manager
finance manager
process improvement consultant
senior business development manager.
Potential employers include:
government agencies
public and private organisations
multinational corporations
not-for-profit organisations.
Course Duration – 2 years full time
Master of Business Administration
Master of Information Technology
Master of Computer Science
Master of Teaching (Early Childhood)
Master of Occupational Therapy
Master of Nutrition and Dietetics
Master of Speech Pathology
Master of Psychology (Clinical)
Master of Cognitive Behaviour Therapy
To get in touch with our expert team, simply leave your details below and we'll call you for a FREE consultation.