Authorised Representative of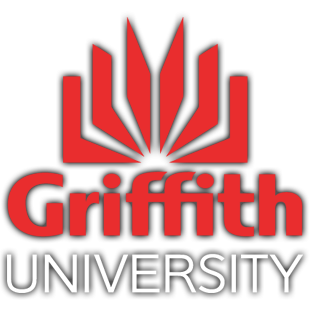 BE REMARKABLE
Top 2% of universities globally

It's Official

Australia Border is Open!


Get Ready to Fly!
Announcement from Australian Government!
From 1 December 2021, fully vaccinated eligible visa holders can now travel to Australia without needing to apply for a travel exemption (T&C) and student visa (Subclass 500) is in the list. This include Singapore PR and International Student in Singapore!

Please check with our counsellor on what is the next step to pursue your study aboard dream in Australia. 


Why choose this program?
You will gain the technical skills and knowledge to pursue a career in accounting, financial planning, finance or economics. In your first year, you will explore the core skills and concepts of commerce including accounting, economics, business statistics, and management. In your second and third years, you will build on this knowledge with your chosen major.
You can choose a single major, which will give you specialist skills in one profession, or expand your expertise with a second commerce major, or additional major including management, marketing politics and public policy and international business.
If you are not sure which majors to choose just yet, that is okay. Once you enrol you can try some different courses before you choose the combination that is right for you.
My career opportunities
Accounting
You will be equipped for a career in a range of private, public sector or not-for-profit organisations where you could work in areas such as accounting, administration, auditing, business management, commercial and taxation law, managerial accounting, and taxation. Opportunities exist for exciting and challenging careers locally, nationally and internationally, and aren't limited to accounting firms.
Economics
You'll be prepared for work in the banking and finance industry as an analyst or advisor, in property development or real estate; in government policy in fields such as the environment, health, education and transport; or in large mining companies analysing markets and investment opportunities. You may also find career opportunities in major international organisations such as the World Bank, the United Nations, the Organisation for Economic Co-operation and Development (OECD) and the Asian Development Bank.
Finance
You will be prepared for work as a financial advisor or controller, financial planner, or stockbroker. You may also find opportunities in insurance and superannuation, futures, options and foreign exchange trading.
Financial Planning
You will be equipped for a career as a financial planner, financial advisor or controller, or stockbroker. You will also find opportunities in insurance and superannuation, futures, options and foreign exchange trading.
Bachelor of Science/Bachelor of Data Science
Bachelor of Information Technology
Bachelor of Computer Science
Bachelor of Biomedical Science
Bachelor of Health Science
Bachelor of Medical Science
Bachelor of Occupational Therapy
To get in touch with our expert team, simply leave your details below and we'll call you for a FREE consultation.