Authorised Representative of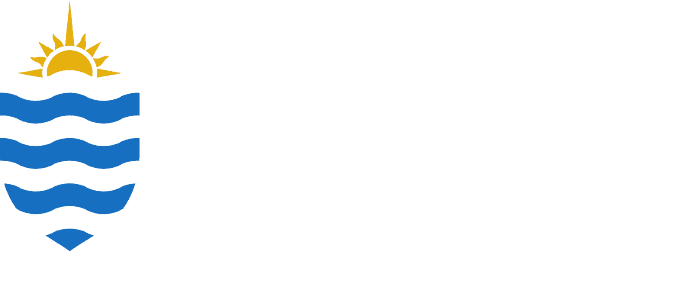 It's Official

Australia Border is Open!


Get Ready to Fly!
Announcement from Australian Government!
From 1 December 2021, fully vaccinated eligible visa holders can now travel to Australia without needing to apply for a travel exemption (T&C) and student visa (Subclass 500) is in the list. This include Singapore PR and International Student in Singapore!

Please check with our counsellor on what is the next step to pursue your study aboard dream in Australia. 
James Cook University is a public university in North Queensland, Australia. The second oldest university in Queensland, JCU is a teaching and research institution. The university's main campuses are located in the tropical cities of Cairns and Townsville, and one in the city state of Singapore.
Why Study at JCU?
Get a world-class education
Join global leaders in research, marine
sciences, biodiversity and tropical ecology
Develop job-ready skills in state-of-the-art facilities
Achieve exceptional employment
outcomes
Benefit from small class sizes
Utilise financial support through JCU
Scholarships
Make friends and enjoy on-campus
accommodation options
Hands-on learning in spectacular,
World Heritage listed reefs and rainforests
Bachelor of Advanced Science
Pursue excellence with JCU's Bachelor of Advanced Science program. Learn from world-renowned lecturers, meet experts in their field and conduct hands-on research in North Queensland's unique tropical environment.
Develop your passion for discovery and choose from nine different majors. You will also choose from a set of core advanced skill subjects to develop analytical and modelling skills that are highly sought-after by future employers.
Apply your skills and knowledge to real-world research projects and have the opportunity to be published in international scientific journals. Go on overseas exchange programs and study natural environments in other parts of the world. Use your degree as a pathway to other health professions or higher research.
Become a science and research leader. JCU Advanced Science graduates are elite, innovative professionals who are equipped for the future.
Career Opportunities
JCU Advanced Science graduates are highly-skilled professionals who find employment in a variety of industries.Graduates pursue careers in areas including marine biology, aquaculture, earth science, chemistry, mathematics, molecular and cell biology, physics, and zoology and ecology.You could find employment as a research assistant, laboratory technician, scientific journalist, environmental scientist, physicist, teacher, or patent lawyer. Or you could continue onto further studies with the Bachelor of Advanced Science (Honours).
Advanced Science graduates may also choose to apply for graduate entry into science, medicine, veterinary science, physiotherapy, dentistry, or other health sciences.
Graduates who major in Chemistry may be eligible to register for non-corporate membership of the Royal Australian Chemical Institute (RACI). With an additional three years of Chemistry experience, you may be eligible to register as a Chartered Chemist with Corporate Membership of RACI.
Bachelor of Biomedical Sciences
Bachelor of Business and Environmental Science
Bachelor of Information Technology
Bachelor of Marine Science
Bachelor of Occupational Therapy (Honours)
Bachelor of Sport and Exercise Science
Bachelor of Technology and Innovation
Bachelor of Tourism, Hospitality and Events
Bachelor of Veterinary Science
Master of Business Administration (Leadership)
This JCU Master of Business Administration (Leadership) equips you with the thinking skills and knowledge that mindful global leaders of today must possess. With its focus on the way you approach the management of people and change within and outside organisations, this is an MBA that equips you to be part of the next generation of emerging global and social leaders. Importantly, JCU offers you flexible study options and valuable opportunities to establish highly-influential networks within industry and government agencies, while you undertake your studies in leadership.
JCU's MBA (Leadership) has a strong emphasis on leadership, modern governance and sustainable business practices. Among the study areas you'll explore are:
People in Organisations
Leading and Managing Organisational Change
Leadership in Innovation and Entrepreneurship
Value Leadership
Leadership
Cultural Leadership
International Business
Corporate Social Responsibility
Accounting and Finance for Managers
Marketing Management
International Political Economy
Economics for a Sustainable World
Operations Management
Corporate Responsibility and Governance
Sustainable Enterprise.
Subjects consist of formative and summative assessment. Formative assessment tasks will be available on a regular basis so that you can assess your learning. Tutorials will ensure that you have opportunities to discuss and question your lecturers or tutors on the subject content in more detail.
On successful completion of the MBA (Leadership), you will be able to demonstrate abilities to:
Critically analyse complex business-related knowledge and practice from both historical and recent perspectives
Critically analyse leadership theories and skills required for building successful teams
Apply responsible leadership principles to effect change
Evaluate sustainable economic, social and environmental practices and value systems from different disciplinary perspectives
Critically analyse complex contemporary business issues using appropriate models and make reasoned recommendations based on multidisciplinary synthesis of theory and evidence
Present complex business analyses and information appropriately to diverse audiences
Exercise independent ethical judgment and initiative in solving differing business problems creatively.
Master of Engineering (Professional)
Master of Information Technology
Master of Professional Accounting
Master of Psychology (Clinical)
Diploma of Higher Education
The Diploma of Higher Education is a one-year course (or two years) designed to help people who may not meet the academic requirements for entry into a Bachelor degree. The Diploma consists of a combination of introductory and first-year degree subjects, designed to help students develop the necessary skills to be successful university students.
Successful completion of the Diploma will give you a recognised qualification in its own right. Graduating with the Diploma will also allow you to enter many JCU Bachelor degree programs and may give you advanced standing, or credit, for some of the subjects you successfully completed.
Students in the Diploma course will enrol in specific study plans mapped to a target degree. You can choose from a variety of majors including:
Business
Business Studies
Education
Engineering and Applied Science
General Studies
Health
Information Technology
Psychological Science
Science
Social Work
Society and Culture
Apply for Credit for Previous Study
To get in touch with our expert team, simply leave your details below and we'll call you for a FREE consultation.