Authorised education agent for: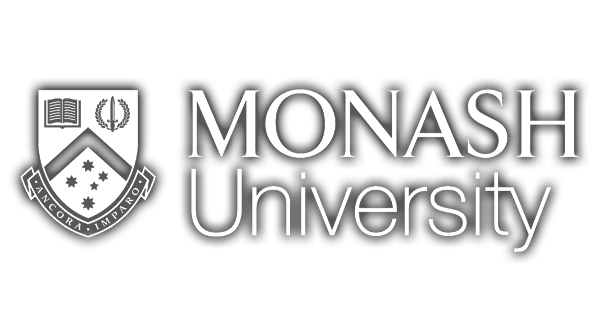 Ranked in the top 100 universities in the world
A member of the Group of 8 universities
Monash University
Located in Melbourne, Australia. Monash has achieved an enviable national and international reputation for research and teaching excellence in a short 50 years. Monash is ranked in the top 1% of world universities, and the largest university in Australia with more campuses across the world than any other Australian university. The new alliance with the University of Warwick (UK) will continue expands Monash global network.Monash is a member of the Group of Eight, an alliance of leading Australian universities recognised for their excellence in teaching and research. These universities graduates find full-time employment sooner, begin on higher salaries, and are more likely to move onto postgraduate studies than graduates from other Australian universities.
6th in Australia & 58th Worldwide
QS World University Ranking, 2022
4th in Australia & 57th Worldwide
Times Higher Education World University Rankings (THE, 2022)
6th in Australia & 80th Worldwide
Academic Ranking of World Universities (ARWU, 2022)
Monash continues to advance its reputation in research and education excellence, placing in the top 100 in 40 of the subjects tabled. The University's best performance was in
Pharmacy & Pharmacology
, ranking Top in the world with a perfect Academic Reputation score of 100. If you're interested to pursue in either of these fields, please get in touch with our counsellor to get more information.
Health
Medicine
Biomedical Science
Pharmacy
Pharmaceutical Science
Radiography
Engineering
Aerospace
Biomedical
Chemical
Civil Engineering
Electrical and computer systems
Material Engineering
Mechanical Engineering
Robotics & Mechatronics
Software Engineering
Environmental Engineering
Business School (Triple Crown)
Commerce
Business
Actuarial Science
Accounting
Finance
MBA
Arts & Design
Architecture
Design
The Monash University Foundation Year is a pre-university program with proven success in preparing students for Monash University. As a Foundation Year student, you'll develop your academic and English skills to the level expected of Monash University students, while studying subjects that prepare you for your future undergraduate course.
Why study Monash University Foundation Year?
Guaranteed entry to Monash University (remember, you need to meet the entry requirements and degree prerequisites).
Curriculum designed to prepare you for success at Monash University.
Our teachers are experts in teaching international students.
Enter all 10 faculties at Monash University after studying foundation year.
We use the same advanced learning technology as Monash University.
Highly supportive environment – you'll have a team of experts such as a learning skills adviser, student counsellor, careers adviser and library staff to support you.
What you will study
Monash College offer 13 subjects as part of the Foundation Year program. Each subject is offered in two parts:
Unit 1 introduces you to the subject area and key themes;
Unit 2 expands your knowledge and understanding.
To successfully complete Foundation Year you must pass (>50%) a minimum of eight units consisting of:
Units 1 and 2 of English (compulsory subject) AND
Units 1 and 2 of at least two other subjects AND
Two additional units (stand alone units or paired subject units
Please note further Foundation Year selection and prerequisite rules apply.
Each subject has a set of learning objectives that are aligned with the requirements for Monash University undergraduate degrees. The curriculum combines essential theory and practical knowledge with the four skills critical to your future studies and your career: critical thinking, problem-solving, communication and collaboration.
Monash College's diploma programs offers you guaranteed entry into second year Monash University for a range of related undergraduate degrees. All you need to do is complete the Diploma with the required entry score.
Choose your study area in Art & Design, Arts, Business, Engineering, Information Technology or Science.
Why study a diploma?
Fast track to second year
In part 2 of your diploma, you'll study the same subjects as first year university students. Some people use this as a fast track, completing first year in 8 months.*
Smaller class sizes
Our small classes mean you will receive individual attention from your teachers. You'll still study undergraduate level subjects – but the extra support will make sure you are ready for university.
Study on campus
Your classes will be held on campus at Monash University, so you'll get to know where the library is, where to go for lectures, and where to buy food. You'll be part of the university community from day one.
Expert teachers
Our teachers are experts in teaching international students. They will help you develop your academic skills and will provide you with lots of feedback and support.
Study Indicators
Tuition Fees:
$$$$$
Living Cost:
$$$$

$
MONASH TOP SUBJECTS RANKINGS
QS World Rankings By Subjects, 2021
ENGINEERING & TECHNOLOGY
#6 in Australia and # 76 worldwide
Computer Science and Information Systems 
#1 in Australia and #31 worldwide
Chemical Engineering
#3 in Australia and #23 worldwide
Civil and Structural Engineering
#5 in Australia #68 worldwide
Electrical and Electronic Engineering
#4 in Australia and #73 worldwide
Mechanical, Aeronautical & Manufacturing Engineering
#5 in Australia and #15 worldwide
 Mineral and Mining Engineering
LIFE SCIENCES & MEDICINE
#4 in Australia and #65 worldwide
Biological Science 
#5 in Australia and #37 worldwide
Anatomy & Physiology
#3 in Australia and #36 worldwide
Medicine
#3 in Australia and #15 worldwide
Nursing
#1 in Australia and #2 worldwide
Pharmacy
#7 in Australia and #51 worldwide
Psychology
Tips To Study Abroad
Things you should understand for studying abroad!
Tip: 1
Choose the University that Suits You Best
Tip: 2
Rankings Are Not the Most Important Factor
Tip: 3
Choose the Course You Are Truly Interested In
Tip: 4
University Facilities Are Important
Tip: 5
Things to Be Aware Of (Part 1)
Tip: 6
Things to Be Aware Of (Part 2)
Tip: 7
Message for Undergraduate Seekers
Tip: 8
Message for Master Students
Tip: 9
About Study in Australia
AECC Free Consultation Services

Destination Guide
Where to go?

University Recommendation
Which university suits me?

Courses & Programmes
What should I study?

Application & Admission
How to apply to the university?

Student Visa Application
How to secure my student visa?

Insurance
Get protected while studying abroad.

Student Accommodation
Where to stay?
To get in touch with our expert team, simply leave your details below and we'll call you for a FREE consultation.