Authorised Representative of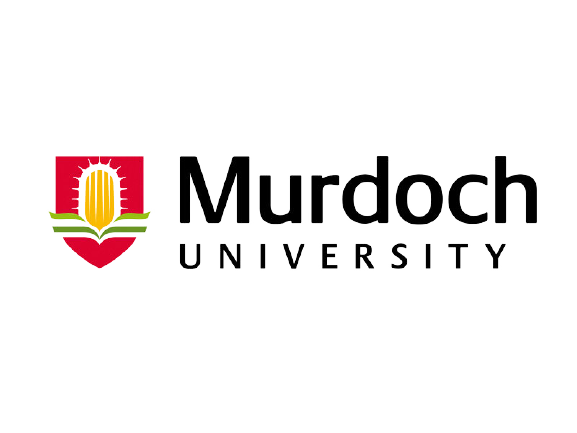 CRICOS Provider Code 00125J
A 5-STAR RANKING UNIVERSITY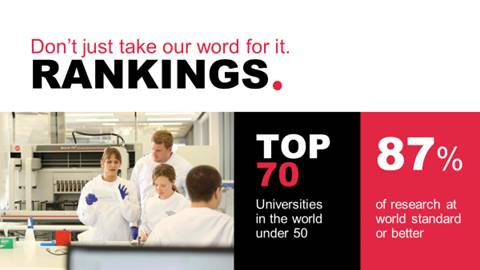 ABOUT MURDOCH?
Murdoch University has Australian campuses in Perth, Mandurah and Rockingham, and offshore campuses in Singapore and Dubai. The campuses offer real life learning and teaching environments, research centers that facilitate collaboration and discovery, and a range of facilities and support services for use by broader communities. 
The university also partnered up with business, industry, governments, and other education institutions to solve modern-day challenges for communities locally and globally. Their research expertise, thought-leadership and position as a gateway to the Asian and Indo-Pacific regions, serving through education, research and community engagement to make an impact in the world.
Murdoch University will adapt and grow in the free-thinking tradition from which we were born, into ongoing investments in teaching, learning and research. It is also a place where business, industry, research, students, alumni and the broader community come together to learn, innovate, and collaborate.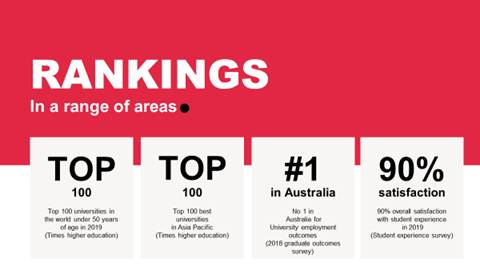 Bachelor of Science (BSc) in Veterinary Biology + Doctor of Veterinary Medicine (DVM)
Durations: 3 + 2 years
Fees: Please consult our AECC Counsellors
A science-based approach and hands-on experience will prepare you for the highest standard of work in the veterinary industry.
To become a qualified veterinarian, you will need to complete a 3 year, Bachelor of Science (Veterinary Biology) that progresses into an integrated two-year, 6 trimester DVM (Doctor of Veterinary Medicine). You are therefore able to complete your full qualification over 5 calendar years.
Reasons to study Veterinary at Murdoch: 
A Veterinary hospital is actually located within the university campus. Learn real-world skills in facilities that include veterinary teaching hospitals, clinics and working farms, all located within the Perth campus.
Five-star rating for skills development for Veterinary Science (Good Universities Guide 2020)
Be able to register as a veterinarian, to diagnose and treat diseases of animals, and to care for their health and welfare.
Develop knowledge and skills that you can use to help your clients and their animals.
Extend your experience with all species of animals by completing placements with animal shelters, the Perth Zoo and a wide range of farms and veterinary practices, both in Australia and internationally.
Class sizes are restricted, so that you can make the most out of the knowledge and practical training provided by some of the best veterinary teaching staffs in Australia and beyond. 
Professional Recognition
On graduation, you will be qualified to register immediately and practice as a veterinarian in Australia and other countries, including New Zealand, the UK, Singapore, Malaysia and North America. Full accreditation of the Murdoch course by the American Veterinary Medical Association means that you would be in the same category as North American graduates and eligible to sit the USA National Veterinary Licensing Examination.
Bachelor of Science (BSc) in Chiropractic Science + Bachelor of Clinical Chiropractic (BClinChiro)
Durations: 3 + 2 years
Fees: Please consult our AECC Counsellors
Become a qualified healthcare professional with the skills to diagnose and manage pain and disability of the spine and musculoskeletal system.
As a chiropractor, you'll be able to recognise the signs and symptoms of various disorders involving the musculoskeletal system and related pain syndromes. This course has a well-rounded scientific base combined with the evidence based clinical skills required, so you graduate ready to work.
Introducing a double degree of: a Bachelor of Chiropractic Science (3 years), giving you the knowledge you need in human biological sciences and introducing you to chiropractic skills and theory. And then progress on to the Bachelor of Clinical Chiropractic (2 years) in which you will learn the skills you need to practice as a primary contact healthcare professional. You must complete both degrees to be eligible for registration and clinical practice.
Why Murdoch University?
Five-star rating for overall experience, teaching quality and skills development for Health Services & Support.*
*Source: Good Universities Guide 2020
The Chiropractic clinic is located in the university and wholly owned by the university
The only fully accredited chiropractic course in Western Australia.
Be eligible for registration in Australia, New Zealand and many other parts of the world, so you can travel while you work.
Learn in laboratory facilities specifically for chiropractic science, including a human anatomy laboratory.
Gain hands-on experience working in Murdoch's purpose built, on-campus chiropractic and rehabilitation clinic. You'll build your professional practice skills while working with real patients and treating a range of different issues so you graduate with the confidence to treat patients when you commence work.
Get the commercial skills needed to run your own practice through our practice management unit.
Professional Recognition
With a degree accredited by the Council on Chiropractic Education Australasia (CCEA), you will be eligible for registration in Australia, New Zealand and many other parts of the world.
Bachelor in Psychology
Courses
Bachelor of Science (BSc) in Psychology
Bachelor of Arts (BA) in Psychology
Bachelor of Criminology (BCrim) + Bachelor of Arts (BA) in Psychology
Master of Applied Psychology (MAppPsych) (Clinical Psychology)
Fees: Please consult our AECC Counsellors
Learn about all the major fields in psychology, including human development through our lifespan, biological, social, and cultural influences on the individual person, perception, emotion, learning, cognition, language and neuroscience, personality and individual differences, abilities and disabilities, psychological health and wellbeing, and psychological disorders.
Why Psychology?
This course is a first step towards becoming a registered psychologist.
Get exposure to how research studies are conducted in your first year units, with participation in ongoing research rewarded with course credit.
Strong growth is predicted for Psychology jobs in Australia over the next five years*.
*Source: Australian Government Job Outlook 2019
Murdoch is ranked number one in WA for full-time employment in Humanities, Cultural and Social Sciences*.
*Source: The Good Universities Guide 2020
Build a portfolio of highly sought after technical and interpersonal skills that will give you the opportunity to apply for jobs in a range of industries.
Develop analytical skills alongside contemporary scientific research methods for investigating human minds and behaviour.
Professional Recognition
This course is accredited by the Australian Psychology Accreditation Council (APAC). With the addition of a fourth year of study, such as our Graduate Diploma or Honours program, and a fifth year, such as our Master of Applied Psychology (Professional), you will be eligible for provisional registration with the Psychology Board of Australia.
To get in touch with our expert team, simply leave your details below and we'll call you for a FREE consultation.