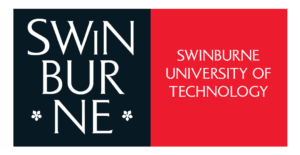 The Swinburne Advantage
We turn knowing into know-how
For over 50 years, Swinburne offers students authentic workplace experiences to work on real industry projects, solve day-to-day challenges and gain professional skills that put knowledge into practice.
Swinburne University of Technology
Swinburne is a world-ranked university leading the way in innovation, industry engagement and social inclusion. Our education, high-quality research and industry partnerships create positive change for students, staff and the community.
Over 110 years ago Swinburne opened its doors with a driving focus in mind: to offer education to a section of society otherwise denied further education. Today, we continue our commitment to provide and transform education through strong industry engagement, social inclusion, a desire to innovate and, above all, a determination to create positive change. 
We have an international reputation for quality research that connects science and technology with business and the community. Our standing in prestigious world academic rankings reflects our commitment to high-quality teaching, research and graduate outcomes. No matter who our students are or how they want to drive their future — we will help them fulfil their goals in a connected world.
Real-world industry
Connections & Experiences
Top 20 in Australia
QS World University Rankings 2022
Ranked 51-100
Art & Design Subjects
QS Subject Rankings 2021
Top 50 Under 50
QS World University Rankings 2021 *Best universities in the world under 50 years old
At Swinburne, your education is more than reading; it's doing. It's Work Integrated Learning (WIL) in the form of placements, internships or industry-linked projects, and it's guaranteed in all our bachelor degrees.
It's guaranteed industry immersion, from day one, for all our vocational students – check out our Future of Work Lab! WIL gives you the confidence, skills and real industry experience you'll need tomorrow, today.
If you're interested to pursue in either of these fields, please get in touch with our counsellor to get more information.
Arts & Design
Communication
Digital Media
Games & Interactive
Technology & Aviation
Information Technology
Artificial Intelligence
Cybersecurity
Aviation Management
Study Indicators
Tuition Fees:
$$$

$$
Living Cost:
$$$$

$
WORK INTEGRATED LEARNING
Swinburne's Work Integrated Learning program provides opportunities to gain invaluable skills and confidence in knowing that you have what it takes to land a job in your field by graduation. You can also earn credit towards your degree. Choose from 6- or 12-month professional placements, professional internships, industry-linked projects, industry study tours and accreditation placements.
Tips To Study Abroad
Things you should understand for studying abroad!
Tip: 1
Choose the University that Suits You Best
Tip: 2
Rankings Are Not the Most Important Factor
Tip: 3
Choose the Course You Are Truly Interested In
Tip: 4
University Facilities Are Important
Tip: 5
Things to Be Aware Of (Part 1)
Tip: 6
Things to Be Aware Of (Part 2)
Tip: 7
Message for Undergraduate Seekers
Tip: 8
Message for Master Students
Tip: 9
About Study in Australia
AECC Free Consultation Services

Destination Guide
Where to go?

University Recommendation
Which university suits me?

Courses & Programmes
What should I study?

Application & Admission
How to apply to the university?

Student Visa Application
How to secure my student visa?

Insurance
Get protected while studying abroad.

Student Accommodation
Where to stay?
To get in touch with our expert team, simply leave your details below and we'll call you for a FREE consultation.