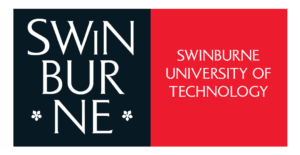 The Swinburne Advantage
We turn knowing into know-how
For over 50 years, Swinburne offers students authentic workplace experiences to work on real industry projects, solve day-to-day challenges and gain professional skills that put knowledge into practice.
Ranked top 3%


of universities worldwide
QS World University Rankings, 2018
Work Integrated Learning opportunities
Swinburne provide exposure to workplace situations and projects. Students can choose from professional placements and internships, industry-linked projects, industry study tours etc.
Ranked Top 40 for Art & Design Subjects
Recognised as having one of the best design schools in the world.‌
QS World Rankings of Universities by Subject, 2018
Rated 5 stars
Overall experience and student teacher ratio
The Good Universities Guide, 2019
Bachelor of Aviation Management / Bachelor of Business
The Bachelor of Aviation Management / Bachelor of Business is designed for those seeking to play a key role in bringing changes to the aviation industry. Students gain insight into how airlines and airports operate to prepare them for management roles in the aviation industry in Australia or overseas. The course is also designed to teach students how to become innovative by integrating creative thinking and behaviours that equip them to lead and succeed.
Students gain a sound professional understanding of the aviation industry and its associated environment, and skills in organisational, regulatory, safety, technical and business management. In the course, students learn how aircraft are designed, operated and maintained; why aircraft follow certain routes, and how airlines and airports collaborate with supply chain partners to get passengers to their destination safely and profitably.
Students also acquire innovative and socially responsible business skills and practices so that they can lead, develop and change – skills and knowledge that can be applied to the aviation industry, anywhere in the world.
This course has been developed with input from industry professionals and focuses on trends shaping the aviation industry today.
Major: Marketing
Develop the advanced marketing and managerial skills needed to succeed in the industry. Learn about consumer behaviour, innovation and design, planning, branding, channel design, integrated marketing communication and market research.
Career opportunities
The Bachelor of Aviation Management / Bachelor of Business course prepares students for professional careers in the following areas:
Airline management
Airline flight operations
Airline ground operations
Airport management
Airport operations
Airport planning
Aviation consultancy firms
Aviation charter firms
Air services
Aviation regulatory and safety services
Aviation safety authorities
Business-related position within the aviation industry
Professional recognition
The Bachelor of Aviation Management does not have any accreditation by professional bodies.
The Bachelor of Business does have professional recognition by various professional bodies, depending on units studied, and details are available through the accreditation document for that program.
Bachelor of Design / Bachelor of Business
Bachelor of Computer Science with a major in Internet of Things
Bachelor of Design with a major in Digital Media Design
Bachelor of Games and Interactivity
Bachelor of Media and Communication with a major in Games and Interactivity
To get in touch with our expert team, simply leave your details below and we'll call you for a FREE consultation.