Official Representative for: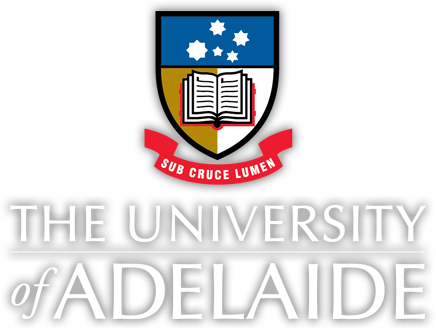 Among the world's top 1% of universities
A member of the Group of 8 universities

It's Official

Australia Border is Open!


Get Ready to Fly!
Announcement from Australian Government!
From 1 December 2021, fully vaccinated eligible visa holders can now travel to Australia without needing to apply for a travel exemption (T&C) and student visa (Subclass 500) is in the list. This include Singapore PR and International Student in Singapore!

Please check with our counsellor on what is the next step to pursue your study aboard dream in Australia. 
Why Choose University of Adelaide?
University of Adelaide is recognised as one of Australia's most respected research-intensive universities. Studying at University of Adelaide will challenge and inspire you. You will receive the best academic preparation to achieve in your chosen discipline and equip you with knowledge and skills to make a real difference.
7,000 international students with 21:1 student teacher ratio
A top 1% university located in the heart of the city
5 stars plus QS rating for teaching, employability, research, internationalisation, facilities, innovation
An opportunity to gain an extra year of in-country post study work visa
Popular Courses Among Singaporeans
Bachelor of Dental Surgery
Keep your community smiling
Dentists work to improve oral health in our communities. They're lifelong learners who care about their patients and their work.
Dentistry is a science and an art. It's flexible and rewarding, and it changes lives.
What will you do?
Our Bachelor of Dental Surgery supports you in becoming a highly skilled and patient-focused dentist. You will:
build clinical experience starting in your very first year
learn in Australia's newest dental teaching hospital, in the state-of-the-art Adelaide Health and Medical Sciences building
explore the full range of dental therapies—from complex restorative to preventative-based treatments
practise using equipment in our Dental Simulation Clinic
tackle real-life case scenarios in teams
benefit from extensive placements across metropolitan and rural settings
improve lives through community outreach programs.
Where could it take you?
You could work in a local or community dental clinic or provide dental care for people in the developing world. You might become a defence force dentist. Perhaps you'll be a researcher, making new discoveries to improve oral health care.
This program is also included in the 'List of Registrable Degrees' by Singapore Dental Council.
Bachelor of Health and Medical Sciences
Bachelor of Medicine and Bachelor of Surgery
Bachelor of Science (Biomedical Science)
Bachelor of Science (Biotechnology)
Bachelor of Social Sciences
Bachelor of Computer Science
Defend the digital domain
Governments and organisations all over the world are actively seeking cyber security experts with advanced technical skills and an understanding of the social and legal contexts of the digital world. The need is urgent. It spans all sectors. And your pathway is here.
What will you do?
Our Master of Cyber Security will equip you to lead cutting-edge cyber security programs —for governments, law enforcement agencies, companies and NGOs alike.
The industry-driven content is delivered over 18-24 months full-time. There's a flexible blend of online and intensive on-campus learning, with mentoring from world-class cyber security researchers.
You will gain:
a deep, interdisciplinary understanding of complex cyber security needs and considerations across multiple industries
highly advanced technical skills and the ability to apply them in real-world contexts
a sophisticated grasp of cyber security policy and governance considerations—social, legal and commercial
the ability to critically analyse and evaluate relevant data and technology
the refined interpersonal skills to effectively communicate issues and strategies to a range of stakeholders.
You'll also take specialist courses in your chosen major—Cyber Security Management or Secure Software Development. And you'll apply and expand your learning through a major research project, or industry-based practise.
Where could it take you?
To the discipline's highest levels. You could develop strategies to secure health providers' patient data. Or protect social media users' personal details. Perhaps you'll prevent cyber theft for global financial institutions. Or ensure undercover police officers' identities aren't compromised. Wherever your interests lie, your expertise will be in demand.
Master of Business Administration
Pathway programs into University of Adelaide
University of Adelaide College is the preferred pathway provider to University of Adelaide. With its unique partnership with the University of Adelaide, all of their foundation studies graduates are guaranteed entry to their choice of the many degrees on offer.*
To complete your Foundation Studies Program and graduate into the first year of your chosen bachelor degree at the University of Adelaide, you will need to study five subjects over two semesters.
Why study the Foundation Studies Program: 
On successful completion of the Foundation Studies Program (FSP), you're guaranteed a direct pathway to all bachelor degrees at the University of Adelaide, a prestigious Group of Eight University.
Receive individual attention with small class sizes, personal student care and a supportive learning environment.
University relevant subjects, high quality course content and exceptional teaching.
Packaged Confirmation of Enrolment (CoE) and visa for entire duration of study issued by the University.
Flexible options for students who have only completed year 11, but want to jump-start their international education.
Students who successfully complete their Foundation Studies Program are not required to supply evidence of IELTS to satisfy the University's English requirements.
Once accepted into the Foundation Studies Program, students will receive an offer for a place in the corresponding Bachelor Degree from the University of Adelaide. This enables students to apply for a student visa, up to five years in length.
To get in touch with our expert team, simply leave your details below and we'll call you for a FREE consultation.